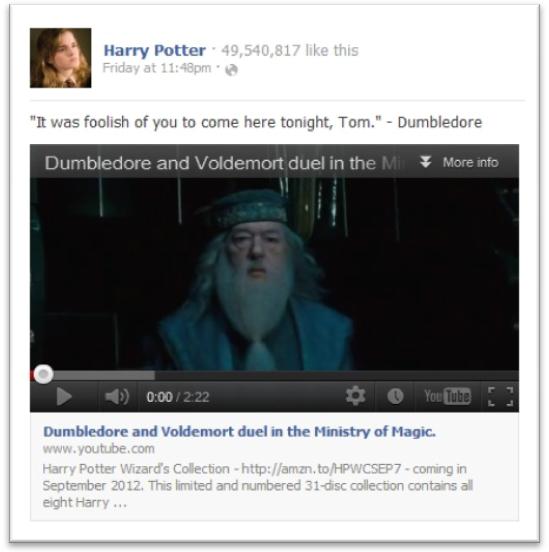 According to a report released by comScore last week, Facebook has outdone Yahoo as the most popular video site in the US last July. The leader in measuring the digital world showed that over 184 million Internet users in the US watched 36.9 billion videos online, while 9.6 million viewed 9.6 billion ad clips.
Facebook vs. Yahoo
Facebook saw an increased in unique viewers, acquiring 53 million video watchers. It was followed by Yahoo with 48.7 million unique viewers. Meanwhile, Google remains its place on the top with the help of YouTube. The search engine giant and its proprietary video-sharing site garnered 157 million unique viewers.
With Facebook housing close to one billion users, it's no longer a surprise that the social media site was able to beat Yahoo in the ranking. Moreover, this online platform serves as another medium for online users in sharing various types of content.
However, Yahoo users watched more videos compared to Facebook with 625 million clips. They also consume an average of 70.4 minutes of video content. On the other hand, users of the social media giant watched only 327 million videos last month, with an average time consumption of 21.7 minutes per user.
In addition, comScore's survey only includes "content videos" and not advertisements. Also included in the list is VEVO (44.8 million), Microsoft Sites (42.7 million), and AOL Inc. (39.8 million).
What's the Catch?
Although it's amazing to see that Facebook was able to outrank Yahoo as the most popular video site in the US, there were users commenting that the social networking site should not be included in the list. That's because Facebook is not particularly a video-hosting site, and the clips posted on it are from various sources.
On the contrary, comScore may imply that the social media site is one of the many online platforms where Internet users watch videos—regardless if it's a video-hosting site or not. Thus, it makes sense if Facebook is included in the list.
Other Interesting Stats from comScore
Other than the number of unique viewers and average time consumed on watching online clips, comScore also reported that 85.5 percent of Internet users in the US watch online videos last month.
The average online content video runs 6.7 minutes, while the average video ad was 0.4 minutes. In addition, video ads accounted for 20.7 percent of all clips viewed on the Web and 1.6 percent of minutes spent watching it online.
Source: Video on Facebook | Harry Potter Facebook Page