Facebook advertising is my favorite medium of PPC. Not only is it more robust than AdWords, but it's also easier for the new guy to pick up. Facebook just introduced new partner categories which will give the advertiser much more control over targeting and reach.
The partners Facebook added are: Acxiom, Datalogix, and Epsilon. This launch brings over 500 unique groups to select from. It will surely help facebookers see more relevant ads.
My favorite part of this new update is the ability to show ads based on the products people buy on both mobile and desktop. This feature is currently only available to those in the US using their Power Editor. Facebook was very adamant about letting advertisers know that this isn't an invasion of privacy. Advertisers won't know any personal information
Let's take a look at an example of how this might work: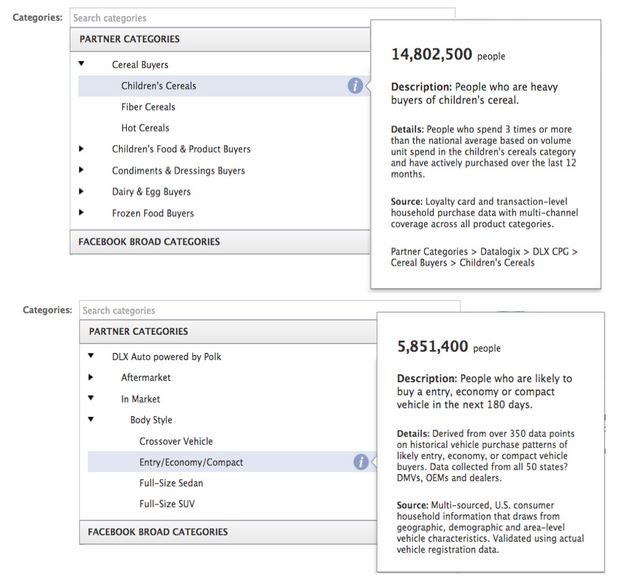 Notice how much more specific your targeting can be. If you were a cereal company trying to steal market share from another cereal company, you can target your ads based on the kind of cereal you want to target. (Children's, Fiber, or Hot Cereal) How much more specific can you get.
Facebook, undoubtedly, will be releasing new partners to continue the improvement of the ad experience. What are your thoughts about this new release?