Facebook appears to be testing a new feature that lets you assign a private message to an individual within your team.
I spotted this new feature this morning when I was logged into the Business Manager section.
Assign Facebook Messages to Your Team Members
While checking the inbox messages to see if there were any new messages, I noticed the new feature, which looks like this: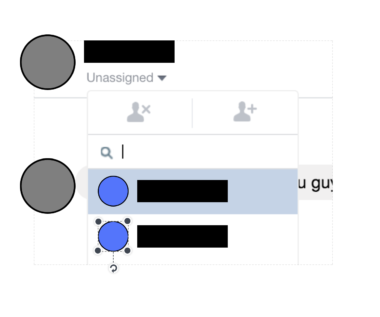 Under the individual who has left a message, there's an "Unassigned" with a down arrow.
Once you click on that arrow, you are able to assign the message to one of your team members.
I tested this feature out with my coworkers and didn't appear to get any sort of notifications that they were assigned a specific message.
There also doesn't appear to have any restrictions one who can get a certain message assigned, meaning that regardless if you're and admin or editor, you still can be assigned a message.
A Facebook representative responded to my inquiry about this feature today, saying: "I am not seeing any recent internal info on that as of yet. There are some new Messages Objectives and Messenger Features so I will keep looking."
Why Marketers Will 💙 This New Facebook Feature
If this is a new feature (as I can't seem to find any documentation on it), then think of all the great possibilities.
For example, if you're working with a page that caters to people speaking various languages, you can assign a message immediately to your team member who can assist with that request.
Another great way to use this is if you're an agency who works with brick and mortar businesses.
For example, I deal with lots of clients who run urgent care and medical centers. Let's say a message is specific to a certain location, you can assign the message to the facility leader of that location, thus cutting down response time.
Reach out to me or Search Engine Journal on social media and let me know if you've seen this feature and have started to use it!