Want to increase sales? Of course you do.
Facebook advertising represents an awesome opportunity to do just that.
Although it often takes some failed experiments before you find an ad that converts at a profit, one good ad that scales profitably usually covers the costs of any failures.
Facebook ads aren't only useful for bringing highly targeted customers to your site — they can be used at every stage of the e-commerce sales funnel:

With the Facebook Pixel, you can track the ways people engage with your brand, and send them unique ads based on which stage of your funnel they're currently in.
First-time visitor conversion rates are tiny – 2 percent or less.
If you aren't remarketing to people who engage with your brand, then you're leaving money on the table.
Here are some of the ways you can use Facebook ads to supercharge your sales.
1. Locate Niche Fanatics
Because people generally use Facebook to socialize rather than to make purchases, it's important to put your product in front of a laser-targeted, fanatical audience in order for it to resonate.
If you target a mildly receptive audience with Facebook ads, it's much harder to consistently drive conversions at a profit.
If you're selling beard care products, you can immediately exclude women from your targeting. If you primarily sell your services to local businesses, you can add a geographic region to your targeting.
If you're selling a niche product, experimenting with the "Interests" field is crucial.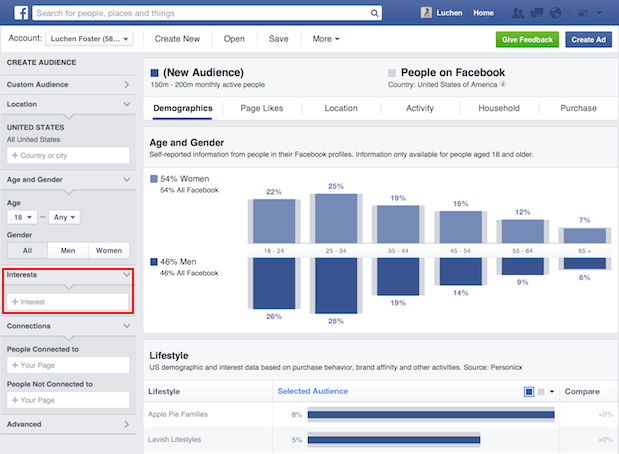 After typing in an interest, you'll see the relevant categories and the pages that are relevant to this audience. If your interest is too broad, the categories and page won't correlate with the initial interest.
If you select a more narrow interest, you'll find that the categories and pages all pertain to this interest.
For example: "Running" is a broad interest, whereas "Women's Running Magazine" is far more narrow and targeted.
By combining multiple narrow interests which pertain to your niche, you'll be able to create an audience of die-hard fans.
2. Use Remarketing on Product Page Visitors
Few people will purchase your product the first time they arrive on your site.
Even if you craft a highly persuasive Facebook ad and target the perfect audience, there can be a million reasons why people don't purchase on their first visit. That's OK.
As long as they've visited your product page, you know they have some interest in your product.
Create a custom audience just for people who have viewed your product page.

Next, when you create a custom audience of people who have viewed your product page, you can exclude your audience of customers. This means you'll be targeting people who have viewed your product, but who haven't made a purchase.
Things get more complicated when you're doing remarketing for multiple products, but this is a good way to start.
Give audiences of product page visitors a custom ad offering a small discount for my product, perhaps 10 percent off. Making it a limited time offer can be great for conversion rates.
Try running your remarketing ads at the beginning of the month, since this is when people get paid. The first time someone visited your site, they might have wanted to purchase but didn't have the money — now they do.
This tactic is particularly useful if your customers are younger and have less disposable income.
3. Revive Abandoned Carts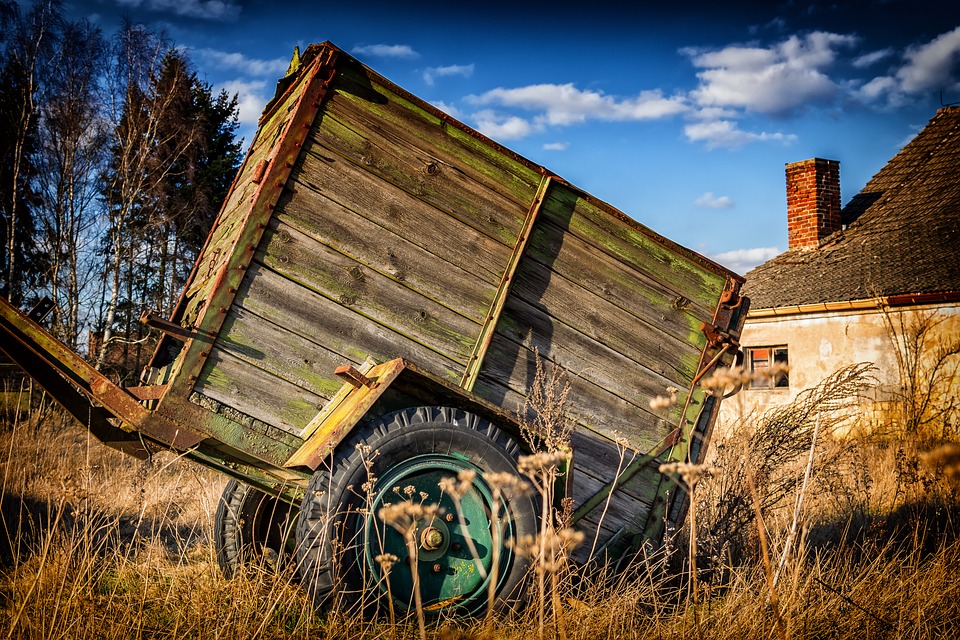 To take remarketing a step further, you can specifically target people who have visited your product page, added the product to their cart, but then abandoned their checkout.
In a study on holiday season spending, Adobe found that 30 percent of carts result in an order for desktop customers, but only 19 percent of carts result in an order for mobile customers.
Reviving abandoned carts can be highly lucrative.
People who abandon their carts only need a small nudge to complete their order, so you can go for the hard sell here.
Ask them if they've forgotten to buy your item, include a picture of the item in your ad, and link to the product so they can complete the order easily.
If you want to get really clever, send a discount offer which correlates with how long ago each individual abandoned their cart. Someone who abandoned their cart yesterday will be easier to convert than someone who abandoned their cart several weeks ago, so offer larger incentives for people who haven't engaged with your brand in a while.
When targeting abandoned cart users, you can expect a lower CPA (cost per acquisition).
4. Upsell to Customers
Segmenting your email list in order to sell additional products to existing customers is a smart idea. The same principle applies to Facebook advertising.
If someone has purchased product "A" and "B" from you, but not "C," you should target anyone who falls into this criteria with a unique campaign.
Someone who has purchased from you multiple times trusts you and has a favorable opinion of your brand. This is an easy sell. Don't be afraid to go direct.
You can get an amazing return on your ad spend for these kinds of campaigns. Established businesses should definitely consider this tactic for a product launch.
However, this isn't something fledgling businesses can use since you'll need purchase data for other products in order to build this custom audience.
5. Create Brand Advocates
In addition to encouraging customers to make repeat purchases, Facebook ads can encourage customers to convince their friends to become customers. Referral programs are easy to promote using Facebook ads.
Oftentimes, someone won't bother to open an email about your referral program, but if they see it pop up in their Facebook news feed, with compelling copy and a vibrant image, they are much more enthusiastic.
Also, you might wish to give your existing customers a discount in exchange for a video review of your product. These video reviews work excellently as social proof elements for your landing page and help customers feel a greater sense of camaraderie with your brand.
Facebook ads are an excellent tool for turning customers into brand advocates.
6. Integrate Facebook Ads & Content Marketing
When executed correctly, content marketing and Facebook ads can be a powerful combination.
Create content for every stage in your sales funnel, then promote it to specific audiences (depending on where they're at in your funnel) using Facebook ads.
For example, if a person has viewed your bamboo toothbrushes but hasn't purchased, use remarketing to promote a listicle on your site about maintaining excellent dental hygiene. If people engage with the post, do remarketing to promote your product, or to an additional post about a related topic.
The more times a person interacts with your brand, the more likely they will be to convert when you go for the hard sell.
7. Use Lookalike Audiences
If you have a customer list of several hundred people, that's great. If you have a list of several thousand customers, that's even better.
This allows you to build a lookalike audience on Facebook of people who resemble your buyers. The more data points you have for your seed audience, the more accurate your lookalike audience will be.
Small lookalike audiences share the most similarities with your customers, whereas larger audiences have more variance.
For this reason, you want to ensure your repeat customers and brand advocates are included in your seed audience.
If your content has proven to generate engagement, it's likely to work with your lookalike audience, too. Try sending your lookalike audience to your content first, then do remarketing to send them to your product page.
Image Credits
Featured image: Pixabay
Funnel image: Metrilo
In-post photo 1: Pixabay
Screenshots by Matt Orlic. Taken April 2017.