Last week was yet another BIG news week for Facebook. First for the fluff that Zuckerberg did interviews for. Facebook officially hit one billion active monthly users. Since I spent "Search Week" attending #SMX East in the city that never sleeps, I'll quote the New York Times.
One billion users might be more than just a nice badge to stick on the fridge. After Facebook's lackluster initial public offering, showing that the company is still growing might help to lift Wall Street's confidence in the company.

Mr. Zuckerberg concluded his announcement by saying, "I am committed to working every day to make Facebook better for you, and hopefully together one day we will be able to connect the rest of the world too."

That leaves only six billion to go.
While the leadership team patted themselves on the back about the dazzling numbers, Facebook also released a new revenue generating option.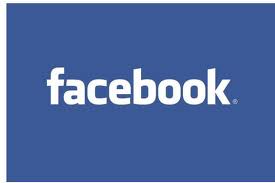 This option is for individual users and not brands on the social space. Thanks to the brilliant team at Facebook, individuals can now pay a small fee to promote their timeline posts to their friends. As of yet, the option is not available to ALL users here in the United States. The first articles out with the story read as if this had been a full roll out.
Actually, Facebook is testing the promoted personal posts with some members of the U.S. user base. How do you know if you can give it a spin? The next time you post a photo to your timeline, take a look at the links just below the new picture post. Along with the usual "like," "comment," and "share," do you see and option for "promote?" If you do, then you have the option to pay to give that picture some extra face time in the news feeds of your friends.
OK, paying to push the latest baby picture or your engagement announcement to the top of every friend's news feed—has it really come to that? Honestly, it's doubtful that most users would even notice the addition of the "promote" hyperlink on their posts. Mashable posted a step by step of how to use the new feature and how to track what your money got for you. This is the kind of tracking information marketers get for posting activities on business pages. Does it add value to the user experience or just a some extra cash to the Facebook coffers?
What do you think? Is this a feature you see users taking advantage of or is this something that could drive people back to MySpace?