Are you creating a positive experience for your customers?
Your audience is the most important aspect of your digital marketing campaign. A trend you'll see continue to rise in 2016 and beyond is designing a user experience. As you're designing a website or mobile app for your brand, ask yourself if your users will have a memorable experience and whether your message will leave an impact.
User experience testing and practicing is no longer optional. As quickly as a user finds your website, they will just as quickly bounce and move on if they don't have the experience they hoped.
It starts with usability, cleanliness, and the value it brings to your audience. But it's so much more than that. All aspects of your website contribute to the overall experience.
Every business and every website you interact with has their own way of expressing themselves. How are you going to make sure your voice is heard and your customers find what they need on your website?
User Experience Defined
If you ask Google what user experience is, they answer your question with "the overall experience of a person using a product such as a website or computer application, especially in terms of how easy or pleasing it is to use."
In terms of evaluating your user experience, analyze how your visitors are interacting with the site. How do they navigate across the site? Look at how they consume content and how the design is working.
What's appealing your customers? UX design works when you allow your customers to complete actions or find information as quickly as possible. When complying with the definition provided by Google's answer box, you have the capability of expanding your business by appealing to new, pleased customers.
Guide the user through the funnel, helping them to achieve their goals while exceeding your goals.
Aspects Incorporated Into the Experience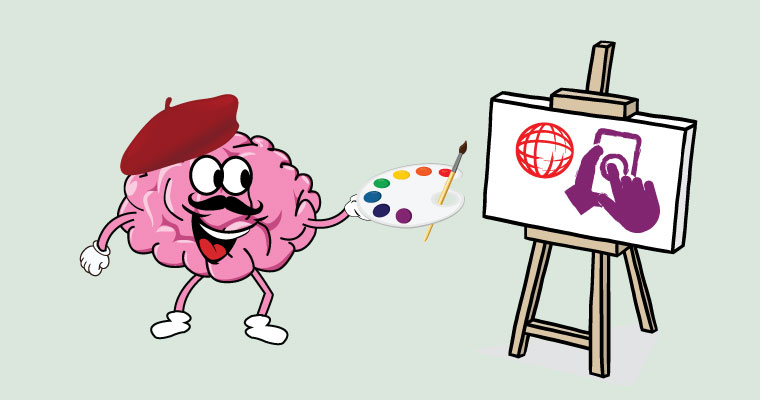 When you land on a website, what's the first thing you're looking for? Accessibility, usability, value or credibility, or a heading tag showing what the page is about. All of your customers are looking for something unique. The experience starts with a usable design, appealing to the emotions and behaviors of your audience:
Appearance
Tone of Voice
Visual Design & Layout
Consistency
Clear Call to Action
Page Load Speed
In order to truly draw your users in, explore the use of clean concepts paired with appealing images and powerful content. Avoid any distractions that negatively affect engagement and are not necessary to your end-user.
Make sure your users can easily find relevant information to quickly make decisions. The ability to interact with your brand and your website captures attention and leaves your users with a positive experience. All elements of the interface make up the design. Establish trust for your brand by simplifying your interface, offering easy navigation, and quick answers to any concerns your visitors have.
Always continue to look for ways to improve the end-user experience. Test data sets and gather feedback from your customers, family, and friends.
A/B Testing
You may think that your design is appealing and attractive, yet your traffic and conversions haven't increased. You never know how your visitors will be interacting with your brand. Test different variations of page designs to see which performs best with your audience.
Look at various factors and leverage how you can increase visibility of particular elements to gain more interaction. Which elements need to pop? Your call to action, contact information, icons, and heading tags. Make sure they stand out.
What Should You Test?
Look at aspects of your site that have a high impact on your visitors.
Alter the color schemes and the wording of your call to action buttons. Use clear icons, attractive colors, and different fonts for your text. Focus on the user. Your users are looking for two things from your website:
Test your landing pages and see which designs draw the most attention and interaction from your visitors. There are many tools and software you can use for your A/B Testing. Try Optimizely to see which areas of your website have the highest engagement levels.
The purpose of A/B Testing is to find issues and problems, and eliminate them from your design. How are you going to increase performance of your website? A/B Testing gives you the information you need to identify any problems so you can increase click-through rates and generate business.
How Do You Generate Business From User Experience?
A first impression makes all the difference. Perception is everything. Enhance your marketing by focusing on UX design.
Be consistent across channels. Make sure the experience between desktop, tablet, and smartphone remains the same. As close to 75% of your consumers are accessing your website on a mobile device, your mobile experience should enable action triggers that increase conversions.
Create a buyer persona for your brand to look at your website from a conversion and user standpoint. Applying UX design to your marketing campaign benefits greatly from user personas, laid out by MarketingProfs.
Once you have a positive perception through user experience, you'll add positive associations and enhance your reputation. Decisions to buy your product or request your services depends on customer experience. When you optimize the experience, you'll stand out ahead of your competitors. Optimizing your site will result in:
Reduced Bounce Rate
More Page Views
More Contact Boxes Filled Out
Increased Sales
When your website performs efficiently and is clear and concise, action will be persuaded. In turn, business will be generated.
The SEO Relationship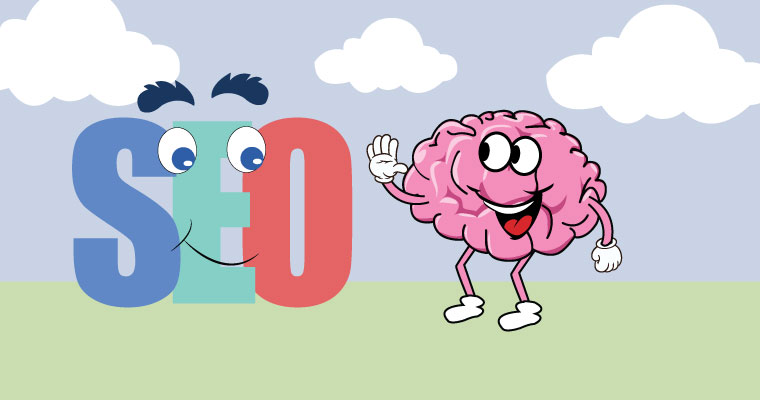 Your SEO campaign and UX design go hand in hand. Going back to the aspects of page load speed and a clear, simple CTA, these factors matter too in SEO.
As outlined by Search Engine Watch, SEO has as much to do with how users engage on a site as it does with rankings. Higher traffic and better user experience leads to more links, shares, and higher rankings.
Your SEO will benefit from a pleasurable user experience, but only if the two are aligned. Optimizing your on-page factors with highly relevant and compelling content, together with a user-friendly and appealing design, leads to successful digital marketing.
Be sure to avoid both UX and SEO issues with redirects or re-branding your business. Focusing too much on UX can result in a dip in rankings and traffic. On the other hand, too much focus on optimization and not experience will increase your bounce rate and hinder user engagement.
With the same business goals in mind, make sure your SEO staff and UX team work together to find the balance that results in increased traffic and conversions.
Identifying Problems
Are you failing to gain traffic and revenue from your website? Put yourself in the frame of mind of your target users. Understand what they're looking for and why they're visiting your website.
What are the issues you're dealing with? Look into the analytics of your website and landing pages, searching for key metrics that help you identify problems. Analytics for customer journeys enables you to find opportunities for improvement and quickly correct any problems.
Time on Site
How long are visitors on your site? Are you capturing their attention long enough to make your voice heard? Design and experience keeps visitors interested. If they aren't staying on your site now, enhance and simplify the design and get them to stay.
Bounce Rates
An optimized UX design encourages visitors to explore your website. Without a captivating design, your visitors will lose interest and bounce. Think about the last time you updated the design. If it's outdated and doesn't pop, your visitors won't view you as a credible source for information or trust your services.
This leads to a high bounce rate (when a user lands on your site and immediately leaves). Consistent updates will help lower your bounce rate. Do this effectively by updating your content, improving page load speed, and offering simple navigation.
It all begins with an investment in a design that provides trust.
UX Surveys
You should never stop testing and gathering information about your website. Feedback surveys can deliver valuable information that will help you design a more appealing website for your users. As laid out by KISSmetrics, keep the surveys short and ask only what you need to know. Offer options to garner the most truthful results and feedback.
User feedback is key. According to MarketingProfs, "You can't create a satisfying user experience without actively and consistently gathering user feedback." Surveys help put you into the minds of your consumers and learn how your site impacts them.
Use this information to identify issues and create a positive experience.
Exit Pages
It's always good to look at all angles. A few quick exits may not be cause for alarm. Your competition could be visiting your site and leaving without converting. That's not a problem with your design.
Looking further into the exit pages, determine whether important pages of the conversion funnel have a high exit rate. If so, you should be concerned.
Analyze each page with a high exit rate. Does it offer value and present your information in an engaging manner? Is there potential to give your users further value on these pages?
A good design will solve your problems and the problems experienced by your customers. Through simple navigation and usability, your design will attract the right audience and establish the trust that leads to further business.
Brands Doing it Right
Get an idea of the types of designs that provide a positive experience. Think about your goals and your target audience, providing an easy solution for increased conversions. Here are brands that have seen success after adjusting their design and interface for the best UX possible.
Virgin America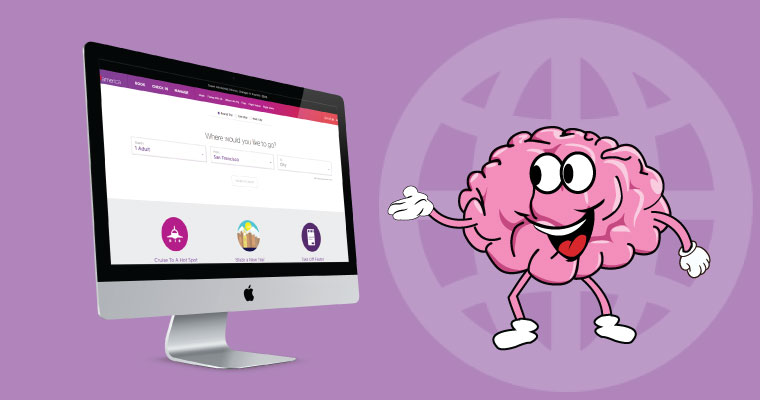 Reinventing the flying experience, Work & Co simplified and redesigned the Virgin America website in 2014 to simplify the booking experience. It's a clear structure that is not cluttered so your eyes focus on the important information.
All of your needs are above the fold for easy booking and no distractions. Travelers are busy and Virgin America created a design that responds beautifully to their behaviors. It's responsive, loads quickly, and meets the needs of travelers quickly with its basic nature.
Airbnb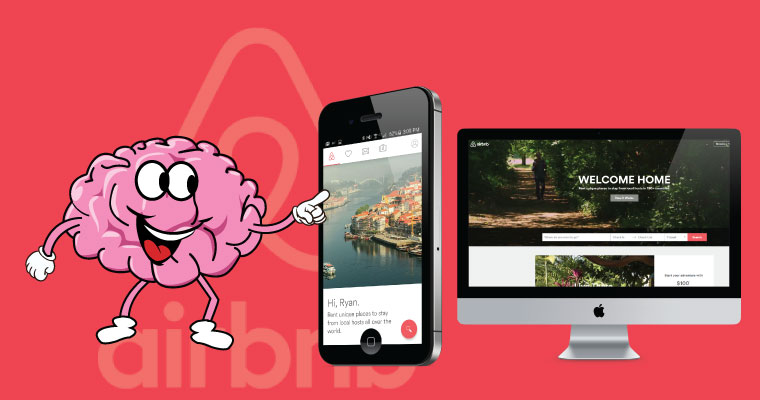 When you visit Airbnb, you're looking for a place to stay. The design is welcoming, easy to use, and offers convenient navigation. Wherever you're going, Airbnb lets you know right away that they have the destination you're seeking.
For new users, you can browse all available host houses before logging in and creating an account. The team of designers at Airbnb look to impact all aspects of your journey. From the mobile app to the website, each visit is personalized and invites you to keep scrolling.
High engagement leads to more interaction, more returning visitors, and more conversions. The focus on UX is a leading factor that helped grow the company to over $10 billion.
LA Times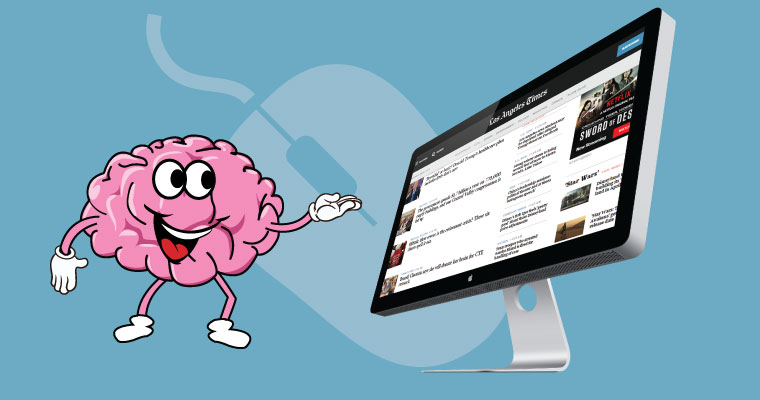 As one of the leading sources of news in the entire country, the LA Times shifted to a focus on experience. The bold design puts the focus on multimedia and it's fully responsive, transforming how its users consume news.
Reaching the user with their interface and the advertiser with their design improves the experience for all visitors. They set the standard for today's news consumption with its mobile-first design that is visually striking and simple to navigate.
The company responded to a shift in the industry and appealed to their users by providing a design that connected with the tendencies of their audience. They looked at the problems both readers and advertisers were experiencing, and developed a responsive solution that solved those problems. It has resulted in more engagement and more page views per visit.
As UX stays on the road to a multi-channel and multi-device accessibility, you'll have new opportunities to design an interactive app or website. Give your users a sense of control with an empowering UX and take some advice from these brands to give yourself a competitive advantage.
Key Takeaways
Creating a memorable user experience results in a significant ROI for your business. UX is a benefit to your brand. The best way to attract repeat customers and grow your business online is by continually testing. Test daily, weekly, or monthly.
Your first impression needs to resonate. Appeal to your visitors, and focus on optimizing the experience and the value of your site for increased exposure to the right audience.
Find out what's connecting with your audience and deliver a desirable design. Do just a little more than the rest, and explore new ways to personalize your brand. Through your website and mobile app design, think about the experience you are providing. This will lead to more downloads, more visits, and more interaction with your brand.
Use multiple approaches and methods to deliver your message to your audience. Provide easy navigation with a clean design that drives engagement. Engage users with top of fold elements to keep them scrolling through your site.
Designing an excellent experience is crucial. The internet is too crowded to blend in. The more consistent of an experience you create, the more you'll reach your audience. The experience will always be present. How are you going to make that experience positive?
Image Credits
Featured Image: Image by Gabrielle Frake. Used with permission.
In-post Photos: Images by Gabrielle Frake. Used with permission.