Incorrect location or NAP (name, address, phone number) data in local business directories wreaks havoc on well-planned local SEO efforts. At best, bad location data causes duplicates, and at worst, it causes a loss of consumer trust. Studies have shown 67 percent of consumers lose trust in a brand if they get lost en route to a location due to an incorrect address online.
Before we go into how to fix this bad location data, let's explore how it comes to pass in the first place. Once you're aware of the multiple ways it is created, you'll be ready to implement the best practices to combat it.
Broken by Redesign: Businesses Creating Their Own Bad Data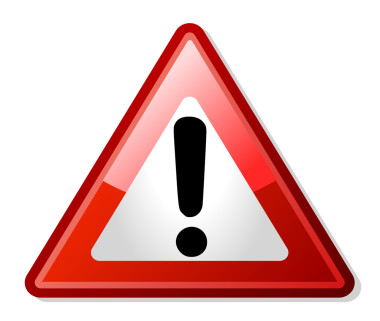 Many companies unintentionally make it hard for consumers to find the correct locations of brick-and-mortar stores or service-based offices. Changes as the result of moves, mergers, or rebrands can bring about duplicate or inaccurate business listing citations.
Maintaining updated citations is a crucial part of doing business, for all of the NAP data connected to a particular location. It's similar to filing a change of address form at the post office for a move. Imagine for a moment how difficult it would be for customers to shop, vendors to deliver goods, and other business partners to send or receive payments if that simple task weren't completed correctly. In the same way, online business citations must be updated when changes occur and vigilantly monitored, to keep out inconsistent data.
The Customer is Not Always Right: Consumer-Created Location Data
One of the ways bad location data finds its way into search engines is by user-generated content. Things like map listings are automatically created when a consumer checks in, and pages are populated on certain social media sites when "Work and Education" fields are completed.
These user-created listings often create duplicates and don't always get the company name or location data right. This is especially true when it comes to connecting the correct physical address with the correct business name. Although the creation of these listings are outside of a company's control, it is still the responsibility of business owners and their representatives to take control of their online data.
Bad Location Data: The Automation Situation
Bad location data doesn't only come from business decisions and consumer actions. Old data creeping back into search engines is another issue that transpires regularly.
The following represent a few examples of how incorrect or old data can reappear in search engines and cause problems:
1. Hidden Listings
This is a technique in which duplicate citation data, relating to a business's physical address, is hidden from search results and inserted data is displayed. This method works moderately well as long as businesses continue to pay for the service, which is forcing the inserted data to be displayed. But if the business chooses a new company to manage their online data, the minute the partnership ends, usually so does the display of the inserted data.
2. Duplicate Listings
Another big location data fail occurs when a duplicate listing is generated via API syndication. Sometimes listing management companies choose to create a second (or third, or fourth, etc.) listing in order to correctly list the businesses they represent. They do this instead of claiming and correcting the incorrect listing, which leads to multiples, including at least one correct listing and various incorrect listings.
3. Search Engines Scraping Websites
This one is a bit tricky so I'll give an example scenario. When a new business is founded or incorporated, and they create articles of incorporation, these documents are housed on government websites. A citation of the business's NAP data, at the time it was formed, is contained within this digital paperwork. This data is not accessible to local presence management companies to update, so it remains incorrect in the case of name changes, moves, etc.
This old data can, however, be indexed in search engines, which are then scraped by other sites and fed to their own directories. This cycle continues as more sites scrape those directories and then feed it to their sites. As you can see, it's a feedback loop of bad location data. This is especially an issue when multi-location brands rely solely upon automated listing processes and do not have the technology in place to monitor their citation data over time.
How will search engines know which data is correct? How will the consumer? Bad data like this can become a major consumer trust issue.
What Can a Business or Brand Do to Solve the Bad Data Problem?
Now that we've reviewed where some of these issues come from, I'd like to make a few suggestions to correcting them. This list is not all-inclusive, but it is a good starting point to take control of online data.
1. Run Visibility Reports for Business Locations
Many sites offer these scans for free. Advice Local, Moz and Yext are just a few who provide this service. Once the reports are obtained, review each one closely and put processes in place to correct and monitor the data, so that it becomes a maintenance initiative going forward.
2. Complete Citation Audits
This step can be time-consuming, initially, but cost-effective. For those with a smaller budget, have an internal team member complete this audit and repeat it regularly.
3. Hire a Local Presence Management Company
Often this is the most affordable solution, especially for businesses with multiple locations and little time. The local presence management company will go out, complete an audit of all the data related to each location, compile a report of what needs to be corrected and put a plan in place to correct the data. This is a valuable partnership and gives businesses time to focus on providing the best products or services, while a specialty organization monitors and maintains their online data.
Dealing With Bad Location Data
Businesses and brands can no longer afford to ignore bad data! It comes down to the simple fact that consumers need to find businesses online quickly and easily when they search, whether from a desktop computer or a mobile device.
Are you being found? Let's discuss how you solve the bad data dilemma in the comments.
Image Credits
Featured Image: Mclek/Shutterstock.com
In-post photo: Atlaspix/Shutterstock.com