How Google views sites hosted on the same IP address is an interesting question. Have you ever been approached by a link farm owner offering you to but 100 links from different domains all hosted on the same IP address? Or have you ever attempted to grow your own network of blogs distributed around a handful of different service providers to make sure Google didn't catch you? Well, yes, the topics is both hot and questionable.
Of course, Google does use a great number of signals but is your IP neighborhood one of them? Is it accounted at all?
Before we discuss this question, let's first take a look at our domain IP neighbors, shall we? Here are two tools that will do that for us:
Domain neighbourhood checker (by Majestic SEO) checks your domain IP and Subnet neighbors and ranks them based on each site incoming links count:
…it will show the most backlinked (by referring domains) domains hosted on any given IP or subnet. Visually inspecting those domains can help you determine if the most popular sites on that IP are spammy and thus potentially dangerous neighbours to have for valid sites hosted on the same IP or even subnet. Our database contains data on almost 100 mln successfully resolved domain names, give it a go! Sometimes large domains might have multiple IPs – our system currently takes only one into account, if we detect such case we will recommend to run search for another IP.
You will be able most powerful (in terms of linkage) sites on your IP address: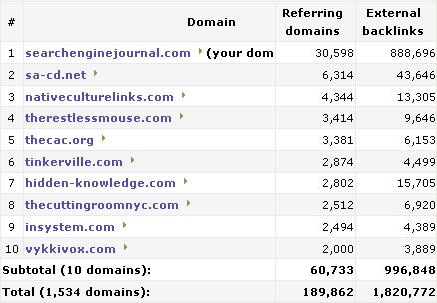 … as well as on same Subnet: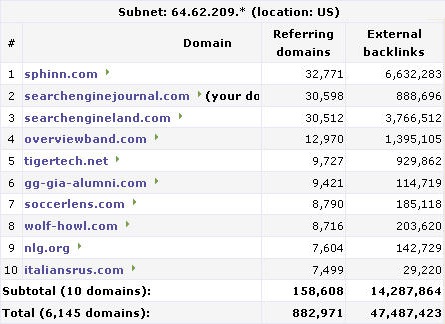 "Who Else is Hosted on My IP Address?" tool (by SEOmoz.org) can do the check in both the directions: it will list your site neighbors by IP or by domain: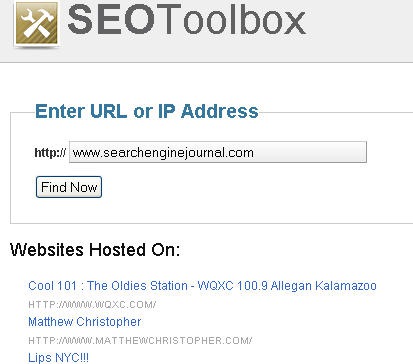 So what's your opinion on that? Do you consider your potential IP neighborhood when buying a hosting account? Do you research it when doing an overall website analysis? Do you care at all?