Google Image Search gets no love in comparison to the Google search network.
We want better rankings.
We have to beat that competitor into Position 3 or 2.
Optimizing metadata and looking to improve CTR are of top importance while images get left in the dust.
But when Google Images is the second biggest search property in the world, letting it take a backseat is foolish.
Millions of searchers utilize Google Images on a daily basis, presenting tons of room for traffic growth beyond already crowded and dominated SERPs.
Not to mention the competitor research you can conduct with reverse image search.
Here are a few creative ways to use Google Image Searches for traffic, links and more.
1. Develop a Master List of Where Your Competitor Is Guest Blogging
There is no doubt about the power of guest posting.
It's one of the best ways to build brand awareness, whether it's for your personal brand or company.
Chances are, if you asked any marketer if they'd like to reach 50,000 new faces on Forbes to talk about marketing, they'd do it.
Why? Brand building. Thought leadership. Expertise. And a bunch of other buzzwords.
But in all seriousness, brand building (and relationship building) is the gold standard of guest posting.
Imagine being a consumer/reader and you want to learn about digital marketing.
Your browsing Google daily and searching dozens of semantically-related keywords on just about any topic you can think of.
After reading 10-20 posts, you notice a familiar face. The face of a guest blogger byline that's covering all these important topics.
Like this guy (hey, that's me!):

Next thing you know, you're on that blogger's site and social channels checking out their work and buying their marketing products.
The key to a brand-building guest blog approach is to find out where your competition is.
There are too many blogs out there covering your niche. Targeting all of them would take way too long and would likely be a waste of time.
You want to target the top dogs.
Thankfully, Google reverse image search exists, saving you about 500 searches for different blogs.
Here's how it's done.
First, find a website where your competitor already guest posts on. If you can't find one, find their headshot on LinkedIn. It's likely that they will be using their professional LinkedIn photo as the same headshot for guest blogging bylines.

Save the image on your computer (or copy the image address by right-clicking) and head to Google Images.
On Google Images, click the camera button to bring up your options.

Then upload your image or paste the image link to begin your search: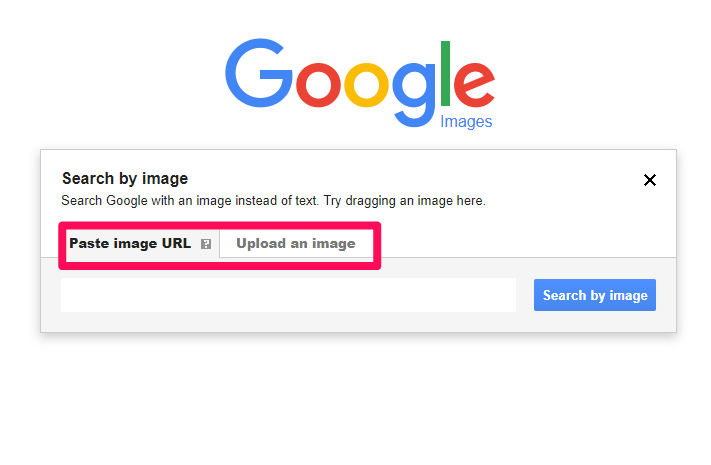 In just a few seconds, you should see something like this: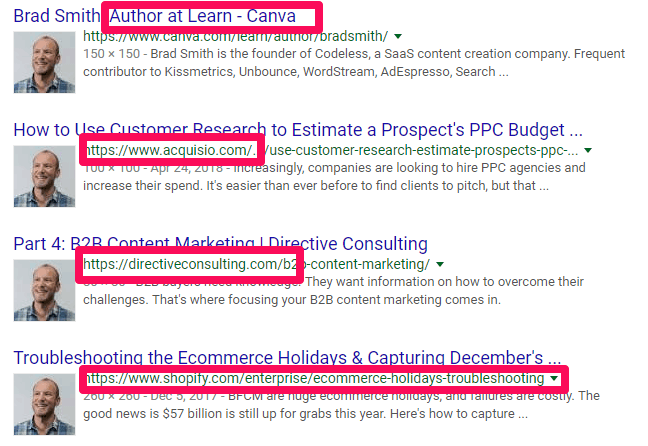 Voila!
You've just created a master list of where your competitor is guest blogging and even the exact posts that they wrote about, giving you the ammo you need to one-up them.
Copy those links and sites into a spreadsheet and save them for later.
Ready for a little friendly competition?
Now it's your job to contact them, apply for guest posting, and deliver the best content that you can to reflect well on your brand and drive traffic back to your channels.
After landing published guest posts, track that referral traffic using UTM byline links to see if their site traffic resonates with your own site: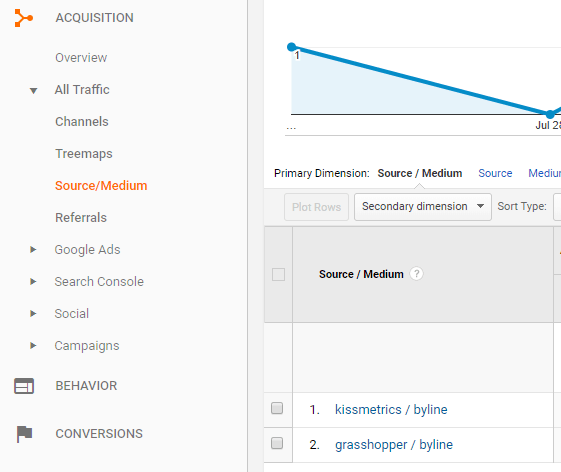 Put more stock into sites that drive higher traffic and engagement rates to build your brand.
2. Repurpose Blog Content into SlideShares to Dominate Image Results on Semantically-Related Keywords
Google Image search is an excellent place to drive traffic to your website.
With new changes to the way Google Images works, most users will visit your site if they find an image they like.
Thanks for removing the "View Image" button, Google!
This is good news for marketers looking to capitalize on traffic from Google Images. And Google Images packs tons of traffic.
The latest update to the Google Image layout makes it even easier to optimize for related keywords:

Beyond just optimizing the metadata of your images, you can target the same keywords your blog content is targeting (or suggested ones from Google Images, like the image above) but for Google Images instead.
For instance, if you have a few blog posts written on different PPC tactics like single keyword ad groups or bidding strategies, you might be ranking well on search network results.
But what about Google Image results?
A ton of people turn to them. Ignoring them limits your potential.
An easy way to counteract this is by turning those blog posts into SlideShare presentations.
Because these presentations are image dominant, but pack tons of metadata and contextual references, you can quickly rank their images on Google for your target semantically-related keywords.
Plus, you can embed that SlideShare presentation back into your blog to give it the added benefit of multiple formats for readers:
You've already written the blog post, so why not turn some of that produced content into slide format for extra shares, views, and a better user experience?
That's exactly what Ana Hoffman of Traffic Generation Cafe did with SlideShare, generating 243,000 slide views in a single month.
Suggesting her readers to optimize their images and outline for keywords and topics, she's done the same, ranking her slides on Google Images for dozens of topics from social media to SEO.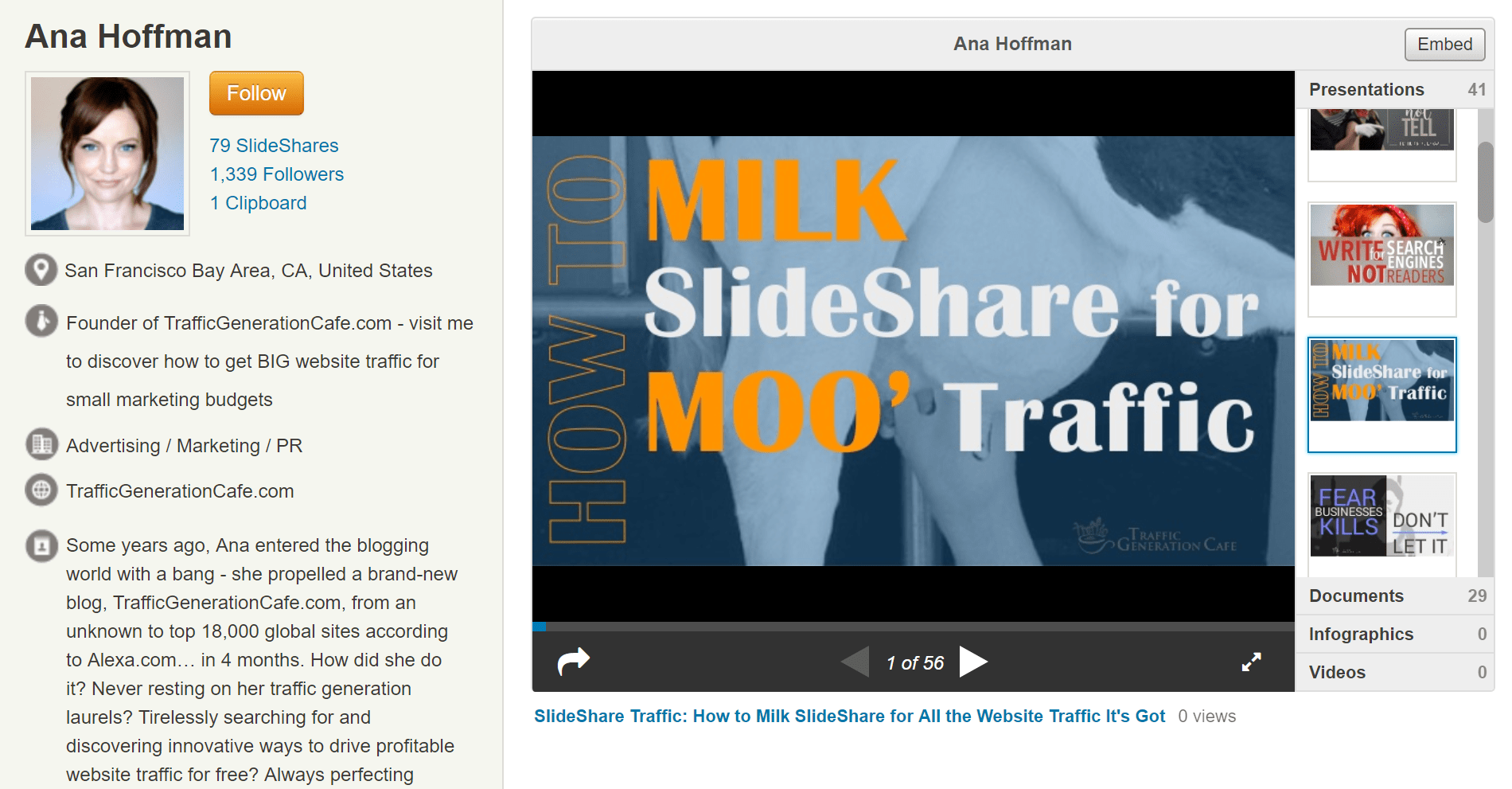 Copyblogger is also amazing at this strategy, repurposing their blog content into slides that also rank for semantic terms in Google Images: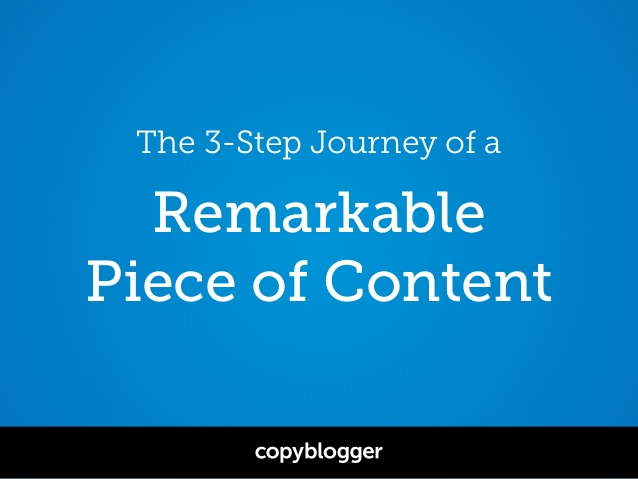 Creating blog content is the first step.
Now that you've created it, you have a real opportunity to transform it into another medium like SlideShare with ease, allowing you to reach customers on a new site and rank your slide for desirable keywords on Image Search.
Plus, with the new addition of referral source URLs for Google Images, tracking your traffic from Google Images specifically is easy.
Simply load up Google Analytics to see how your images are performing and if you need to make changes.
3. Reverse Search to Claim Backlinks That You Aren't Getting
Using reverse image searching, you can uncover where images you've produced are being used online and claim any links and credit that you aren't currently getting, or even ones that are wrong.
This scenario is all too common. One site grabs an image from the other and cites it correctly. But, a third site comes in, grabs the image from the second site and gives source credit to the second site.
Essentially, credit gets mixed and matched giving you far fewer backlinks than you should have gotten.
And if you're making original images for your content (which you should be), this is probably happening to you right now.
Original content and studies are kings in content marketing right now. Anyone can whip up an XX SEO Tips post in 2018.
But not everyone is producing original content. And by original content, I mean studies, experiments, and data.
Take Brian Dean of Backlinko.
In 2017, he crafted an original dataset on YouTube SEO: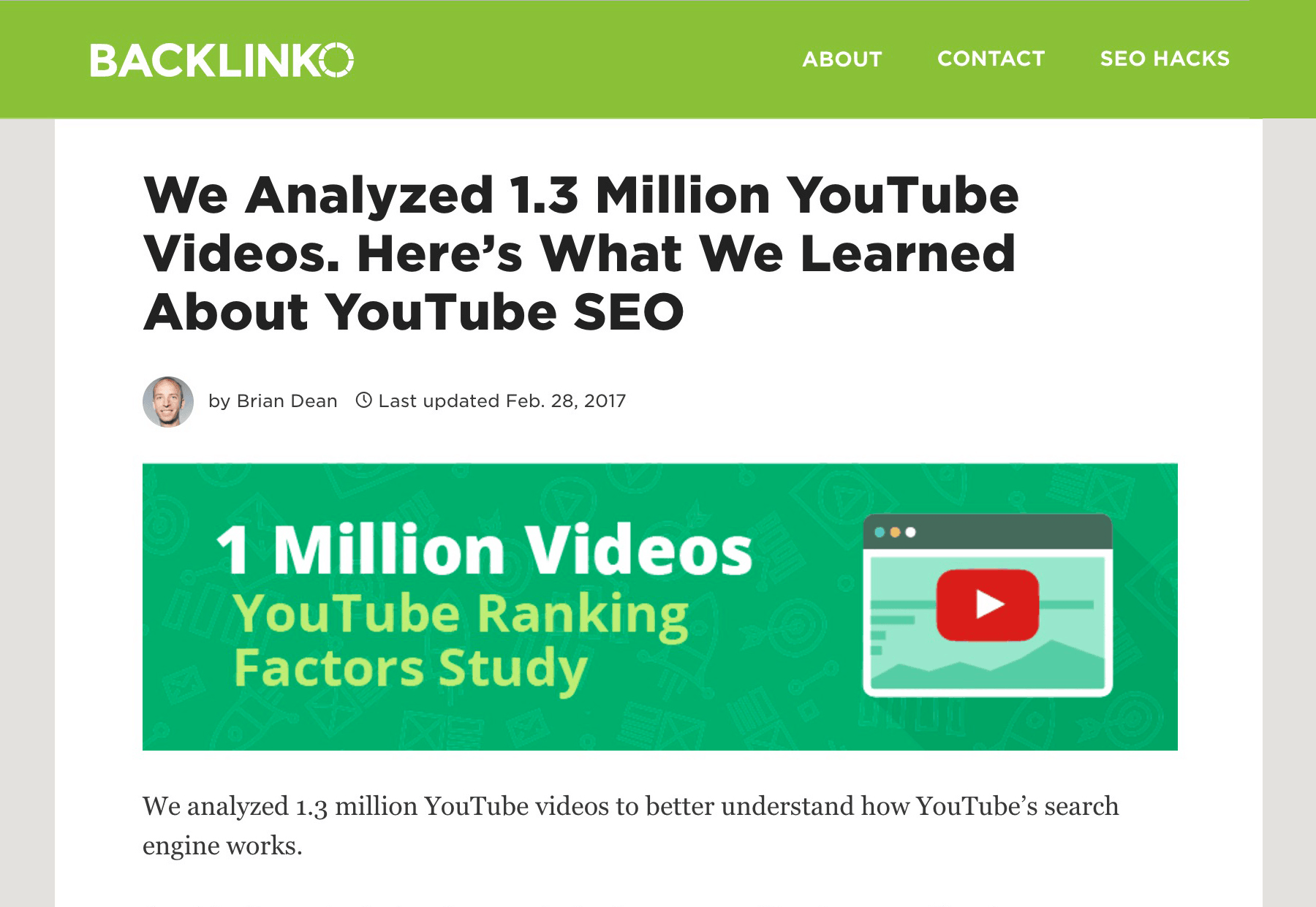 Plugging that article into Moz's Link Explorer, you can see how well original data does with the marketing community:

Yeah, that's nearly 2,000 unique backlinks on a single post.
That's more than on most of our own root domains.
Sold yet?
Original content wins the day when it comes to publicity, sharing, and generating links.
But there's also a costly downside: people taking your images, graphs, and tables without credit.
Thankfully, there is a simple fix:
Do a reverse image search for your graphs and charts like you did to find where your competitors are guest posting.
For instance, I grabbed an image from Brian's post, plugged it into Google's reverse image search and it generated pages upon pages of sites using his images.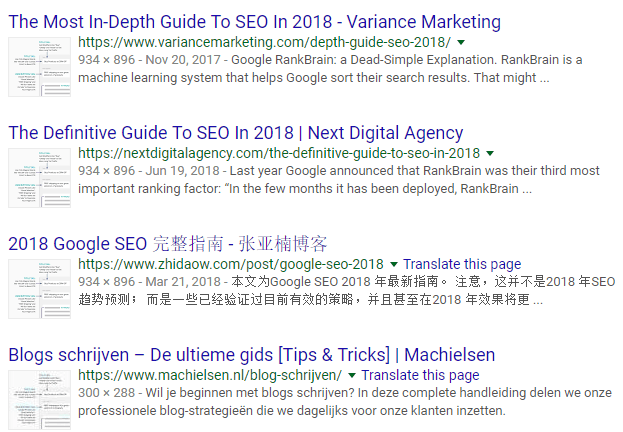 Very few of which were actually crediting him properly with a backlink or image source.
If you're creating original content marketing pieces today, which you should be, you are likely getting skimped of hard-earned links.
Reverse image search your original images and recover them ASAP.
If you have dozens of sites not giving you credit, plug their URL into Moz's Link Explorer and assess their domain authority to see if it's worth the time and hassle of recovering.

Conclusion
With all of the hustle and bustle surrounding SEO and content marketing, it's easy to get lost in the shuffle.
To not even consider Google Images as a good place to target searches or uncover tactics to improve your lead gen strategy.
Stop putting Google Images second to the search network and start taking advantage of what it has to offer.
Want to start ranking on image results and driving valuable traffic? How about building more links and brand awareness?
Reverse image search your competition to find new guest posting sites to target.
Turn blog content into a SlideShare that helps you rank on Image Search.
Have original images? Reverse search them to make sure you're getting credit.
Try implementing these creative Google Image Search tactics to boost your traffic and acquire some links.
More SEO Resources:
---
Image Credits
Featured Image: Pixabay.com
Screenshots taken by author, August 2018