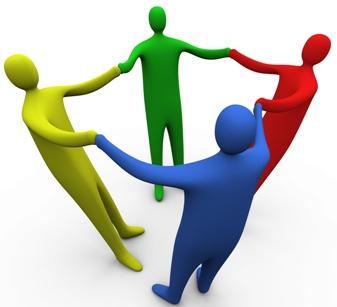 Many businesses nowadays conduct in-house social community management, while seeking outside expertise for continuous guidance. Establishing your brand's online presence faces stiff competition, that's why it is important to have long-term online marketing strategies.
Good thing, businesses can follow Jason Cormier's "Four C's" to create a strategic model that will benefit their brand.
Content: This is integral in social media marketing. Whether you're going to share a text, link, image or video, you should also support it with research. That way, you can guide your content's development and justification.
Context: Basically, a context is a social media platform where you publish your content. An obvious example of this is Facebook, Twitter, Google+, LinkedIn and many more.
Campaigns: It refers to the planning and implementation of your social media marketing ideas. In order to have successful campaign, you'll need supporting applications that can establish your online presence, monitor communication around your brand, and measure your campaign's success.
Community: It is the center of your entire social media marketing campaign. It is important that your marketing efforts should revolve around connecting and building your community around your business, and how you can engage them. You have to take note of your community's reaction to your campaign so that you'll know what strategies work for them or not.
Applying of Strategic Social Media Marketing Campaign
One way to apply the Four C's are by conducting games and contests. The good thing about conducting games on social media sites is that it lets you understand consumer behavior. If you know how and what engages your target market, then you can expect a bigger fan base.
You can choose whether you want your games to on-site or off-site. The on-site gaming means conducting the whole mechanics on the website; while off-site means using application programming interface (API) to automatically publish your consumer's activity on his or her profile. For example, letting your customers check-in to a particular place and post in on Facebook until they get a badge.
Aside from providing a game mechanics, you should also know how to reward your loyal customers. That way, they can turn into brand ambassadors who can promote your business further.
You should know how to work the element of Four C's together if you want to have a successful social media campaign. Hence, it's important that you have strategic marketing model to follow to engage and understand your customer.