In the modern world, the future of brands lies in the hands of the online community. Their collective voice has grown so powerful that it can single-handedly build a brand that everyone else will trust or topple down an entire enterprise until it's reduced to nothingness.
I have seen such events unfold before my eyes. They really aren't really that uncommon.
How often do you find posts on Facebook that roast a brand for a single mistake or oversight? They may not always lead to the total demise of a company, but as a marketer or PR person, stories like the United Airlines PR disaster of 2017 are painful to even think about.
Put simply, the online voice of consumers can be terrifying, but it can also be leveraged to foster brand growth.
One way to earn their trust is to create consumer-centric content and establish yourself as an authoritative source of information.
What Is Consumer-Centric Content?
Traditional content usually involves putting the brand in the spotlight. It's about maximizing brand awareness, generating traffic, and converting visitors into paying customers.
Consumer-centric content also accomplishes these objectives, but in a different, non-aggressive kind of way.
Here are some of the characteristics that define consumer-centric content:
It contains information based on customer/audience data.
It offers great value to readers without asking for anything in return.
It is tailored to the specific preferences of users.
It aligns with a brand's consumer-centric vision.
Here's how you can start creating consumer-centric content.
1. Develop Customer Personas
A customer or buyer persona serves as a guideline for developing relevant and valuable content. It's basically a representation of a real customer, containing information such as a fictional name, job title, education level, and so on.
For starters, you can take advantage of free persona templates from sites like HubSpot. It's not mandatory, but it can help you create thorough customer personas that explore your audience on a deeper level.
You can also use personas to define your mission statement, marketing messaging, elevator pitch, and the audience's possible objections to your value propositions.
Once you have completed 2-4 personas, you can refer to them at any point of content development to ensure their relevance. See to it that your content reflects their preferences, addresses their pain points, and satisfies their needs.
2. Map Content with Customer Journey
The information within a piece of content is important, but so is the delivery. Naturally, not everything you publish will appeal to all your customer personas – at least, not every time.
To maximize the impact of your content, make sure your content aligns with where they are in your sales funnel. Avinash Kaushik's See-Think-Do-Care framework can be used as a guideline for this since it categorizes the audience into four different "intent clusters":
See: People who are interested in your brand based on their behavior, but have no commercial intent. They require educational content that will encourage them to be more active in your niche.
Think: People who are interested in your brand and has some commercial intent. They require content that talks about or introduces products, like buying guides and reviews.
Do: People who are interested in your brand with a lot of commercial intent. They require content that brings them to conversion points, like landing pages, opt-in forms, and so on.
Care: Current customers. They require content that will help them do more with your brand and learn about products that are related to their previous purchase.
3. Interview Your Audience
Whether you're filling information for personas or audience intent, interviewing your audience is a straightforward method of acquiring data.
You can do this traditionally by interviewing customers face-to-face. But if you want to collect information more efficiently, you can also set up online surveys with a tool like Google Forms. It works by letting you create online questionnaires using the drag-and-drop interface and then spreading it via embed code or email.
When creating questions for your survey, it's a good idea to refer to your customer personas to determine the information you need. To maximize the response rate to your surveys, consider offering incentives such as discounts, freebies, or a chance to win something.
4. Optimize for Search
Remember that being consumer-centric means utilizing and communicating through the platforms they use. This includes search engines, which the online audience uses for content discovery and consumption.
Since Search Engine Optimization (SEO) is an incredibly broad topic, we're not going to delve too deeply into the nitty-gritty of it. You do, however, need to learn how to recognize keyword opportunities based on what your consumers are searching for.
AdWords Keyword Planner is, by a clear mile, the most popular tool you can use for initial research. Not only will it help you obtain keyword ideas, it can also help you look for topics that your audience is looking for.
5. Use the Right Content Format
The content format preferred by your audience depends on their background and goals.
For example, if your audience comprises of professionals who are looking for strategies they can apply, then they will surely appreciate whitepapers, case studies, or infographics. But if you're targeting teenagers or people under the "See" category (from the See-Think-Do-Care framework), then you can go for something light like listicles or quizzes.
It's also important to use the audience's preferred consumption channel. This usually pertains to the social media network that your ideal audience uses, including niche-specific forums and other community-driven sites like Quora and Reddit. If you can identify such sites, a simple strategy is to participate in the community, do a soft sell of your brand, and link back to your site.
Another strategy is to do a cold email campaign to the prospects in those communities with a tool like Mailshake. It simplifies the cold emailing process with outreach templates, automatic follow-ups, and conversation tracking. For high-profile prospects, you can make do with a simpler tool like Voila Norbert, which works by acquiring the corporate email of any person from a specific domain.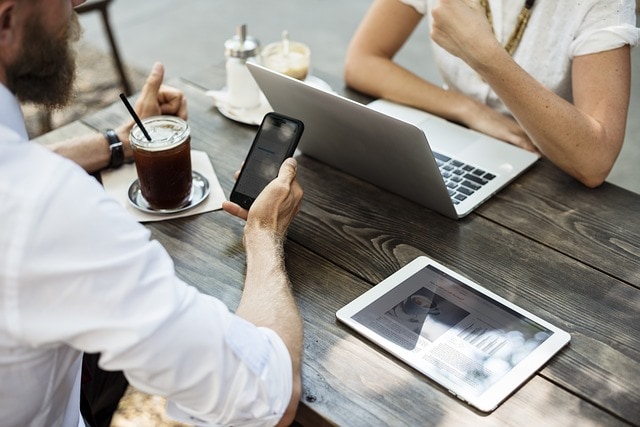 6. Tell a Story
Loading up your content with relevant statistics and useful data is a great way to increase its value. But if you want to make a lasting impact on your audience, you should weave the information together into a single, flowing story.
According to research, the human brain is 22 times more likely to remember a good story than individual facts.
However, this doesn't mean you should go out of your way and fabricate scenarios for every point you're trying to make. That would be too time-consuming and outright silly – your readers will probably think you're trying too hard.
To make your content more believable and engaging, a little backstory on how you came up with the content idea should suffice. There's also no problem with reiterating a story that readers have probably heard before. If you check the third paragraph of this post, then you'll understand how familiarity can grab and hold the reader's attention.
7. Cut the Jargon
Always use a language that your target audience will understand.
Your audience doesn't care about your expansive vocabulary.
Keep everything simple and straight to the point.
Not only will fancy, hifalutin words bore your audience, it'll also get in the way of their learning.
8. Have a Promotion Strategy
After you have created all your great consumer-centric content, you need a strategy to make it visible.
Even the most remarkable content will fail without a proper promotional plan.
Your blogs have to been read, your emails need to get open, and your videos must be viewed.
Post your content wherever and whenever you can. The more exposure the better.
Post in on your blog. Share in on your social media channels (Facebook, Twitter, LinkedIn, YouTube, etc.). Republish in on sites like Medium and LinkedIn whenever possible to get more eyeballs – or even consider syndicating your content.
You need a strategy to help you stay organized so your content is posted consistently.
Every piece of content must be properly promoted in order to obtain the proper value from the valuable content that you are painstakingly creating.
9. Review Your Metrics
The final – and perhaps most important step – is evaluating whether your content succeeded or failed.
To do this, you need to track some success metrics.
Here are 13 metrics to track content performance and engagement.
If you don't measure whether people actually consumed or engaged with your content, you aren't creating customer-centric content. You're just creating content you think your audience wants.
Conclusion
We've reached a point where writing for your audience is no longer optional.
In fact, you can say consumer-centric content is already paramount to online marketing success.
Without useful content that will put your brand on your target audience's map, then your business probably won't last long.
More Content Marketing Resources:
---
Image Credits
Featured Image: Freepik
In-Post Image: Pixabay
Screenshots taken by Vikas Agrawal, September 2017