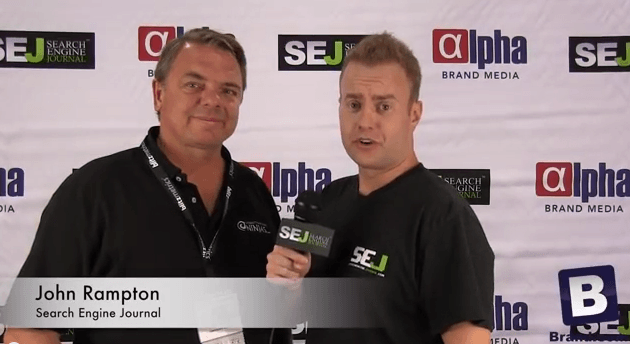 A big thanks to our Pubcon 2013 sponsor, Brand.com: "the #1 rated online reputation management company".
In an interview conducted at Pubcon 2013 in Las Vegas, Chris Boggs of Internet Marketing Ninjas sheds some light on Google Hummingbird.
Here are some key takeaways from the video:
Hummingbird is a technology update that gets classified by some as an algorithm update, much like Caffeine when that update first came out.
Hummingbird is mostly mobile driven, it's based on understanding user intent and tailoring results according to previous search queries.
Chris says that with Hummingbird Google can remember a user's search activity, so ideally the user will eventually understand they can be more brief in their follow up queries.
Chris feels like there will be a bit of an adoption gap because in order to benefit from what Hummingbird can do, users will have to fundamentally change the way they search.
Chris believes that Google's move to protected search data conflicts with what Hummingbird is trying to do. Chris asks how can website owners deliver content users are looking for without having access to the data that tells them what users are typing into the search box.
If you have any questions after watching the video, for either myself or Chris, ask them in the comments section and we will do our best to respond to everyone! Please visit SEJ's YouTube page for more video interviews from Pubcon 2013.