For all of Digg's efforts, it has really had no luck in trying to get back to its glory days, when it dominated the social aggregation space completely.
Starting years ago with changes to limit the power their top users had, it has been one failed release after another, with version 4's release really marking the end of Digg as we had come to know it. This was also around the time they tried to bypass the submitter all together, allowing publishers to submit all their content automatically.
To top it off, just about everyone from the original Digg team, including the founder Kevin Rose, abandoned ship, moving on to other projects.
That hasn't stopped Digg from trying to save the site though.
If you visit Digg today, you are automatically redirected to Facebook, where you are asked to install the Digg Social Reader on your Facebook account.
If you select cancel or try visiting Digg again, you will end up on the site, but it appears to be redirecting you at least once every 24 hours until you install the application.
You can read more on the Digg Social Reader on their blog, but basically it is a tool that updates your Facebook timeline with the actions from Digg you designate in your options to share.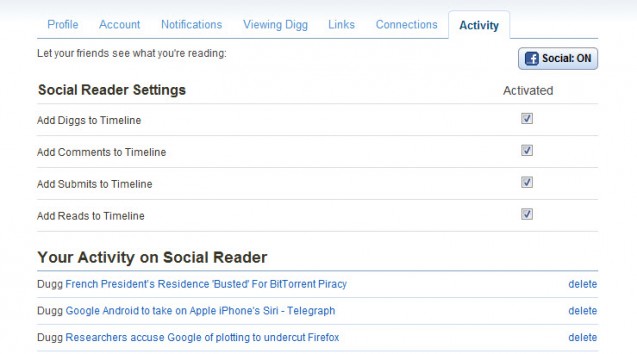 If you decide to install the Digg Social Reader, this is what the updates will look like: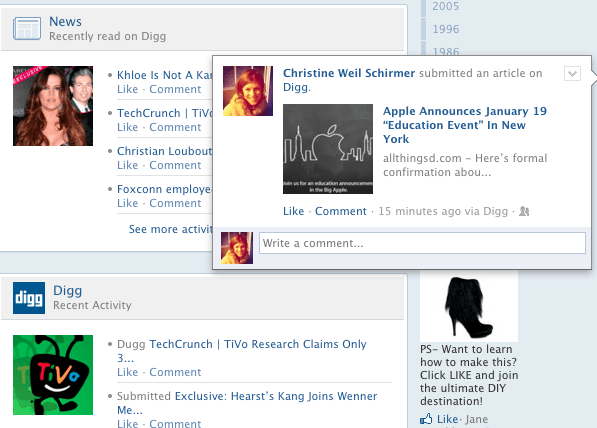 So can Facebook be the savior Digg needs to keep them relevant and profitable, or is this just another failed attempt for a company watching the social media space move on without them?
Well I can tell you they are not making any fans by forcing people to Facebook when they try to visit the site, that's for sure.