I already had a few words to say on indirect link building where you promote pages that link back to your site. The technique appeals to me due to several reasons:
it is more or less risk-free;
you are able to control the link juice you own;
it is free (but really time consuming);
it is very flexible: you can change the link patterns to your liking any time.
A few days ago Linkbuildr suggested building links with your resume (that can also be a good link power source hosted at third-party domain) and I eagerly share the tip with SEJ readers and offer a few sample sites where you can host your resume:
1. Daylo.com "connects people with skills with the people who need them".
has "all profiles" page linking to all profiles by category: that means all resumes get indexed even without your external links;
each profile can be tagged (more keywords and search opportunities).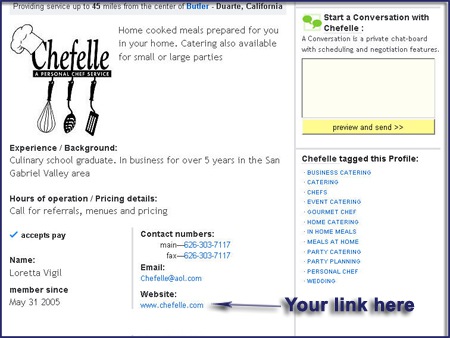 2. Emurse.com is a free resume builder with a number of great features:
has "popular resumes" and "recent resume" sections linked from the home page that also get your resume indexed without your additional efforts;
a profile is created at a separate subdomain: yourname.emurse.com;
both "resume" and "profile" pages allow for direct links;
"summary" section allows for in-text links (with any anchor text you specify).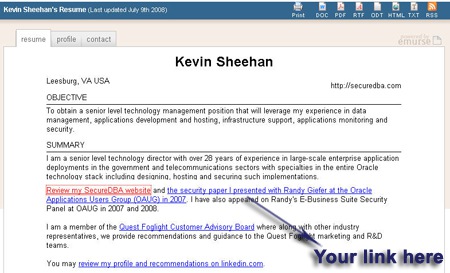 3. Jukeduke.com: apart from a few great resume building options (profile photos, availability graph) enables you to search add a direct link to your site. Profile pages are indexed due to links from the home page.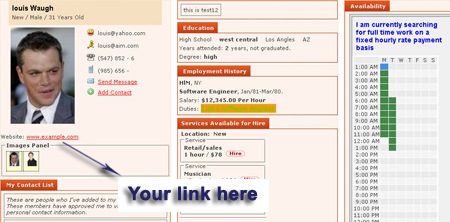 Apart from links, your well-structured resume will also help with your online reputation management and probably connect you with like-minded people and industry-related companies.