How big is big data?
It's hard to fathom the enormous size of data we are working with here, so let's start with a comparison. More data is produced every two days in 2012 than was produced entirely before 2003. In 2010, people generated 745 Exabytes of data. For those who have never heard of an Exabyte (cause I had to look it up) here you go: Exa, Peta, Tera, Giga, Mega, Kilo, byte—each being 1,024 times bigger than the previous. That is roughly 860,000,000,000,000,000,000 bytes, not to forget that a byte is 8 bits. These 860 billion-trillion bytes of data in 2010 will be significantly less than what is produced in 2011 and again in 2012.
Needless to repeat, that is Big Data. We must remember, though, that Big Data is more than just large amounts of data. Big Data is:
The 3V's of Big Data:
or as Bryan prefers to look at it:
Big
Unstructured
Real Time
How should we tackle big data?
As with any new advancement, there are three critical challenges to consider:
People
Process
Tools
Bryan Eisenberg tells us tools are not "the answer" to Big Data. Companies should invest in people and processes, not in creating IT solutions. "You are always better off investing more in the people and the process than the tools."
Bryan also says we need to avoid "Underwear Gnome Problem." This is in reference to a South Park episode where the gang go on a hunt for an underwear gnome. Their plan was to first "catch the gnome," second "do something," and third "profit." In the case of Big Data, Bryan doesn't want us to think:
Phase One: Collect Data
Phase Two: ???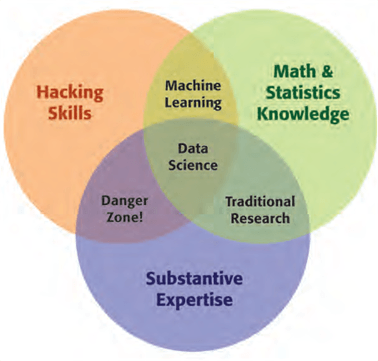 Phase Three: Insight! Results! Profit!
That phase two part is frankly confusing and not something an average person can just jump into and figure out. Bryan informs us that we will probably need a data scientist to be able to navigate Big Data to produce anything useful.
What can big data software do so far?
Let's start by looking at Amazon, the original Big Data moneyball success. Amazon shows a great ability to react in real time just by looking at the day Michael Jackson passed away. Two hours after the news, they had completely reconfigured their music section.
Amazon pioneered A/B testing in 1997. In 2001, they implemented a software to track its costs for each shipped product. They have been using IP data to track your rough location for years, which allows them to auto-calculate their "Want it delivered by "DAY" order in the next X hours and X minutes." Need I mention; related items, customers who bought this also bought, frequently bought together deals. All of this is Big Data processing to provide a better service.
What you want to know is, can Big Data help you provide an equal or better service than Amazon? Let's see what Bryan found for us:
BloomReach is a tool that auto-generates tailored, long-tail keyword category pages based on the customers search intent. You can use it to create the categories/channels for your produces, as well as making orphaned pages specific to the searcher's query.
2) Runa.com
Runa is a tool that provides automated real-time offers. You tell it about your product range and what kind of offers your company is willing to make, e.g. product A can have up to 20 percent discount or free delivery, not both, etc. Runa then dynamically changes pricing of your products to compete directly with Amazon on a local basis and obtain a competitive edge. If they offer free shipping, you do. If Amazon is offering a discount, you offer more (to the previously set limit). Runa will create multiple types of offers and customize each to the user's search intent.
The Proof of Runa's worth is in the data:
Tests have shown that site-wide offers give up 10 percent and see an 8 percent increase in sales. Compare that to Runa giving up 3 percent and see a 19 percent increase in sales.
RichRelevance improves customer engagement by recommending related products to consumers who are using the most relevant products to the consumer search intent. This essentially provides the related products. Customers who bought this also bought and frequently bought together packages that Amazon is known for.
BazaarVoice provides a product review service that is amplified using social media to increase its impact. It allows customers the opportunity to create and share stories, questions, answers, rating, and reviews about brands and their products on client websites. The content is then syndicated across the Internet and through channels to reach shoppers around the world. This will provide the star rating system and product reviews that have elevated Amazon to success.
5) Monetate
Monetate allows you to customize adverts, pictures offers, and more about your website based on where the browser is. For example, someone in Dallas may be shown sun-visors and tank tops, while the visitor from San Francisco sees windbreakers and jackets.
These five tools allow you to duplicate what Amazon is doing, from the categories to the rating, related products, free shipping options, dynamic pricing, and product combination. Performance implication with all five is almost non-existent and will not result in a performance hit. Again, it is not about training your IT department; there are tools available to achieve what you want.
7 Steps to Big Data Success
Don't get caught up in the hype and jargon.
Identify the questions and problems you need to solve.
Map valuable data inside and outside your organization.
Prepare your organization to see the new landscape.
Share case studies of other successful users.
Look for updates around automation and "black box."
Always remain open to experimentation.
The list has become the data. The money is no longer in the list. The money is in the data!
Learn more about Bryan at www.BryanEisenberg.com.