Branding is the best way to promote a website, company or organization online to win in its online market competition. The power brand alone can drive long term benefits to achieve your goals online. Brand can also develop trust, visibility, relationship and reputation which are all important keys to succeed in online marketing.
Developing your online brand could be time consuming since it requires dedication and consistency of providing useful information to help your target audience get the best information that they need. So to jump start your way through branding, below are must have or to dos that you should implement off site
Branded Channels (Be everywhere)
To have an effective and success branding campaign, there are several websites that you should always visit most of the time to maintain, manage and use to communicate to your target audience. By reaching out to your audience in different channels can have a tremendous impact to your target audience especially if your pages are well received by its audience.
Video Branding
Video marketing is one of the best ways to encourage people to visit, buy or support your branded page on video sites specifically, Youtube. It's also an easy way to reach your audience through video presentation that you as the owner or your staff members made to promote your website or product. Watch this video here.

Since Youtube has over a billon of registered users, the potential of your videos to have hundreds or thousands of unique views is really high, same goes with earning links to your videos by your viewers.

So video branding is essential even if your product or services is about blades, appliances or office supplies. It's just a matter of how you do it to make your audience see something new and unique as you apply the same in content writing.
This could also help you develop and strengthen your online brand reputation on that space, especially if your videos get the attention your target audience. If this happens, even the most influencer people in your industry will not be able to ignore your presence and will probably will give you a tweet or email about your success combined branding and video marketing campaign.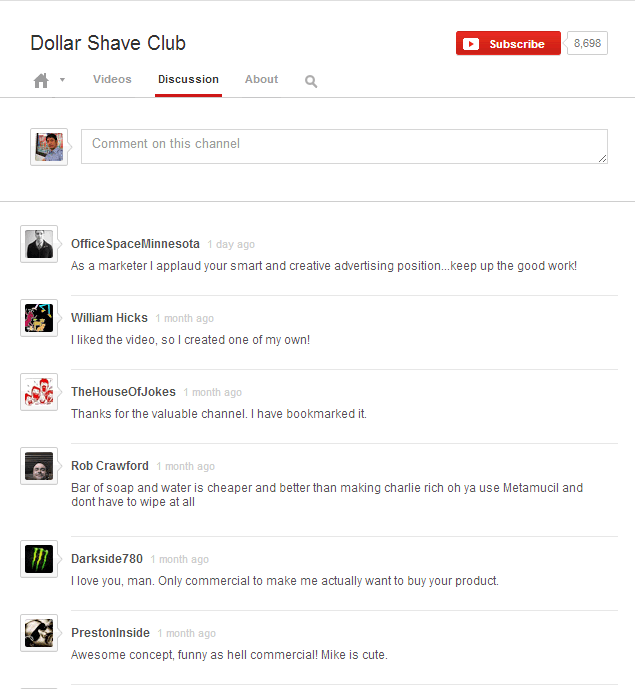 How to do this?
■ Do what you usually see in movies – be creative, funny, unique yet meaningful in its own way.
■ Make it short but direct to the point – Limit your video into two min presentation but ensure that you mention what needs to be mentioned (about the company, products and services).
Slide Presentation
Another type of expanding your branding presence online is to have your very own presentation where your audience can view and download your presentation for their future reference. Also, to promote your idea, guidelines and tutorials that could help them out with something.
The approach you should apply on slide presentation to expand your brand visibility is quite different to video marketing. Since the competition in slide presentation is a little bit of promotion and killer presentation, it is important that you should reach out to linkers as well that would use your presentation as reference for their future publications.
If you are able to reach out to influencers, authority writers who will use your presentation, then you will not only build links to your slide but also, you will increase your visitors and will gain trust from known influencers in your space.
How to do this?
■ Be creative when making slides – Provide something that will catch the eye and attention of your target audience.
■ Reach out to linkers – Connect with the people who mostly write about the same topic that you created on slideshare and communicate with them through different mediums (email, twitter, social sites) and ask if they can embed your slide into their future publications.
The power of Social Branding – (Facebook, Google Plus, Twitter, LinkedIn, Pinterest)
Social engagement is the best and efficient way to develop your online branding campaign in front of billions of social media users. Since those four powerful social media sites have billions and millions of registered users who actively utilize in their daily lives, it's important to take advantage of the opportunity to power up your social brand presence.
Having your company or website name as your brand-page name on social media websites will make it easier to determine for your target audience which are actually yours and are actively maintained. Since some fake pages might appear and throw out some negative words about your brand.
Facebook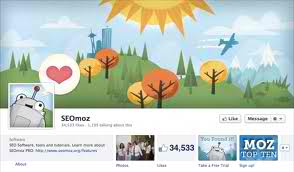 Twitter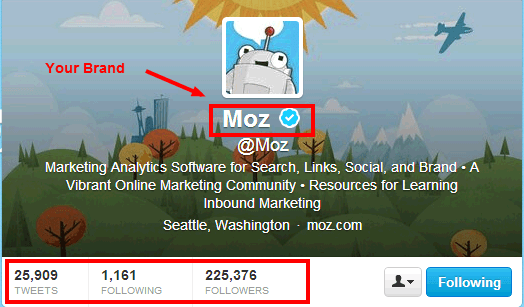 Google Plus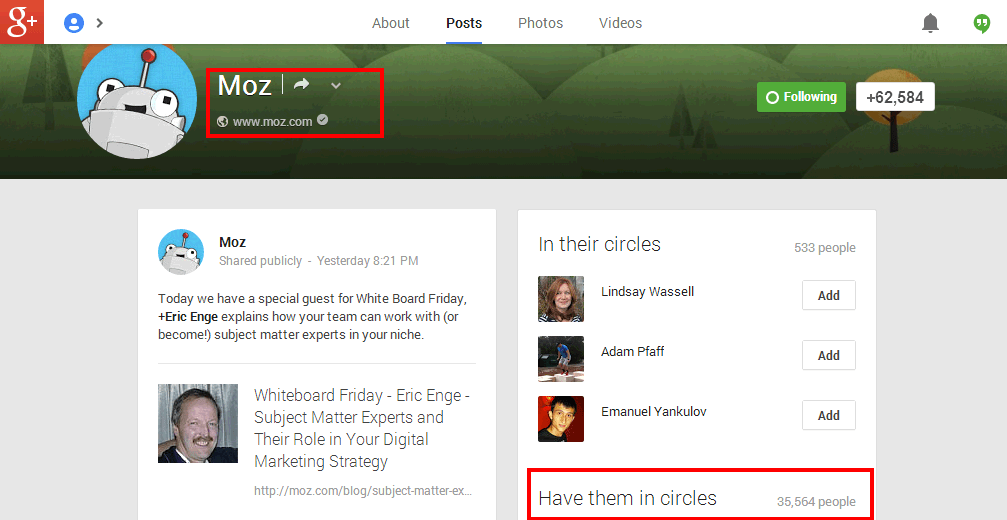 Imagine the relationship of above strong social engagement of branded pages to its audience. Each social page has over 20k likes, each post is well received and there is actually going on in the community. So if this method is applied to your corporate website, organization pages or commercial website then, this would not only bring traffic to your website but this will expose your brand to many and different communities in those social media sites.
Opportunities and advantages of social media sites
■ The big four (Facebook, Twitter, Google+ and LinkedIn) offers free exposure to your target. You just have to do it right by finding real people, participating in active groups and communicate with each member to enhance your social connections.
■ Increasing your potential visitors from different social media channels.
■ Strengthening and developing your social brand reputation.
Regular content distribution
Tactical content distribution is the best way to send in high quality links to a website. In fact, this is also the most essential key to standout in any online competition concerning digital marketing. By consistently providing user targeted content to websites that are well received and ranking in high traffic search volume keyword is a good approach.
Being seen regularly on high traffic websites in your space will not only develop your brand's presence online but this will also develop trust factor (between the author and readers) which can potentially attract more social shares, mentions and potential customers. See the benefits of blogging for links and visitors here on SEW
This will also enhance your visibility online especially if you actively contribute on several websites where your target audience always come, it would be much easier for you to connect with your audience, develop your brand presence and eventually, convert them to be your future linkers of their future publications.
Discussion Links
Knowledge sharing in active group discussions can be quite easier to drive traffic to your website. Especially if you use your website as reference to participate to any discussions related to your website industry or topic. There are several ways to establish your brand presence online through different channels such as: Forums, Comments, Q/A sites.
Forum and Comment discussions
Giving useful information to an active community is an only ticket for a website to gain trust, exposure and brand presence in a particular channel. Since you are helping an active community learn something new or discover something new related to their discussions, it would be easier for you to develop trust factor which can have a long term relationship and benefit each other in some ways such as:
■ Developing and enhancing your Brand's visibility in a strong user engagement community discussion.
■ Developing your reputation and trust factor in active and well visited discussion sites.
Comment discussion and or comment marketing is not considered spam but it depends on how you use it. For extensive walkthrough in comment marketing, visit Rand's whiteboard Friday to learn more and this post as well about comment marketing
Q/A links
Question and answers like Yahoo Answers and Quora are one of the effective ways to drive quality traffic to a website. Since people from Q/A sites are mostly looking information with supported reference such as a link of a website to visit to, it would be quite easier to market your products and services to related questions in Q/A sites.
It is just really important to really contribute useful information related to your website so that people will not think you are only contributing your answer for the purpose of link.
Conclusion
Being able to be seen everywhere and promoting your brand everywhere is the best way to establish your brand's presence online and at the same time, gain reputation, trust and credibility to your brand that will convert to more prospect clients in the long run.