Managing a startup is hard, and funding it can be even harder. Despite these challenges, there are a surprising number of startups that rake in enough cash to get off the ground without ever turning to venture capitalists or angel investors for seed funding and startup capital. In fact, only about 3% of investor capital goes toward businesses in the startup phase.
When you consider that over 500,000 new businesses are launched every month, you'll see that only a tiny number of startups get outside financial support. The rest are putting up their own capital and bootstrapping their way through launch.
The odds of getting funding as you work on launching a new business are extremely slim, so if you're completely dedicated to getting the ball rolling for your business, then you'll need some careful strategizing and financial management skills. Bootstrapping a startup isn't easy, but what's more rewarding than knowing you launched and grew your business out of your own pocket, with few resources to start with aside from your own skills and sheer determination?
Not to mention the satisfaction of retaining 100% of your equity.
In this article, I'll cover ten ways you can simplify the road to launching while bootstrapping a startup.
1.
Set a Limit on Expenses
When you're building a business, it's easy to fall into a habit of making small purchases intended to help your business. I refer to this as "little thinging" your business into financial ruin before it can even get started. It starts with chump change subscriptions for SaaS products that continue to stack up, as well as other apps, software, and hardware. It eventually spirals out of control to the point where you're overextending yourself on unnecessary expenses.
When you're bootstrapping your business, you need to focus primarily on function over form. Aesthetically pleasing things and catchy applications be damned: these don't always provide the best value for your startup, and they're not immediately necessary to your success.
Focusing on function will help you eliminate unnecessary expenses from your budget. For instance, your office chair just has to keep your butt off the floor. It doesn't need to look luxurious or feel like a throne of comfort built for back pain-afflicted royalty.
2. Don't Hire or Outsource if You Can Manage It
There are productivity gurus who will raise their pitchforks over this, but I'm a firm believer that you should put off hiring or outsourcing as long as possible with your startup. If you have the skill and ability to handle a project without it seriously impeding the progression of your startup, then you should handle it on your own.
There will come a point when you need more hands on deck, and you'll be able to recognize when that time has come. But early on, that's just not the case. You don't need extra payroll expenses when you're trying to launch with little to no cash flow to even pay yourself.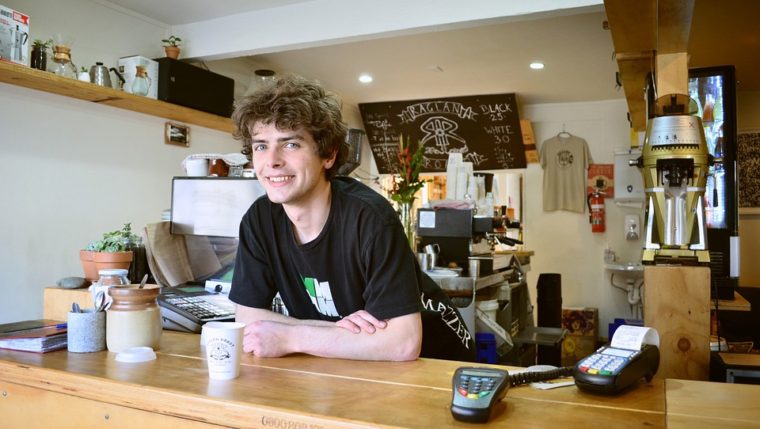 3. Cash Flow is Important, But Profit is Not
Unless you manage a trade agreement through negotiation, every single bill and invoice you have will need to be paid with cash, not with theories or ideas. If anyone around you is adamant that "profit is the key to survival," then you should ignore them.
In reality, cash flow is the key to survival. You're probably not going to see consistent profits for quite some time. I'm not talking about "ramen profitable," where your cash flow barely covers your living expenses and you're eating packaged soup to get by. I mean real, consistent, far-out-of-the-red profit.
There's a reason most investors won't come onboard until after a business model demonstrates its profit potential.
Early on, cash flow is critical as you launch your business, and that's what you should focus on. Structure your business model on generating revenue quickly and aim for the quick wins. Go after short sales cycles, short payment terms, volume payments with discounts, and recurring revenue models.
Cash flow can be a make-or-break issue for bootstrapped startups, because your reserves are limited and it won't be long before you max out, unless consistent cash is coming through the door.
4. Set Goals by Bottom-Up Forecasting
A lot of hopeful entrepreneurs and startup founders can be heard forecasting from the top-down. You know it when you hear it.
"If just 1% of these niche store owners pick up our product, that will put us into 3,500 stores."
On the flipside, there's the bottom-up forecast.
"We can add 25 new retail partners a month that each order X amount of product."
Top-down financial forecasting can reduce variability, but in many cases, it leads to unrealistic scenarios. You can't really make it happen or control it. Bottom-up forecasting is a more realistic method for setting your goals.
5. Done is Better Than Perfect
I can't stress the importance of getting a product out the door first and testing it later. I've seen countless instances where a founder pours their heart and soul into perfecting something, only to have the product fail, they run out of money, or it never fits what the audience wants.
Get your product to a level of "good enough" and launch it. Get that food out to the customer and get feedback. After that, you can make tweaks and improvements based on what your customers actually want.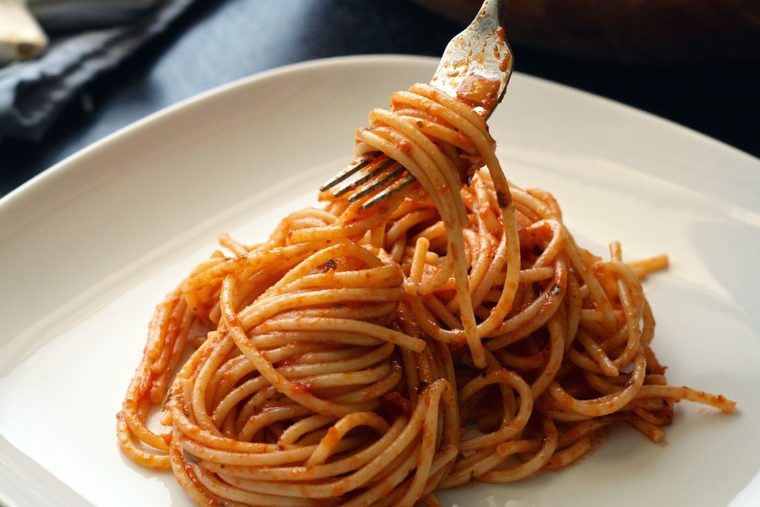 6. Don't Waste Money on Top Talent
When you're bootstrapping, a startup is no place for top talent. Top talent is highly overrated. Instead, you should try to hire ambitious young people who are less experienced, inexpensive, hungry to learn, and fully prepared to break themselves while making your startup a success.
7. Don't Sacrifice Margins
Distributors and retailers might help you reach a larger market, but only at the loss of your margins. E-commerce exists for a reason: to reduce the number of hands between you and your customers to absolute zero. Launch, sell online, minimize cart abandonment, reap the greatest margins, and keep that cash in your business until you can really afford to expand.
8. Control Marketing Spends – Lean on Brand Advocates
Creative marketing can generate amazing buzz around your launch, but you don't need to spend insane amounts of money on your marketing budget to make this happen. Build your startup as a service-centric business first and focus on delighting customers.
Your early customers will be immensely loyal to you because people love new startups and new technologies, especially when they're the first ones to partake in them. Find ways to leverage those brand ambassadors to build buzz for a wider audience instead of relying on expensive advertising campaigns.
Referral programs and kickbacks are the greatest lures, but producing and sharing awesome content is also effective, as your fans will spread the word for you. You can even leverage user-generated content like testimonials, reviews, images, and videos to make those customers part of your brand's story.
Above all else, don't sink a ton of money into your website. You don't need it. Get something simple online that focuses on your message and your value proposition.
[pullquote]Remember: Done is better than perfect.[/pullquote]
You can always add features, aesthetics, and custom functions after you launch. Otherwise, you risk sinking thousands into a website and blowing your marketing budget on something that, by itself, won't bring you a lick of revenue except by happy chance.
9. Take Advantage of Sweat Equity
Credit is hard to get, and with no investors popping up, you might want to reconsider what an investment means. This can be an opportunity to bring on amazing talent or someone who can power you through launch and is willing to take the long-term benefit of equity in your business rather than the short-term benefit of cash in their pocket.
10. Buying Cheap Doesn't Always Save You Money
While it's important to limit your spending with office expenses and hardware, you never want to make a purchase based solely on the price. Don't go straight for the cheapest thing. In many cases, you could wind up spending more when cheap products, components, or hardware break and constantly need to be replaced. Find the right mix of quality versus cost when buying items for your business.
Did you successfully launch your business by bootstrapping? Share your tips and stories with me in the comments below.
Image Credits
Featured Image: © AndreyPopov/Depositphotos
In-post Photo #1: TheDigitalWay/Pixabay.com
In-post Photo #2: haydenweal/Pixabay.com
In-post Photo #3: ponce_photography/Pixabay.com