You've committed yourself to blogging on a consistent basis. The copy is readable, informative, and rich with important keywords. You are writing all of the right stuff for your blog, so why isn't it ranking better?
Great SEO isn't just about giving the search bots enough keyword rich text to crawl. Is the design of your blog helping or hindering other important ranking factors?
Check out this infographic for 15 blog design factors that can take your blog's SEO from good to KILLER!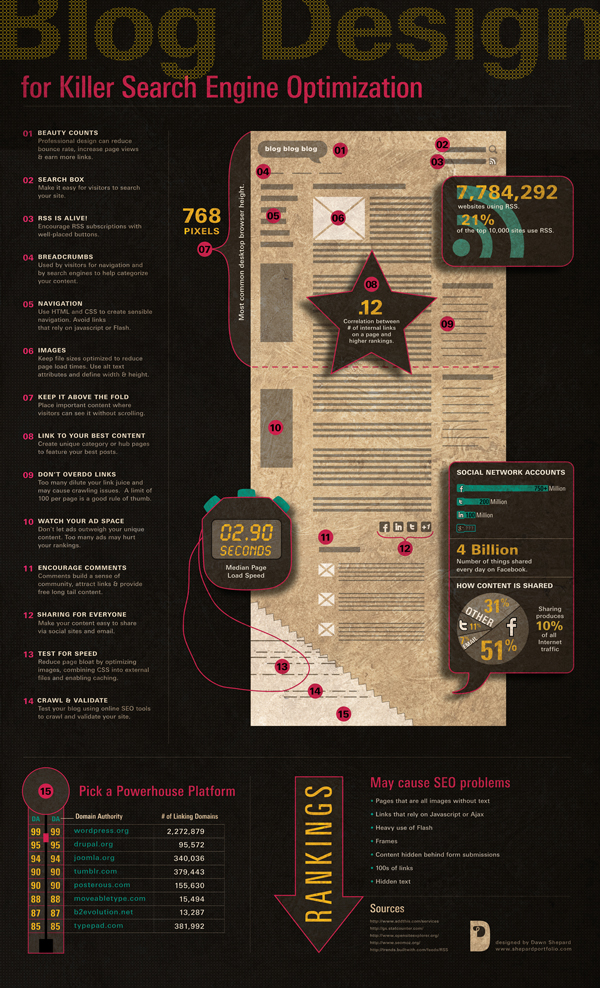 Designed by Shepard Infographics for
SEOmoz