Bing has arguably done something better than releasing its own messaging service. The company has released an extension for a messaging service which millions of people already use.
Bing now has an extension for Apple's iMessage — and when you think about it, that's a really smart move.
Instead of trying to force people to break out of their regular habits and use a new messaging service, which Google has been doing for years, Bing is bringing its technology to a messenger people have already grown accustomed to.
With the introduction of this extension, Bing's search engine is now more readily available to iPhone and iPad users. Another reason why this is a smart move is because only one party in the conversation needs to have the extension installed.
That means you can use Bing's iMessage extension whether or not your contacts are also using it. This is both convenient for users, and good for Bing since it may prompt others to use the extension as well.
With all of that being said, let's take a look at what it can do.
Bing iMessage Extension Features
Truth be told, Bing's iMessage extension is fairly limited in what it can do compared to Google Allo. It doesn't have all the bells and whistles, such as the AI powered Google Assistant, but as a search and sharing tool it gets the job done.
"With the introduction of the Bing iMessage Extension, people can express themselves with GIFs, search and easily share places, movies, and more from the web, without leaving the conversation."
After tapping on the app extension button and selecting the Bing extension, there's a swipe-able carousel of categories you can scroll through to find what you need.
Here's an example Bing provides of how it can be used to share restaurant suggestions to a group of friends: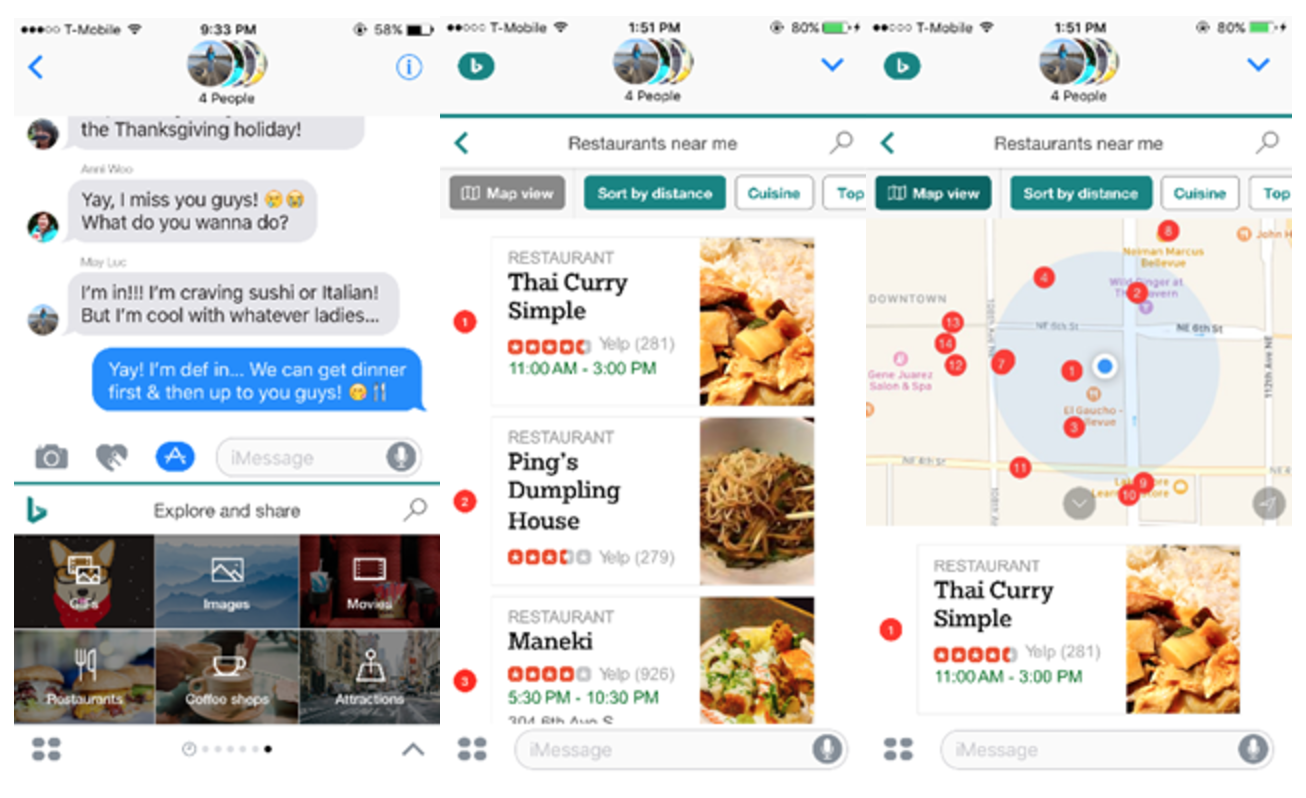 To start using the extension, simply enable it through iMessage after downloading the Bing app from the App Store.