Bing Ads has expanded its support for language targeting with the ability to target multiple languages at the campaign level.
Previously, Bing Ads only supported language targeting at the ad group level.
Ad-group-level targeting is still supported, however, so advertisers can use a combination of both targeting options if they need to.
In addition to expanding the global reach of a campaign, expanded support for language targeting allows for a more seamless import/export process.
The formerly limited support for language targeting caused differences in structure between advertisers' Google Ads campaigns and Bing Ads campaigns.
Now the differences in structure have been resolved.
Bing emphasizes the following benefits of multiple language targeting:
Greater reach: Gain ad impressions on more queries and increase a campaign's reach.
Improved customer experience: Serving ads in more languages can improve ad quality and customer satisfaction.
More flexibility: The ability to update language targeting settings at any time, even after the campaigns are active.
Easier import across platforms: Campaigns are easier to import from Google Ads. Bing Ads will import all the supported languages for the campaigns and set the ad group language to use the campaign settings.
Advertisers can target multiple languages with existing campaigns by following the steps below:
Step 1: Setup campaigns with the desired languages by either selecting "All languages" or selecting from any of the twelve supported languages.
Step 2: Setup ad groups to "Use the campaign settings."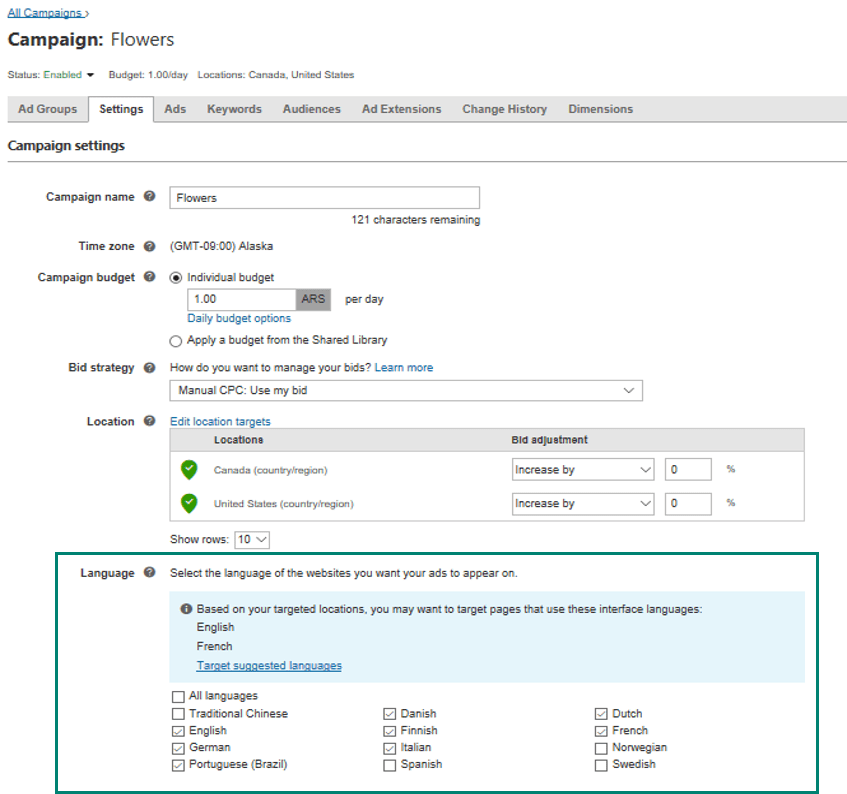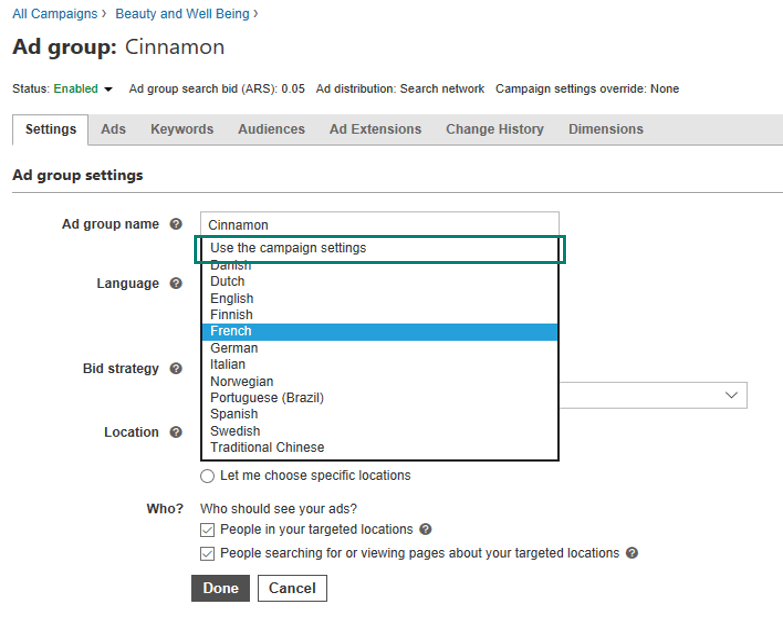 That's all it takes to target multiple languages at the campaign level.
Bulk editing can be used to target more than one campaign with additional languages.
With those settings in place, ad groups will target all the languages that were selected for the campaigns.
It may be necessary to wait a few hours before being able to set the ad groups to "Use the campaign settings. Campaign languages need to be editorially processed.