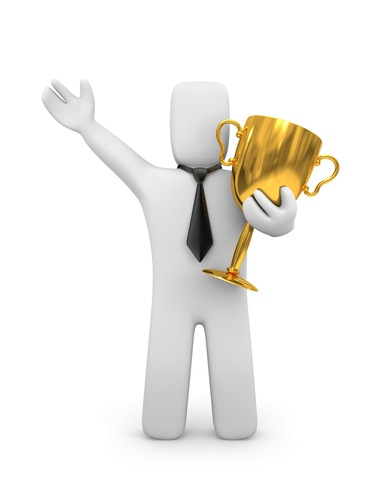 According to my unofficial poll, Dennis Yu, CEO of BlitzMetrics led the best session overall at the Online Marketing Summit at San Francisco last week.
The most critical success factor for businesses on Facebook, according to Dennis? Engagement rates.
When your best fans love you they'll be your greatest advocates, thus leveraging fans to be your unpaid advertisers.
Treat Facebook communication like a dinner party, not SEO. You wouldn't try to hardsell a product to someone you just met at a social event, so don't try it on social media.
Be sure to reward the people who praise you, particularly the influencers – a reward can range in simplicity from a note of appreciation to a free product.
Why Your Facebook Engagement Rates are Low…
Your contests might suck. For example, contests for winning an iPad will likely turn out to be short-sighted for companies that aren't directly involved with iPads. People outside of your target demographic will flock just for a chance to win and won't stick around to engage in the community.
You're operating during the wrong hours. The most active hours for Domino's Pizza are around 8pm, but the work day is typically 9-5. You need to schedule hours so you have admins working at peak times, similar to radio adverts.
You aren't interacting often enough. You should reply to social network shoutouts in the same timeframe that you would take to answer a call. You wouldn't take three days to answer your phone, so why take three days to answer a comment on your Facebook Page? The language-learning software company Rosetta Stone sets a very impressive example, utilizing their call center employees to also answer social media questions in real-time. Call staff have dedicated Facebook profiles.
Targeting Tips
Use the fan's image to target ads at their friends (friends of fan targeting)
Small business can micro target = huge advantage
Quote: "B2B is the most awesome thing on Facebook, because you can target where they work."
The Key Takeaways
Your employees are your best resources to manage your business' social networks. A good example is the midwest department store chain Gordmans, which made Facebook page admins of all their store managers. Personally, if I had a question I'd rather hear from the manager of my local store than some corporate drone far away.
Throughout the session was emphasis on high quality fans, superfans or influential fans, whichever you want to call them. The idea is to seek out the people who like and interact with your brand and test out their social influence. If it's high, you'll want to really reward them with bonus material, coupons, free goodies, whatever. If you create a mutually beneficial relationship with influential fans they will spread the love, answer questions for other members, and all around make your world a little easier, one superfan at a time.