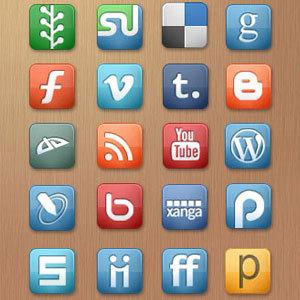 The goal of start up businesses nowadays is to include social media marketing with their promotional efforts. That's because this strategy has been proven to boost their web traffic, help them reach a wider range of audience, and leverage their brand further.
Unfortunately, not everyone is successful with incorporating social media to their marketing mix. Social media marketing requires a lot of time and money, which is the two biggest saboteurs for start ups. That's why newbies are advised to start with the basic: Knowing what you need.
Every business that wants to jump on the social media marketing pool must have the following:
Blog
It is always said that content is king in the Internet. That's because it is the part of your online marketing that could bring traffic to your business' website. If you know how to write a compelling content for the right audience and optimize it, your blog will help you establish your brand's credibility online. Furthermore, it will help you generate qualified traffic for your website, which could be converted to loyal customers.
Twitter Account
Twitter is a great way of promoting your business and sharing your content in 140 characters or less. And because you have limited characters, this micro-blogging site lets you bring out your creativity to get your message across in a short-message format.
Additionally, it is also an effective tool for marketing research. It lets you take a peek of what your competitors are doing to gain a large and active follower base, see who follows them and who they are following. That, way you can have an idea on how you can take advantage of this social media.
Facebook Pages
There are two ways on how you can promote your brand through Facebook. First, create a Facebook Page for your business. Second, create a Facebook Page for the "face" of your business—whether it's the owner or a renowned spokesperson of your brand.
What makes this social networking giant ideal for social media marketing is the fact that it now has close to one billion users. This would enable you to reach millions of your potential customers.
YouTube Account
Not every Internet users have the time to read a lengthy text. Some of them prefer to watch a video when they want to learn something on the web. That's why it will also be helpful for your social media marketing strategy to add video content.
With these social media basics, even the most budget restrained and time deprived entrepreneur can start to create an online presence that could help boost their business.
Source: Social Media Icon Set by Annanta | All Free Vectors