Authorship, hangouts, circles? What is all the buzz about and why do webmasters, SEOs, and business owners need to pay attention? The super savvy marketers at Digital Always Media know, and they have created an excellent blog series about the why's and how's of Google Plus.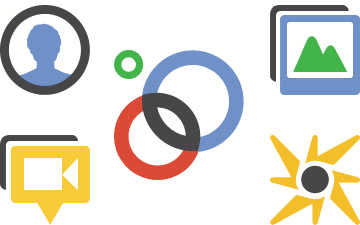 First, long-time SEO and blogger, Jim Hedger, gives us a look into the future of self-driving cars, automated grocery shopping, and how Google Plus is beginning to bring all the threads of a consumer's life together into a more comprehensive and intuitive understanding of their needs, wants, and desires.
What is Google Doing with Google Plus?
Then, Hedger highlights why it is important for search marketers to keep an eye on Google+.
The people making the freshest innovations in social thinking today have never known a world without the Internet. Naturally, they have a slightly different relationship with information than the previous generation does. Merging the mundane life-tasks with the logical precision of a personalized algorithm isn't the stuff of science fiction to younger thinkers. It's just the most practical way to self-source an age-old problem, how to avoid the drudgery of doing chores. Google is seriously working to offer a bunch of branded solutions to those sorts of problems. The future will be well coded for your convenience.
Google Plus and Search Marketers
Finally, SEO, Bria Jordan takes you step by step through the various aspects of Google+
Elements of Google Plus – Part One: Circles
Elements of Google Plus – Part Two: Explore
Elements of Google Plus – Part Three: Photos
Elements of Google Plus – Part Four: Communities
Elements of Google Plus – Part Five: Hangouts

Elements of Google Plus – Part Six: Ripples
SEJ chatted with Ms. Jordan for a few minutes about some of her tips and tricks when it comes to using G+
SEJ: What is Explore all about? Is it anything like topic hashtags on Twitter?
Bria: Explore is a tool for determining how much of the public posts to G+ that you want in your home feed. It is topical like hashtags can be. But it is also based on your habits and what you've already indicated to the network that you're interested in. It's a bit more passive than Facebook, and the slider gives users more control over how much the algorithm serves them. This to me is a much better way to discover than anything that Facebook serves.
SEJ: What do you like about G+ photos over all of the other photo sharing opportunities like Pinterest, Instagram, etc?
Bria: G+ Photos is more of an all-in-one. With Facebook, for instant, you take photos and you put them in albums. That's really about it. With Google+ you get to play with the images before sharing them. The on-board photo editing software is amazing and free. You can do far more than just filters and washes like the options Instagram gives you. I actually edit photos in G+ and then share on Facebook 🙂 It's also far easier to share photos with the right audience thanks to Circles.
SEJ: Ripples look like the coolest analytics tool ever. What's that all about?
Bria: Ripples map how content propagates through the social spheres. For example, I checked out the ripples from a Rand Fishkin article. Not only can I get a bunch of metrics on how the article was shared, but I can also get a visualization of Rand's sphere of influence and the spheres of the influencers that shared that particular article. So not only can I see how my own content propagates, but I can actually see how my competition stacks up. There are a lot of data mining opportunities here. Marketers and SEOs will be finding all kinds of ways to use this over the next few months.