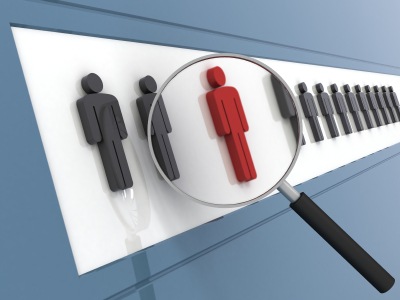 LinkedIn's How I Hire series has gotten a lot of attention as of late for illuminating what well-known executives look for during the hiring process. As you'd expect qualities like intelligence, ability to overcome adversity, being forward-looking, natural leadership skills, and not being afraid of failure consistently rank high. And while those are all great qualities in a hire, none are absolutes when it comes to hiring for a position in SEO, content marketing, or content strategy at a digital marketing agency.
The most important thing I want to know is when I sit down to interview someone is: "Would I enjoy working with you?"
It's Not About Talent. Personality Matters.
As managers and executives, we focus so much on skill that we lose sight of the fact that bad co-workers are much like mass layoffs: they wreck entire departments. We also tend to forget that access to tools has made innate ability much less of a priority for all but the most challenging fields.
A short story is in order.
After college, I spent time as a post-graduate researcher in my alma mater's cognitive psychology lab, a logical step for someone interested in getting a Ph.D. in neuropsychology. After seeing the quality of other students applying to cognitive psychology programs around the country, I fretted to my department head about my chances of being accepted at a top school.
"At this level, everyone is talented and can do the work," he said. "Ronell, when you or anyone else sits down in that chair for an interview, what I'm mainly concerned with is, 'Will I enjoy working with this student?' It's not about talent."
You're Not Being Judged Solely on Your Ability to Do the Job
This same line of thinking guides me during the hiring process.
When I sit across from an applicant, I'm not thinking about their ability to do the job they're applying for. My mind has already jumped ahead to…
Their intellectual curiosity
Their willingness to be a team player
How they handle conflict
How day-to-day interaction with them is likely to look
Their tolerance for risk
Additional roles I could see them taking on
With this in mind, your goals—as the one seeking employment—must be to ensure that (a) you don't send up any red flags and (b) make me feel comfortable that you'll represent yourself, the company, and our clients well at all times.
Excelling at a Digital Marketing Agency
Digital marketing agencies are fast-paced, dynamic workplaces, so it's not surprising that large numbers of bright, talented folks seek them out for employment, as opposed to more buttoned-up corporate offices.
While such agencies are full of energy and offer great pay and perks, this environment is not for everyone.
Before you look for an SEO, content marketing, or social media position at a full-service digital agency, consider these three points:
You likely won't be the smartest person in the room.
We all know people who are used to thinking of themselves as the smartest, the brightest, the best in their respective area. At most digital agencies, you'll be working with salesmen, editors, SEOs, CMOs, project managers, content strategists and social media managers, many of whom are recognized as the best in their respective fields.
For you to walk in the door and expect to wow anyone with your intellect would be foolhardy. I'm looking for folks who can own their areas but remain committed to helping the company and its clients meet their objectives.
That means checking your ego at the door. I don't care how bright you are or how good you are at your job – if your attitude or behavior runs counter to being a part of a creative, cohesive, close-knit department, it's unlikely you'll be hired.
If being a part of a dynamic environment doesn't suit you, save yourself the trouble.
Some of the best advice I ever received regarding hiring came from a friend who is the CEO of a billion-dollar company: "During the interview process, I'm basically trying to convince you not to take the job. If I can do that, I know you weren't a good fit anyway," he said.
I employ the same tactics. During interviews I'm transparent, sharing minute details of what being on the content team looks like. One minute you might be working on blog strategy. The next minute you might be in a meeting with a prospect. By the end of the day you could have been pulled in eight different directions, none of which you expected when you got to the office.
I want you to get a clear sense of what the day-to-day work looks like and I want to scare you off if you expect your work to strictly adhere to a job description. It will not.

It's not just about the job.
A typical day at a digital marketing agency? No such thing exists. An SEO or content strategist might never do the exact same thing for two consecutive days.
If you've made it to the interview process your ability to do the job is not in question. I feel good about that. During the interview, I'm working to assess whether or not you could grow the role and add value beyond what you were hired for. You might be applying for a social content position, but I'm grading you on how easily you could move between, say, SEO and strategy, or how suited you'd be to sit in on business development meetings.
The job won't change no matter who is hired to fill the position. I'm looking for folks who'll dive in, get the job done and are willing to take on roles beyond what they were hired for.
Working at a full-service digital agency is exciting, fun, and challenging, but only the inspired, bright, and adventurous need apply. Because there is currently so much interest in the digital space, I am using this post as a kick-off to a four-part series, where I'll highlight how to set yourself apart during the interview, what a typical day looks like, and what personality types are the best fit for jobs in this field.