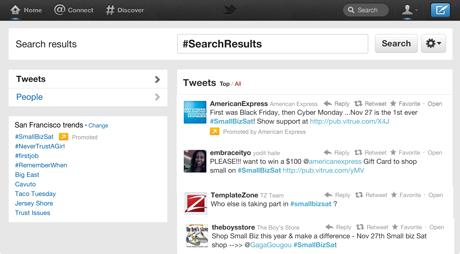 If you're just new to Twitter marketing, one of the best things to do is look for examples. Of course, there's no better way than to look after your colleagues or competitors. If not all, you can always find a similar business or blogger that is taking advantage of the micro-blogging site.
Good thing, there are now easy ways on how you can research the competition on Twitter.
Follow Your Competitors
The first thing that you need to do is to follow your competitor and monitor what they do on Twitter. The good thing about it is that you don't need to follow them directly. Instead, you can create a private list on your account, and then add all of their accounts, as well their employees that are also on Twitter. In turn, this will give you a stream of information on how they handle their strategy.
Check their @Replies
Searching for your competitors' @username will also give you a look on what other people are saying about them. That way, you will know what their followers are looking for, what questions they frequently ask, as well as their complaints.
In case you see that your competitors don't respond to majority of their @replies, it will be ideal if you can share what you know with them. Just avoid replying with a blunt marketing pitch. Instead, offer help or suggestion, and then let them decide whether they follow it or not.
Know Their Followers
It would also be helpful if you analyze your competitors' followers. You can do this by signing up to third-party Twitter applications that offer such services. Knowing who their followers are will give you an insight on how active their community is, and who among their fans are the most influential. This will also give you an idea on who your target audience are, which you should also start creating genuine relationship with.
Monitor How They Integrate Other Social Media
Other than Twitter, businesses use other social media and integrate it with their micro-blogging campaign. Check out what other networking sites are they using. If your competitors have customized background, it is most likely posted on their profile. Other than that, see how they use and integrate it with their Twitter account.
When researching about your colleagues and competitors on Twitter, always to remember to look for good example. Once you've found them, follow them and analyze their marketing strategy. That way, you can create a good Twitter marketing strategy for your business.