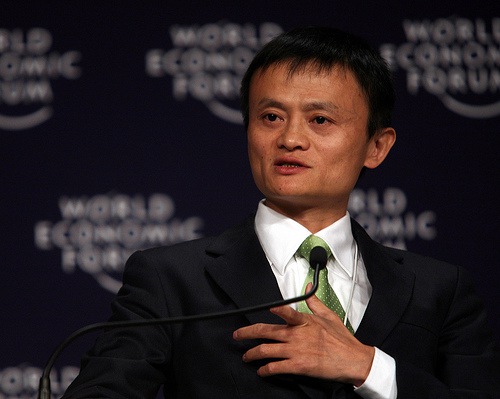 Last week at Stanford University, Alibaba Group Chairman Jack Ma indicated that he is very interested in purchasing Yahoo. He said the following:
"We are very interested in Yahoo because our Alibaba Group is so important to Yahoo, and Yahoo is also very important to us. There are so many people who are interested in that, and we are also talking to them."
In 2005, Yahoo purchased a 40% stake in the Alibaba Group, which is now China's biggest e-commerce company, for $1 billion. Yahoo's stake in Alibaba, which is currently worth $32 billion, is valued at approximately $12 billion. Ma has repeatedly attempted to pressure Yahoo's board to sell him Yahoo's stake in Alibaba and has been denied each time. Since he has been unable to repurchase Yahoo's stake in Alibaba, Ma is now exploring the potential of purchasing Yahoo with the help of some partners.
According to recent reports, Alibaba Group Holding Ltd., the private-equity firm Silver Lake, and Russia's Digital Sky Technologies are contemplating placing a joint bid for Yahoo. Although a bid has not yet been presented, the group has informed Yahoo that a potential offer is being weighed.
If the joint-venture group does decide to present an offer, Yahoo officials have not decided whether they want to sell the company. However, Yahoo has stated it will entertain offers and has agreed to provide the potential buyers with financial information. Even if the parties can reach a mutually acceptable deal, there is a high likelihood of regulatory opposition due to the foreign ownership of a company that plays an important role in communications.
The Yahoo stock, which closed yesterday at $14.46, has a market capitalization of $18.26 billion. Yahoo is currently the number one web portal in the U.S., a large provider of email services, and powers the third largest search engine in the country.
[Sources Include: Bloomberg, CNET, & SFGate; Photo Credit: World Economic Forum]