We all know it's not worth our time to build sub-par links anymore. It's time to get innovative with our link building tactics. We previously shared a few lesser-known link building techniques and post panda/penguin era link acquisition strategies here, but we are of the opinion that you can't have too many.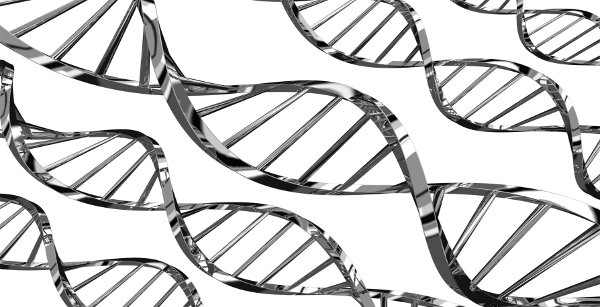 So, here are a few more techniques that will help you push the envelope and approach link building with the mindset of a serious marketer:
1. Coin a Phrase and Set Up Alerts
The idea behind this strategy is to invent a new buzzword, try and get it to catch on, and then capture links as a result. Since not everybody who uses the phrase is going to send a link your way, you can set up Google Alerts to capture mentions of the phrase. If it's clear front context that they're talking about the buzzword you coined, this can be a great opportunity to build a link.
Now, if your site doesn't quite have the exposure to get a buzzword out there, this might seem like a pointless exercise in futility. However, all it takes is $50 to get your article in front of 1,000 people on StumbleUpon.
If your campaign is targeted toward the right people, and the phrase is catchy enough, this could well be enough to start getting the phrase in use by many in the online community.
2. Produce a Resource and Set Up Alerts
Similarly, you can put together a video, white paper, or infographic, set up Google Alerts on the topic, and start contacting people. Any time a question about the topic comes up online, this is an opportunity to answer their question with a link to your resource. This is a great option because the answer is completely on-topic.
If you use this tactic, be sure to be as helpful as possible. The resource itself should be tremendously helpful, of course, but if it doesn't answer every aspect of the question, make sure you address those directly in your comments, emails, etc. Don't make it feel like a sales pitch, offer a genuinely useful answer.
3. Update Somebody Else's Content
You know those pieces of content that seem to just keep on giving? This is the content that you want to keep investing in with updates, corrections, etc. to keep it relevant. It's common practice to revisit your best content, keep promoting it, and keep improving it.
But fixing up your old content can be also be a chore, and that's where you come in. Instead of submitting a guest post, why not contact a blogger with an interesting fact or update that will help keep one of their top posts fresh and interesting?
Try doing a search for some of the more broad terms related to your keywords, and visiting some of the blog posts you come across. Focus on the ones that already seem to have massive appeal. Read through, and catch yourself if you start thinking this reminds me of…
As soon as that happens, get in touch and let them in a surprising piece of information that's relevant to the article. This can be a great opportunity to earn a link.
4. Customize a Widget
You might not be a coding master with the ability to put together a master widget that everybody's going to want to download. However, odds are pretty good you have the coding or design skills necessary to customize a widget so that it fits a site's branding and appearance.
Try seeking out blogs in your niche, or peripheral niches, that use widgets you recognize. Give the widget a tweak so that it fits the site better, place a link, and offer the new take on the widget to the blogger. This is especially powerful for popular blogging topics that aren't centered around the tech industry.
That said, be ethical, and make sure the blogger is aware of the link back to your site. There's no reason to hide this. As long as you understand how to work with people amicably it shouldn't be a problem.
5. Buy Display Ads
Carson Ward from Distilled recently ran an experiment where the purchased ads as a method of building links. He discovered that, by far, the most effective ads were display ads. (AdWords ads, on the other hand, were the worst.)
With display ads, it's possible to target sites where bloggers and site owners are most likely to lurk. This way, you can put your site in front of the audience that has the most impact on links and online influence. You only need to pay when the visitors actually click on the ads, and each visit from this type of visitor is much more likely to result in a link than a visit from the search engines.
Many SEOs are averse to spending money on ads because they generally only produce short term benefits, but if you can use ads to build links this objection doesn't make sense anymore. The only question you should be asking is whether your time is better invested in paying for ads or outreach (or some combination of both).
6. Work with Experts
There's no reason to produce content in a vacuum. In fact, most of the best content is the result of collaboration. Involve experts in the creation, fact-checking, and refinement of your content before it goes live. The more experts you work with, the more opportunities you have for additional links.
Don't try to scale this too much. The more people you try to involve, the less commitment you can get from each of them, especially if you are automating your outreach. Instead, customize your outreach emails and be clear about why you are contacting them. Don't ask for too much from them, and make it clear that they will be getting something out of the exchange as well.
7. Get In Business Directories
Most "link" directories are useless (though exceptions like DMOZ and AllTop are worth your time). However, getting added to relevant business directories is certainly a worthwhile effort, since these links are from reputable organizations and are a good sign of trust. These kinds of links can come from:
The Better Business Bureau
The Chamber of Commerce
Your local library
Other relevant city and state government resources
Accrediting organizations
Business memberships
Focus on links from reputable business lists that people actually use and care about. Avoid directories that exist simply to provide links for search engine authority, since these are the least likely to offer any real search engine authority.
Can you think of additional alternatives? If you can, pass them along, and if you liked this, be sure to pass it along as well.
Photo credits: Chromosome Linkages – courtesy © Guido Vrola – Fotolia.com