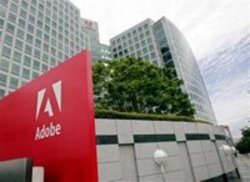 Early this morning, Adobe announced that it has entered an agreement to purchase Efficient Frontier, which will become part of Adobe's Digital Marketing Suite. Efficient Frontier is a leader in social, search, and display marketing that utilizes multi-channel optimization to help clients maximize advertising budgets. The multi-channel optimization process utilized by Efficient Frontier leverages extensive analytics, a customized algorithmic process, and past data to help marketers predict the digital channels that will provide maximum ROI. Efficient Frontier, which has marquis clients such as Discover, Travelodge, and Match.com, manages over $1 billion in annual marketing spending on behalf of its clients.
Brad Rencher, the senior vice president and general manager of Adobe's Digital Marketing Business, said the following regarding the acquisition:
"With the explosion in global Internet advertising, our customers need to know where, when and how to spend their digital marketing dollars to get the greatest return. The addition of Efficient Frontier will give our Digital Marketing Suite customers a leading platform for turning ad spend into business impact."
Although Efficient Frontier manages search and display advertising as well, they are best known for an advertising management platform that helps digital marketers deliver strong Facebook campaigns. The platform and tool suite simplifies the creation of Facebook campaigns, optimizes the campaigns through simulation and predictive analysis, and offers the marketer in-depth reporting with cross-channel attribution. This acquisition will enable Adobe to offer clients social ad buying capabilities for Facebook and add multi-channel campaign forecasting and reporting.
Adobe expects the acquisition of Efficient Frontier to be complete prior to the end of February, 2012. In a statement to the press, Adobe said their previous financial projections did not include the potential financial impact of this deal. This is the seventh acquisition announced by Adobe this year.
Efficient Frontier, which is a leader in multi-channel ad buying and optimization, is privately held and financial details of the agreement remain undisclosed at this time.
[Sources Include: Adobe Press Release & Efficient Frontier]