Gary Henderson is the Founder and CEO of Interactivity Marketing. He has spent the last 11 years managing digital marketing in various capacities. He has worked with large brands such as Ford Motor Company, AT&T, and many major hotel chains. He has also done work for celebrities such as Christina Aguilera, Jeff Foxworthy, and Carrot Top.
This spring Interactivity is gathering great minds from all over the Internet Marketing industry for the Interactivity Digital Marketing Conference. The event was designed with the intention of moving the entire digital marketing industry forward by featuring mind-blowing speakers, expert panel discussions, and once in a lifetime networking opportunities.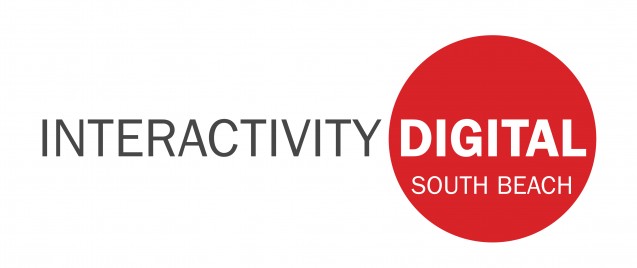 Gary graciously offered to give Search Engine Journal a peek at what's in store.
SEJ: Why did you choose to create this conference?
GH: Interactivity Digital was first thought of in 2011. We started hardcore planning in January of 2012 because we saw a fundamental need in the industry. There are a lot of large conferences that are intimidating and you get lost in the shuffle. You are choosing your track and seeing new faces in every room.
There are also small events that are very niche focused. While niche events are great we feel that in 2013 and beyond the lines will become very blurred between Social, Search, Paid, Conversion Rate Optimization, Email Marketing, and other Digital Marketing tasks.
Our predictions for the future is clients will stop hiring a search agency and they will hire a digital strategy marketing and agency. We wanted to create an event that focused on digital marketing and strategy. An event that focuses on networking and relationships. An event where our audience will learn more than they ever could be reading online. The Interactivity Digital stage is set to make it the top digital marketing conference of 2013 and we will continue to be a pioneer for years to come.
SEJ: What will be different about this conference?
GH: We created Interactivity Digital to be an exclusive and intimate event that would allow speakers and attendees to network and exchange ideas to promote a better understanding of digital marketing as a whole. Our conference is different because we have hand selected all-star speakers to address the topics that attendees need to understand to take their skills to the next level. To see a lineup of speakers with this type of experience, one would have to attend Pubcon, SMX, or a larger marketing conference.
Due to the nature of the large conferences (multiple tracks or sessions), it's difficult to make the rounds to see all of the speakers. We avoided that issue by offering just one track of presentations with many different focuses. We also provide an all-inclusive event.
An Interactivity Digital Ticket (current price of $1,347 with code SEJVIP) includes all speaking sessions, meals, and open bar networking parties. The day starts at 8 a.m. with breakfast and doesn't end until 10 p.m. at night (although there is always an after party) … This type of VIP experience doesn't happen often in our industry.
SEJ: There are a limited number of tickets available for this event in May. What are the advantages to attending a smaller conference like this?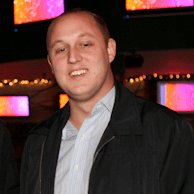 GH: Many larger conferences offer multiple sessions at the same time and force attendees to choose which ones to attend. Interactivity Digital will be more of an intimate event with only one session occurring at a time so that attendees won't have to pick and choose which sessions they'd rather attend.
Also, it's common to see conferences attempt to keep their speakers away from attendees by utilizing "Speaker Only" areas or lounges—we won't have that at Interactivity Digital. We want our speakers to learn as much from their fellow speakers as our attendees will. Our goal is to create an atmosphere of collaboration where attendees and speakers are able to easily communicate to have their questions answered.
SEJ: What topics will be covered during the event?
GH: We plan on covering a wide variety of topics including SEO, paid search, conversion rate optimization, email marketing, social media, analytics, and content marketing. We will run a blend of keynote speaker sessions, as well as panel discussions where our speakers will team up to tackle current hot button marketing issues. So many conferences are topic focused and leave you wondering what to do next. Our goal is to answer your questions and give you an actionable plan that can be executed when you leave.
SEJ: Could you tell us a little about the speakers lined up and why you reached out to them for this event?
GH: I couldn't be more humbled by the speaker lineup that we've been fortunate enough to assemble. We have been told by many that the Interactivity Digital speaker list is one of the the best in the industry and definitely the best they have seen from any first year events. Almost every speaker scheduled to set foot on our stage has spoken at major industry events including Pubcon, SES, SMX, and so forth.
We've got fantastic SEOs such as Rand Fishkin from SEOmoz, social geniuses like Marty Weintraub, analytics experts like Annie Cushing, and email marketing pros like Ross Kramer from Listrak (plus other outstanding speakers), so we feel like we've done a great job assembling a group of industry experts to address the digital marketing topics that our attendees need to know about.
SEJ: What has been the hottest topic in the industry right now?
GH: Mobile. As more and more searches are being performed on mobile devices, it's imperative that search marketers understand best practices for optimizing for mobile (in both organic and paid). Also, local SEO is becoming an extremely hot topic. Marketers are still searching for methods and metrics to quantify local SEO efforts, so expect that to continue to be an area of discussion until a consensus is reached on the best way to measure and report local SEO data.
SEJ: The relationships between search, social, paid, and content marketing are becoming more and more synergistic. Where do you think this synergy will take us in the next 5 to 10 years?
GH: I see the topics like SEO, PPC, Social and Content Market blurring into one single digital marketing strategy. We are doing that today inside of Interactivity Marketing. We don't work with clients on SEO or PPC. We work with clients on their full digital strategy. We increase organic traffic, buy key paid traffic, market to existing and new customers via email marketing and optimize their website to maximize conversion rates. This creates the "perfect" storm in digital marketing.
Interactivity Digital Conference Info
Website: InteractivityDigital.com
Date: May 15-16, 2013
Venue: The James, South Beach, Miami
Tickets: Only 150 Available, Coupon Code SEJVIP
Speakers List: See Below