Finding great content online from a social media and search marketer's standpoint is a very vital aspect to building out social accounts, writing blog posts, researching target markets, link acquisition, and blogger outreach. The following 9 sites and mashups are ways to help facilitate the discovery of great content.
1. Stumble Upon search
Stumble Upon search is one of my favorite ways to find content around a specific topic. The premise is very simple: as people thumb up and tag content, that content gets dumped into the SU database. When I use the search feature noted below and search SU, it returns recent content that was popular and tagged with my search term.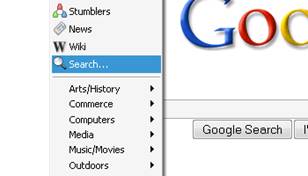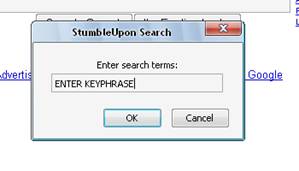 2. POSTRANK Summaries
PostRank aims to analyze social engagement with blogs/news/social media to help you connect with your audience. Recently they unleashed categories of content, similar to Alltop. They applied their postrank algorithm to this content, enabling the discovery of authoritative blogs within specific verticals. This is a great way to sift through the noise and identify influential blogs. Additionally, each category has its own OPML making it very easy to distribute and digest the blog rolls.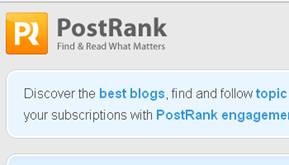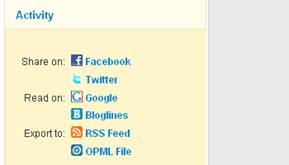 On top of that they even have user generated blogrolls for specific verticals, which is a very handy way to find new content.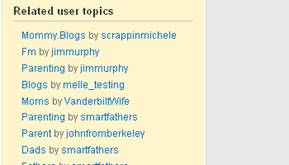 3. DELICIOUS
Nothing that new here, but the Delicious front page continues to be a source for finding awesome content. Unlike Digg, where the front-page is a collection for 50 sites (for the most part), Delicious tends to be more diverse.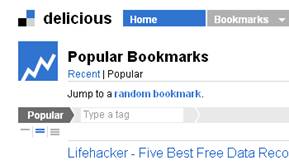 At surface level this might seem like a noisy location to find content, however, with the addition of the Delicious API , you can get a little fancy. Tying into the API and identifying posts that get bookmarked 5+ times in a 5 minute period with your specified tag is going to be a great way to find breaking content.
4. Yahoo Pipes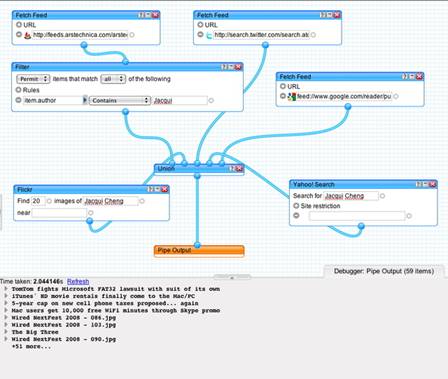 Yahoo Pipes really is the Swiss army knife of slicing and dicing RSS feeds. People who say RSS is dead just aren't using it properly. RSS and Yahoo Pipes gives you the ability to follow specific authors, combine multiple feeds into one and so on. If you feel like you keep up with too much content, or are having problems sifting through the noise, give Yahoo Pipes a shot. Yahoo pipes, simply put, helps you find the content you want.
5. Dapper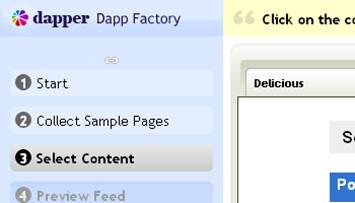 Dapper is for people who do not know how to scrape, basically. Based off of webpage DOM objects, Dapper allows you to identify specific elements related to each other on a page. Perhaps you would like to pull in only the images that hit the front page of your favorite newspaper sites such as the New York Times. Dapper allows you to pull all those images into an RSS feed.
The flexibility Dapper affords you to create your own content streams is very powerful. Combine this with Yahoo pipes and you know have a serious stream of custom content on your hands.
Here is a quick demo on how to use Dapper.
6. Digg and Reddit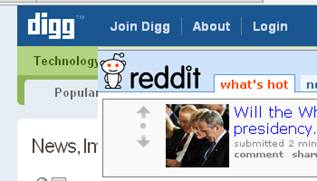 Keeping tabs on specific users and channels that tend to break content can be a great means for finding awesome content. Each user has an RSS feed, which you can grab and put into a Yahoo Pipe for maximum portability.
Many times content gets submitted to one social news site and not the other. Identifying content that does not get published on both sites can be a great way to build up a power account within that network.
7. First Leaked Domains

There are many sites on the net that aim to simply break ridiculous content and images. There are multitudes of them out there, but two of my favorites are Russian, WebPark.ru and Dirty.ru (NSFW). Both sites repurpose content from across the web pretty quickly, and can be great sources to find content before the rest of the masses discover it.
These are just two examples, but the key to finding great content quickly is finding sources that create or aggregate it.
8. News Aggregators: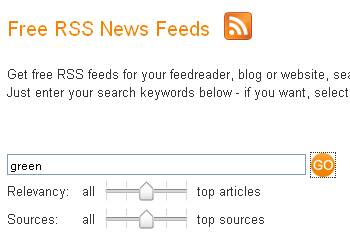 For those folks looking to find everything and don't mind a little bit of noise, look into a service like Moreover.com which claims to search through 30,000 news sources for content. The site gives you the ability to target content with specific keyphrases, and then subscribe to the subsequent RSS feed.
If the name of the game is to find breaking content, this can be one of the ways to accomplish this. The down side is the amount of noise you will have to sift through. Ideally, you would take an RSS feed like this and apply metrics in some way that would identify influential posts, but that would require time and effort that is out of the scope of this blog post.
9. Tumblr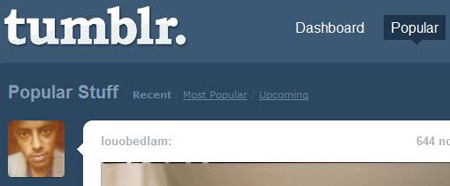 Last but not least is Tumblr. Tumblr has an exotic mix of random photos, odd situations and other interesting content that people share. If you are not familiar with Tumblr, think Twitter meets blogging. This in part is why Tumblr is such a great place to find cool and interesting content.
There is also a reblog feature within Tumblr that helps facilitate the spreading of information. If you visit the Popular page you can find a list of Tumblr posts that have been reblogged the most for that day.
Summary
This is really just the tip of the iceberg. The social web is growing at such an alarming pace it is very difficult to keep up with at times. The things I touched on in this article are only a snapshot of ways and tactics to find incredible content. Be creative, think outside the box and come up with your own mashups to discover great content.
Brian Chappell is the Senior Social Search Strategist at Ignite Social Media. With over 9 years of web design and search engine optimization experience, Brian has developed an in-depth organic search optimization background. He monitors, analyzes, and optimizes social media initiatives for Ignite. You can find him on Twitter @brianchappell