The question of whether or not you should be engaged in content marketing is hardly a question at all these days. With the number of users on sites like StumbleUpon, Facebook, and Twitter, it is fast becoming one of the primary ways people get in front of large audiences today.
Content Marketing is the process of showcasing quality content throughout a variety of highly visible platforms, such as social aggregation sites, social communities, blogs, portals, and even email and messaging services. This service combines both natural and paid opportunities to provide your content the highest level of targeted visibility possible.
So let's take a more detailed look at why you should be using Content Marketing as a part of your online marketing strategy.

The web is changing… For quite some time now, the Internet has been a wonderful resource for users. If you had a question, then the Internet likely had an answer. However, over the last few years we have seen a massive change in the way people use the Internet.
Five years ago, most of your family and friends were resistant to putting updates or images online, or even using email much for that matter. Today, they are far more open to sharing just about anything online.
"People have really gotten comfortable not only sharing more information and different kinds, but more openly and with more people. … That social norm is just something that has evolved over time." ~ Mark Zuckerberg, 2010
With the massive change in confidence and the comfort level of using the Internet, we have seen the web change from something that was purely a resource to the modern day hang out spot for just about everyone.
Regular people now spend hours a day hanging out on the Internet and that is why social promotion as a marketing strategy has become more and more important to succeeding online today.

Drives a LOT of quality traffic
For a long time, and still occasionally today, the quality of the traffic you could get from a successful content marketing campaign was in question. However, social sites have evolved to a point where their users are segmented more effectively than ever, and if you are carrying out your social seeding campaigns on the right sites and in the right sections, the quality of the traffic is typically high.
Depending on your metrics for success, I have seen many cases were social traffic has outperformed search traffic, resulting in higher time on site, more pageviews, and a lower bounce rate.

Helps round off your backlink portfolio
For any successful online marketing campaign, linkbuilding is still essential. However, many people tend to overdo their linkbuilding, building links only to their index page and with the same anchor text for every link.
A natural backlink portfolio is a must, and nothing helps to mix up the inbound link referrers and the anchor text used like content marketing.
*It is important to note that in general, linking out has declined as more and more people are prone to dropping a link in their social site of choice, rather than take the time to blog or write about it. However, even in recent weeks, we have seen content marketing campaigns that have received hundreds of quality inbound links.

Search engines are clearly watching for social signals
It isn't hard to see at this point that the search engines are very interested in social signals and the determining factors of authority and quality.
Everything from Google's deal with Twitter, to the launching of the Social Data Hub in Analytics, to the Bing and Facebook deal, and many other deals and partnerships, have all shown numerous attempts that search engines have, and are, making to better understand social signals.
For as far back as I can remember, we have seen social signals have a direct impact in not only search results but also in the various sections of the search engines themselves; like their social and news sections. A couple years back, we first noticed how Google News favored social signals when one of our articles was featured on the front of Google News for two days, based on social signals alone.
Not only have Google+ metrics now been added to Google News, but I hear that the social team at Google has actually taken over the News project.
The point is, social signals are very important and will continue to have a growing impact on your online marketing strategies.

Helps with branding
It is very important to note that when it comes to your brand, content marketing can really help to grow or destroy it, depending on how you approach your content marketing efforts.
Sites like TreeHugger, Complex, and Weird Asia News have built a very positive brand through content marketing, while other sites have managed to hurt their brand by being overly aggressive and not following the various social sites' terms of service and guidelines.
When you are visible on a regular basis and are providing high-quality content, users will begin to associate that quality with your brand. We have seen in many cases that the influencers on various social sites can end up being brand ambassadors for you, sharing your content regularly with their networks.

Helps build social profiles
As your content marketing efforts start to bring in a regular audience of social media savvy users, you have a great opportunity to showcase your own social media profiles, such as Twitter and Facebook, to build your community. Either incorporate calls to action as a regular part of your design, or use referrer-based coding to showcase buttons based on what social media site they are coming from.

Conversions
Like quality traffic, the ability to get conversions from social media users has long been questioned. From my experience, you can definitely convert social media users, but in some cases you just have to be creative.
For starters, make sure your seeded content is related to what you sell well enough to bring in an audience who could convert on the spot, but will also potentially return when they need to convert later.
Additionally, get people to sign up for RSS, like your Facebook page, or follow you on social sites like Twitter. This can lead to later opportunities to convert as well.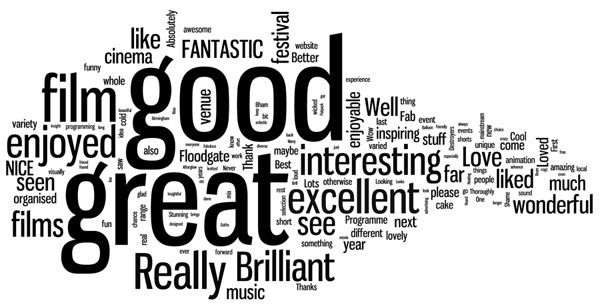 Get real feedback
It can be hard to get good feedback on your site, about your products or services, about your content, or even about your brand, but rest assured that social media users are going to give you just that.
Remember that these are not just your fans, friends, or employees; they will be honest and sometimes harsh, but if you can take constructive criticism, then you can learn a lot for your social media audience.
Clearly, there are many valuable benefits to having your content socially seeded on a regular basis. If you find you don't have the time or the right people internally to handle these efforts, you can always contract an online marketing company who specializes in content marketing to handle your needs.