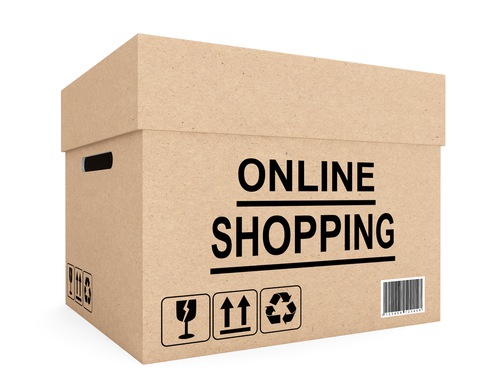 Making eCommerce work is becoming increasingly difficult. Google wants to be the sole affiliate on the Web, and Amazon has gained so much market share that it's difficult to get noticed as an alternative. The search engines increasingly remove commercial sites from the results, replacing them with their own ads and shopping programs. The search results focus more and more on content, not products.
At the same time, a growing number of consumers who were once afraid of shopping online now feel safe with it. More purchases are happening online than ever before. There is opportunity here for the sites that know how to pull ahead. What can the modern eCommerce site do to stay competitive?
These seven tips should help you pull ahead of the competition by modernizing your SEO and leading the push forward in 2013:
1. Create an Interactive, Engaging, User-Friendly Website With Minimal Load Time
Before we talk about how to stay relevant in the search results, we should start by talking about how to make the most out of each visitor. That means boosting your conversion rate as much as possible with:
Attractive site design
Interactive elements that keep users from feeling passive
"Gamification," by giving site visitors the ability to leave reviews, earn badges or points, participate in forums, start groups or "pinterest" style collections, use wikis, and other community-building tools
Keep page load time low so that users don't bounce off the site before it even loads
Remove clutter from the site so that users aren't distracted or overwhelmed with choices and minutia
Remove as many steps as possible from processes like signing up or making a purchase
2. Don't Forget about Panda
An eCommerce site is especially susceptible to updates like Panda because they are content-centric. In many ways, Panda treats the entire Web as though it consisted of blogs, videos, and content built to entertain and inform. Panda is designed to hit sites that don't solve problems for users or focus too much on advertising.
Ecommerce sites can suffer due to their commercial nature. They can easily resemble thin affiliate sites and can lose search impressions as a result. What can an eCommerce site do to prevent this:
Don't use template product descriptions, either provided by the manufacturer or developed in house.
Each product should have its own unique content. This is where user generated content can be especially helpful.
If creating unique content for every product isn't possible, it's a good idea to noindex your product pages and focus on creating unique and helpful content on your category pages instead.
Consider starting a blog on your site. If the search results are moving in the direction of content, it might be better to go with the flow than to fight it. This can be a good way to attract links and build customer retention.
3. Don't Get Excessive With Keywords
If you want a page to rank for a particular keyword these days, all it really takes is making sure that the page is about the keyword, and the search engine has a decent amount of text to work with. If you stuff the keyword into your title, description, content, alt tag, and excessively interlink all of your pages, it becomes clear to Google that your site is built for search engines, not users.
It is still good practice to get your keyword, or something similar to it, in your title tag, but beyond that it's generally good practice to forget about the whole thing. Squeezing keywords into subheadings doesn't appear to have any positive affect anymore, and keyword density is a thing of the past.
As Google shifts away from links and keywords and towards statistical data and co-citation, site owners should focus on giving users as much helpful information as possible, rather than on using keywords. The search engines are increasingly good at sifting through this data to draw conclusions about the relevancy and legitimacy of pages on your site.
4. Go Mobile
According to Forbes, more than 20 percent of online shopping sessions are now happening on mobile devices. At the same time, the vast majority of online stores simply aren't optimized for use on mobile devices. They are difficult to read, the buttons are too small, and users are frustrated.
Forbes estimates that within three years, half of all shopping sessions will be happening on mobile devices.
Furthermore, CMS wire predicts that being compatible on mobile won't be enough. Consumers expect unique capabilities from their mobile devices more suited for people who aren't tethered to their desk.
Gilt's CEO expects mobile to be the important place for eCommerce sites to be next year, adding that online shoppers tend to be more wealthy. Online sales are expected to grow to 9 percent of all shopping next year, and Gilt says 60 percent of its traffic is coming from tablets and phones.
5. Leverage Social Media and Switch Toward Sites Like Pinterest
According to social commerce firm 8thBridge, the eCommerce leaders over the past year have fallen into one of three categories:
Those that have found a way to make their websites deeply social in a way that makes users want to engage with the site and share from it.
"In transition" sites that do well on all social platforms and use a variety of strategies.
Companies that have a knack for going viral on social networks and drawing in referral traffic as a result.
Success with social media is about more than putting up a social signpost. Successful strategies encourage reviews, community, and photo sharing.
Pinterest recently introduced business accounts and tools, making it an even more promising source of brand awareness and referrals in the year ahead. The Social Media Examiner recently discussed in detail how to take advantage of these new tools. Todd Bailey also wrote a great article on the subject for SEJ.
The key thing to understand about social media is that it's not really about using Facebook, Twitter, Google+, or Pinterest. Yes, you should get involved on these sites, but the key takeaway is that you need to interact with your audience. Also keep in mind that users are on social networks for entertainment and self-expression, not to find information or to buy something. They are most useful as tools for customer retention, reputation, and word of mouth, not immediate sales.
6. Stay Penguin Friendly
For an in depth explanation of how to build links in the post-penguin era, take a look at our recent SEJ post. If you'd rather keep it short and sweet:
Focus on clicks instead of keywords when you obtain links
Use a wide variety of different kinds of links
Focus on links for sites that manually approve them
Don't get links from sites that exist to give links
Win content marketing
Use top-notch tools
Monitor your link profile
Don't use any mass link building technique
Use social media and build relationships that naturally result in links
7. Move to Content Marketing
We touched on this in point 2, but it's worth revisiting. The search engines increasingly don't want commercial results unless they own them. They want content. This may not be what you want to hear, but most people who use the search engines are looking for the same thing.
Great content is not just Panda friendly. It's also shareable, a good source of referral traffic, and there's often much less competition to rank for content-centric terms than commercial-centric ones. Content is great for building reputation, long-term relationships with customers, and increasing exposure.
Obviously, great content is also a good way to attract links, or to build links using guest posts and similar content marketing strategies.
Conclusion
While the search engines increasingly frown on commercial content and Amazon has a huge portion of the market share, more consumers are diving headfirst into eCommerce than ever before. Businesses that become thought leaders with content, relationships, shareability, and knowledge of the future of SEO will crush the competition and see more revenue in the coming years than ever before.
What are your thoughts? And make sure to share this if you thought it was helpful.
Image Credit: Shutterstock / doomu