More and more companies include content creation as part of their marketing strategies. They do it for SEO purposes, or because they have read 2014 is the year of content marketing, or simply because they truly believe that "content is the king".
Your competition is probably running their own blog or/and is doing some other kind of content marketing already. You probably feel like you must create some sort of content, even though you have no idea where to start.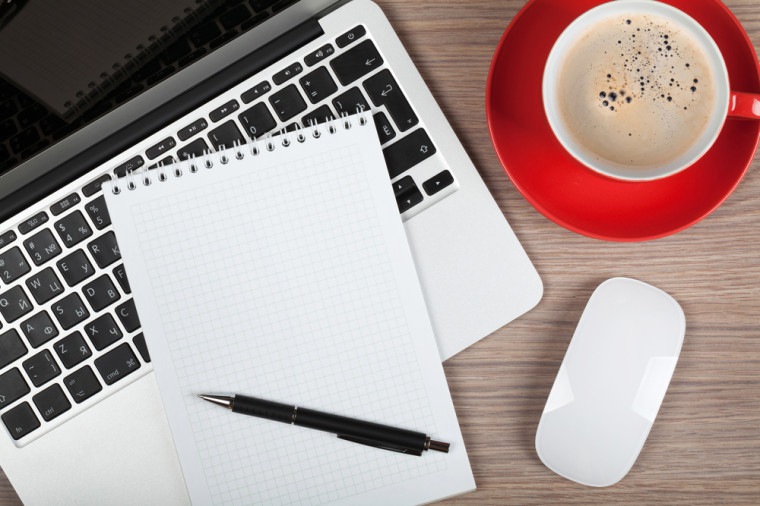 But what if you had no time/no resources/no skills to produce the kind and the amount of content that you'd like to present?
You can outsource it.
For me, outsourcing any kind of content creation to someone from outside the company used to seem like taking the easy way out. You know, you hire a pro who will produce the entire content for you. They will deliver one of the best pieces you've ever read. But still, it won't be a result of your work. So it's like going with a shortcut, isn't it?
Not at all.
It took me a while to understand that as long as you are honest and want to produce quality content for your audience there's nothing wrong with it. Additionally,outsourcing content creation can bring you the quality you might be looking for. You still need to have a clear vision of what content you want to publish (and why you want to do it) then pick the best writers to make sure they present your vision perfectly.
Besides, nothing stops you from writing content yourself whenever you have time. You can run your personal blog or publish your own thoughts on your company's blog. It's simple as that.
I believe there are certain circumstances under which outsourcing makes more sense than remaining responsible for content creation. Here are some of them:
1. No One on Your Team is a Natural Born Storyteller
Content creation campaigns succeed when writers are able to tell compelling stories that catch people's attention. Unfortunately, not everybody – not even otherwise talented writers – is a natural at storytelling. According to SocialTimes, if your team doesn't include a storyteller or two, content creation campaigns may fall flat.
By that logic, it makes a lot of sense to outsource content creation. At the end of the day, it is often cheaper and quicker than looking for new additions to your team, as content writers can be hired on an as-needed basis using outsourcing.
2. You Don't Have Time to Learn it All
The major reason most businesses outsource content creation is because owners simply don't have the time to learn everything they need to know in order to become successful at content marketing. There are a lot of "moving parts" to content creation. Trying to learn how it all works and fit it into an already busy schedule can become just too overwhelming.
3. You Need a Large Volume of Content
Some businesses have the manpower to handle a few pieces of content per week, but that's often not enough to make a difference in their sales figures. Social media posts are especially time-consuming, because they should appear several times per day in order to break through the noise of information and lastly – someone must respond promptly to readers' comments.
A social media campaign is overwhelming enough, but when you add in other channels such as a blog, a regular email newsletter, and free white papers on topics of interest, it can become simply impossible to keep up.
4. You're Not Familiar with Content Strategy
Conceivably, you could hire content writers in-house who are experts in content strategy and know how to create high-quality content. However, if you aren't comfortable in the field, you are more likely to get what you need from an outsourcing agency.
Individual content writers, by their nature, are limited in their experiences. Agencies, especially ones that have been in business for a good length of time, work with hundreds of businesses, so they are more aware of what works and what doesn't than an individual writer could ever be.
If you don't have a lot of familiarity with content marketing strategy to begin with, outsourcing your content marketing is your best bet. An agency can work with you to help you decide what kind of content you want to create and how often you need it. They'll then find the writers you need to meet your content creation goals.
It may cost a little bit more, but it's worth it in terms of your ROI. Individual writers usually don't do a lot of content strategy advising, and if they do, their scope is far more limited, so you won't get the same level of assistance.
5. You Need More Accurate Effectiveness Metrics
Your content marketing campaign won't be helpful if you have a hard time telling whether or not it is effective. Determining effectiveness requires more than monitoring how many people view your content. There is a complex relationship between views, clickthroughs and repeat visits that you need to understand in order to determine if your content marketing campaign is effective. You must also understand how to change it if it's not helping you accomplish your goals.
Hiring content writers in-house won't improve your understanding of metrics; you may also have to hire an analytics expert. It's far more effective to outsource your content creation and let the content agency analyze the strength of your campaign and explain it to you.
6. You're Focused on Expansion
Any business that is in the expansion stage needs to outsource its content marketing. In addition to the fact that you won't be able to produce enough content in-house to meet your expansion goals, you can't focus on both content creation and expansion at the same time.
Expansion takes a concentrated effort; if your time is divided between operational activities and content marketing, you won't have the time you need to meet your business' growth goals. Outsourcing your content marketing can free up crucial chunks of time and allow you to focus more on customer acquisition and providing superior customer service to existing customers.
Why Not Give it a Try?
Outsourcing content creation is worth at least considering. It's not taking a shortcut, but more like optimizing your work and finding a reasonable way to achieve your business goals. Believe it or not, one of your goals should be to build a strong relationship with your clients.
Business owners are often reluctant to outsource content creation because they don't want to lose control over the process. Outsourcing doesn't weaken your ability to control your content marketing campaign because you still retain the right to request revisions or reject content that doesn't meet your needs.
In fact, your content marketing campaigns may be strengthened because you'll have access to more creators and you will free up time to focus on other aspects of your business.
Image Credits
Featured Image: Created by author for Search Engine Journal
Post Image: Evgeny Karandaev via Shutterstock