Hashtags became instantly popular when they were introduced to us via Twitter, and then soon spread across Pinterest, Google+, Tumblr, Instagram, and the holy grail Facebook, to create the hashtag phenomenon that we experience on a daily basis today.
They are such a large part of social media culture today and they aren't going anywhere, so it is in your best interest to learn how to properly utilize them in your social media without becoming "that guy" who is hashtag crazy.
1. Expand Your Reach Via Hashtags
Look at every major company's traditional marketing in regards to print and television. You will notice a hashtag within most print ads and hashtags at the end of TV commercials. A very creative hashtag can quickly result in a company gaining an army of new followers.
Here is an example of an advertisement that Bud Light used during the Super Bowl to promote their new Platinum offering. The fact that they are simply displaying the product with one hashtag shows you how powerful they are.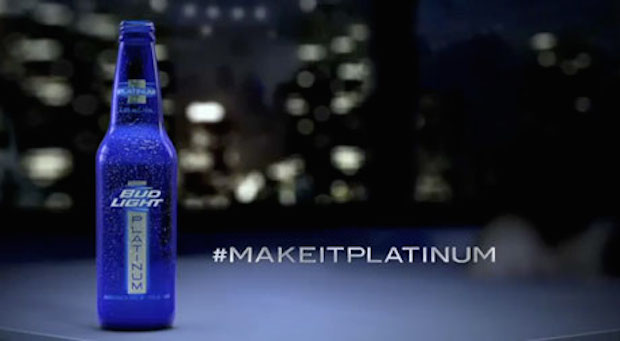 2. Encourage User Engagement With Hashtags
It is no secret that our culture loves using hashtags and is overly infatuated with them. Facebook was one of the last social media platforms to incorporate the hashtag, and it is undoubtedly because the demand was there.
Every business is going to have a different target market so it will take some testing to see how each responds to hashtags. Make some posts without hashtags, some with hashtags, and then some with hashtags along with links in the post. Hashtags are a great way to simply draw attention to a post in order to help improve the click-through rate.
Want to see how common hashtags have become in our culture? Here is a hashtag filled tweet that was just posted to President Obama's twitter:
The clock is ticking: Here are 20 reasons to #GetCovered before the clock hits zero. http://t.co/mMCIjBYmqM #LastCall2014

— Barack Obama (@BarackObama) March 11, 2014
3. Help Integrate All of Your Social Profiles Together
Most brands have several social media accounts to interact with and hashtags allow consumers to interact across social media platforms.
Just don't go overboard with them. Too many hashtags can dilute your message and interfere with your marketing goals. Using hashtags to brand your company or a specific event can be more effective since all of the social outlets recognize hashtags.
4. Deliver Your Message More Effectively
Hashtags are a very effective means of delivering a message across social media. After the bombings at the Boston Marathon last spring, the city of Boston and the Boston Red Sox organization adopted and stood behind the #BostonStrong hashtag that quickly spread across the world. As players and fans began tweeting and retweeting the #BostonStrong hashtag it helped to bring awareness to the tragedy and also to the Boston One Fund, which was set up to help the victims of the attack. The Red Sox ended up winning the 2013 World Series championship and kept the #BostonStrong theme rolling:
#BostonStrong http://t.co/zR6ltQGCoF

— Boston Red Sox (@RedSox) November 7, 2013
5. Gather Marketing & Customer Data
Using hashtags gives you the opportunity to interact with your following and get answers to specific questions that can potentially help improve your marketing plan.
There is an entire army of people out there that are just waiting to engage with your brand and hashtags are the way to their hearts! To keep it simple, let's assume that you owned an e-commerce website that sold widgets and you wanted to know if the white or red widget were in more demand. Posting a simple tweet such as, "Do you like red or white widgets better? #WhatWidget #WhatWidgetIsYourFavorite #RedWidget #WhiteWidget" will get you the information you desire.
Hashtags are here to stay, so get on the bandwagon and leverage them to help grow your marketing efforts.
Do not become these guys…

Or these guys…
Main image via Shutterstock
Image credit: Budlight advertisement