The ease and availability of social media has changed the way people interact with each other. Businesses should realize that they can use social media to improve the impact that they have at trade shows.
Create Excitement With Twitter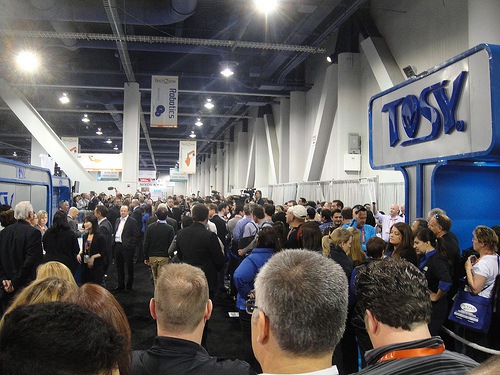 Image via Flickr by Pop Culture Geek
Twitter got started in 2006, but it didn't start to become popular until the 2007 SXSWi conference. That's when a lot of technology insiders discovered that they could influence the industry, journalists, and fans by posting tweets about the exhibits that excited them most.
Today, Twitter has become an essential tool for all trade shows. Companies can attract interest by tweeting interesting facts about their services and products. They can also post information about exciting events that will take place at their booths. It's the fastest way to spread the word to thousands of people with barely any effort at all.
Use YouTube to Reach People Outside the Trade Show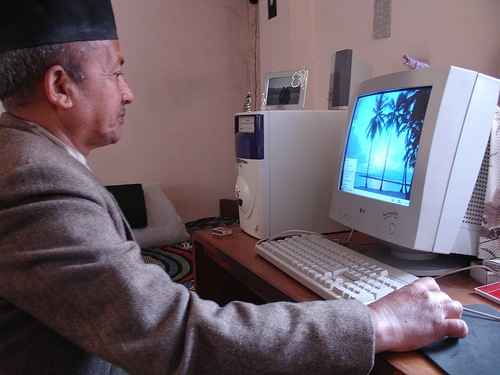 Image via Flickr by Ananta Bhadra Lamichhane
Most of the video content on YouTube is posted by individuals. Plenty of companies, however, have found that they can use the video-sharing website to attract customers and potential investors.
YouTube can take your trade show display out of the conference center to reach markets that could not attend the event. Making a video that emphasizes the strongest points of a company's display and sales pitch can generate can a buzz online. When you ask people attending the trade show to participate in the video, you can also generate more interest at the conference center.
Promote Your Booth With Social Media Before the Event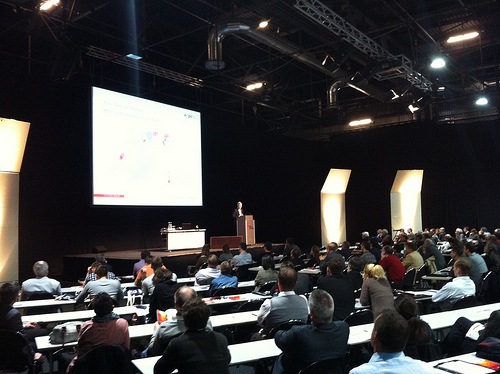 Image via Flickr by ThinkGeoEnergy
Trade show visitors can choose between dozens or hundreds of booths. Using social media before the event can help you stand out from other companies.
Use all of the social media tools at hand. Make a YouTube video showing how exciting your booth is. Spread information about your business through your contacts on Facebook, Twitter, LinkedIn, and other sites. When you boost interest before your event, you can increase attendance during the trade show.
Gather Information With Mobile Polling
Image via Flickr by Cory M. Grenier
Companies need to know what their potential customers and partners think about them. Mobile polling is a great way to get feedback from people who visit a trade show booth. Companies can then use the information to improve their products, services, and sales pitches to attract more interest in the future.
Trade shows can combine social media with polling to keep up with the attendees. When you connect with people at the trade show, encourage them to visit your website frequently for special offers and information. While they visit, ask them to answer a few questions that can help you further develop your business.
Make Connections on Facebook
Image via Flickr by SCA Svenska Cellulosa Aktiebolaget
Trade shows are great places to make new Facebook connections. When you start conversations with visitors at your booth, ask them to "friend" you on Facebook or "like" your page. You can use individual accounts as well as your company's profile.
Connecting with social media does more than help you spread information about your business. It also shows visitors that you are interested in learning more about them. Facebook and other social media sites create mutual relationships. By friending others, you earn more connections. It's a win-win for all entrepreneurs.
What are other ways you have seen social media change the way people interact at trade shows?