You've got an awesome product. And, thanks to technology, it's never been easier to share your awesome product with the world. The thing is, you can only do so much marketing. At some point you have to rely on your dedicated fan base to help "spread the word". But, how can you get your most loyal advocates to become engaging members of your community?
Start by using these five tips to create an interactive and engaging community that your members can't get enough of.
1. Find Your Fans on Social Media & Build a Community Around Them
As Sarah Manley states on MarketingProfs, you likely already know who your fans are. You just have to figure out where they are. This means you should be looking for the places where "consumers are working together on long-form collaborative content, having in-depth conversations, and consuming rich media". For example, if you have a home repair business, then you would want to reach out to the active people on DIY forums.
Alison Zeringue goes a step further on Marketing Land and recommends when looking for your target audience you should start with the demographics of your audience. After that, you'll want to "start thinking about who they are as people." This means understanding their interests, values, and how they seek out information. When you have this information, you can engage them on their preferred social media network.
Once you have found the social media network where your audience is hanging out, you may also want to create a community or group on that platform that is specific to your industry. Facebook Groups, LinkedIn Groups and Google+ Communities are all great places to engage your fans.
2. Have a Friendly Environment
Who would want to spend time in a cold or uninviting community? I wouldn't. And your audience feels the same way. To help create a warm environment where people enjoy interacting with each other, you should begin by welcoming newbies. Send them a personalized message. Ask veteran members to welcome newcomers. Create a tutorial on how to complete their profile and engage with other members. Or, introduce your new members to the community by highlighting them in a newsletter.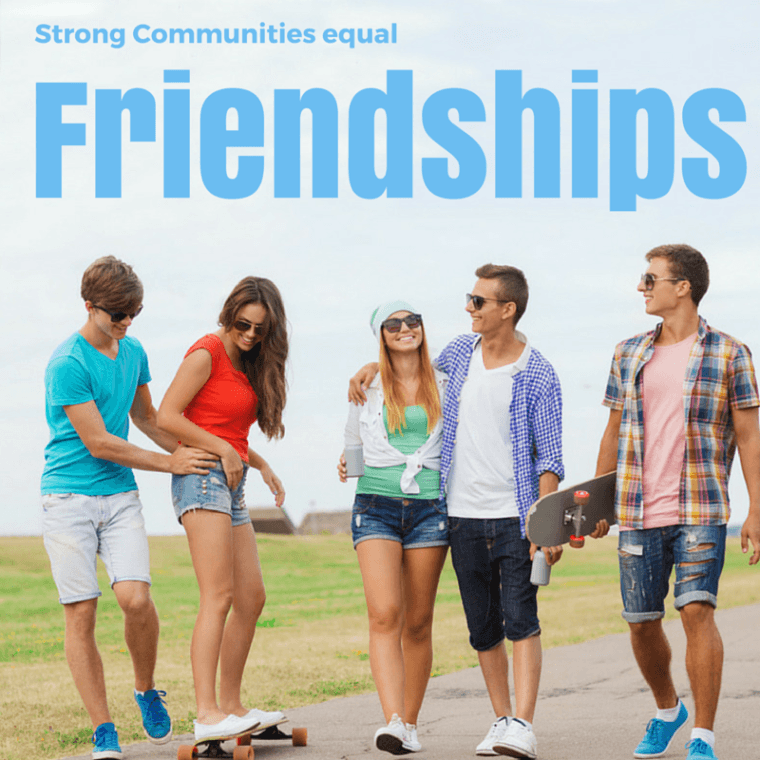 You'll also want to make sure you have a descriptive list of guidelines that each and every member is aware of – YouTube is a great example of a clearly defined list of Community Guidelines from YouTube.
3. Have Them Participate
If you want to engage your community, try a number of simple tactics including asking them questions, running a contest, launching a survey, or having them submit images that represent your brand.
If you want to get more in-depth, try having your community collaborate with you on a project. This could be anything from having members write an article for your blog to getting their input for your new homepage.
Just remember, you want to make it easy for your community members to participate. This means keeping them up to date with newsletters, making it easy for them to contact you or allowing their voice to be heard in the comment section of your blog or forum.
4. Have Some Fun
Christina DesMarais shared on Inc. how a popular shopping app called The Hunt was able to engage its community. One of the ways, according to CEO and co-founder Tim Weingarten, is that the community has a balance between fun and utility. "The best communities come out of the systems where there's an entertaining element so it's enjoyable, but there's also a strong utility so it's practical," Weingarten told Inc. "If you have too much of one and not enough of the other people can burn out."
5. Thank Your Community Members
Saying 'thank you' is one of the most effective ways to engage your community. According to Harvard Business School associate professor Francesca Gino, "Receiving expressions of gratitude makes us feel a heightened sense of self-worth, and that in turn triggers other helpful behaviors toward both the person we are helping and other people, too."
Whether it's simply thanking your audience personally in a message, giving them a shout-out in a newsletter or blog, sending them some complimentary swag, or celebrating milestones with them, thanking your community members makes them feel like they are a part of the team and are appreciated.
Have you had success building a strong online community? Please share what worked for you in the comments below!
Images created by author for Search Engine Journal