Despite advanced tools, A/B testing, and years of experience, most search marketers are optimizing on incomplete data. If you're not accounting for offline conversions — like phone calls — you're missing an entire class of data required to optimize paid search campaigns, more accurately measure ROI, and prove your search budget.
According to BIA/Kelsey, calls to businesses from mobile devices will reach 162 billion by 2019. This is more than double the roughly 77 billion calls generated last year from mobile devices. With the rise in mobile device usage, and particularly mobile search, digital marketing is driving phone calls.
In fact, Invoca's analysis of 32 million phone calls found that more than half of all calls (54 percent) stem from engagement on a mobile device. Mobile search marketing is the top driver, responsible for 45 percent of inbound phone calls.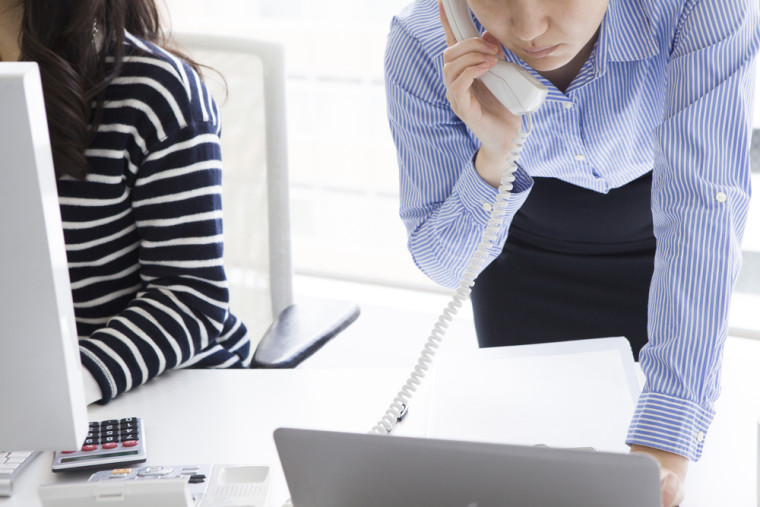 Buyers often need to speak to a sales rep during their path to buy, and while prospects complete a lot of research online, they value one-on-one conversations. This is especially true when looking at customers who are making a considered purchase or nearing their decision to buy.
In a world where buyers are doing the attribution work of the marketer by filling out web forms, the company that makes phone calls easy will standout.
To convert (and get credit for) these buyers, search marketers need to pinpoint and optimize for all conversion points that drive opportunities and deals. Get started with these five steps:
1. Gather Data to Understand Your Customers' Path to Purchase
There's a good chance you're not thinking the right way about phone calls as part of your marketing strategy. And if you are, it's likely you have no visibility into these calls. Calls are marketers' biggest blind spot when it comes to attribution. If you're not tracking offline conversations, you're missing a major part of your customer's purchase journey. This means you're not getting credit for conversions that happen offline, and there's a huge hole in your analytics.
Start to tackle this problem by setting up a system to track inbound calls. Make sure you track calls from both call extensions and those driven by paid search and display ads. It's also important to track calls from landing pages — our data showed 70 percent of calls triggered by paid search come from landing pages, not the ads themselves. Use this data to understand which inbound calls are driving revenue.
2. Sync with Paid Search Data & Attribute Inbound Call Leads to Your Marketing Analytics
Integrate your call data with marketing and sales systems to get a full picture of search performance and your customers' path to purchase. This helps tie revenue to calls and their source campaigns and keywords, which in turn enables you to optimize paid search marketing. To accurately optimize for calls that drive the best opportunities — and get credit for leads driven by paid search — you need to understand both top-of-funnel and bottom-of-funnel metrics. Use CRM and marketing automation tools to tie opportunity and ROI data back to paid search spend, and sync this data with Google Analytics.
Capture lead data through a tool like Marketo and track through each stage of the buying cycle. Rather than seeing generic lead source terms like "inbound call" or "sales prospecting," your marketing team will have granular visibility into the true source of a call. This includes pinpointing the channel, ad platform, ad group, keyword, and landing page that drove the call. At Invoca, we saw 50 percent more conversions from search engine marketing after getting better visibility into the keywords and offers driving calls.
3. Maximize Quality Calls and Cut Out False Positives
Most people who call your business are looking to connect. Call duration often indicates high buyer-intent, so understand how long your inbound phone calls typically last — and use call intelligence to understand which marketing channels drive specific lead activity.
In general, desktop search refers callers who have shown high buyer-intent and who are deliberately conducting research and looking for answers. Our data shows calls driven by search last for three minutes and 58 seconds on average. Phone calls from mobile search are slightly below average at 3 min 59 seconds because many are looking for local information and need quick assistance.
That said, just as you don't want to overlook important data points, make sure you're not counting irrelevant calls as conversions. Like many businesses, you probably receive some calls you consider "junk". When measuring conversions, only count the calls that meet your qualification requirements — for instance, those that are longer than a particular duration, or include key terms that indicate sales and not customer support conversations.
4. Adjust, Test, and Repeat
Once you've linked both online conversions and offline conversions to ROI, adjust your CPA target bid strategy to account for phone calls. Modify marketing spend, ads, and keywords to drive more calls while removing poorly performing campaigns.
It's also important that you make it easy for people to call your business. Use click-to-call buttons for mobile audiences. Prominently display your phone number on your paid search ads, as well as on your landing pages, website, lead forms, event collateral, and emails. Test your ad copy and landing pages, including clear calls to action that encourage people to call.
5. Personalize and Optimize Nurturing and Lead Generation Campaigns
With better visibility into the keywords and offers driving calls, you can turn phone calls into sales. You can help your sales reps to engage leads in more personalized conversations. Moreover, the marketing team can send leads into the most relevant nurture track for a more personalized experience. This increases the likelihood that leads will engage with follow-on content and in turn boosts the opportunities you create.
If you're optimizing your paid search campaigns based on incomplete data — in other words, if you're ignoring phone calls — you won't get the results you want. Phone calls are making a big splash in paid search, and with the continued rise of mobile, this trend shows no sign of slowing down.
Treat calls like clicks when it comes to your paid search marketing strategy. Gather data about inbound calls, sync this data with your marketing analytics, maximize your highest quality leads, and continue to adjust and test your campaigns. You'll enable more personalized conversations, create more opportunities for your sales team, and turn your most valuable leads into conversions.
Image Credits
Featured Image: wavebreakmedia/Shutterstock.com
In-post Photo: Leonardo da/Shuttestock.com