As Internet marketing continues to search for the ultimate way to find, attract, and retain clients, the marketplace is becoming more and more saturated with tools that promise to boost your ROI and get more people talking about your business. The biggest problem for many businesses, especially small ones, is working out which ones actually deliver on those promises.
Because of this, I've selected five great social media marketing tools that actually work and can help improve your SMM.
Peekit

This free video service is a fun and interesting way to see what people are talking about on Vine. Simply type in a keyword and you'll see videos relevant to that word, as well as trending topics. This is helpful for finding keywords that work with your product or service, as well as keywords you could be using to draw more business to your site.
Even better, you can post your own short video and get in on the conversation, because the videos display randomly. Mobile video is growing, check out Peekit to stay updated on the latest trends.
Latergram.me

You're going to be out of the office for a few days, taking a much-needed vacation. Worse, your chief marketing officer is out at a convention and unavailable to do posting. You already know Instagram is a great way to boost interaction between you and your customers, but someone has to do the posting, right?
With Latergram.me you can schedule your Instagram posts in advance from your computer. Once the posts are scheduled, you only need to access the app from your phone and click one button to publish. This is a safety feature intended to prevent spamming by third parties.
Latergram.me features an easy-to-use interface that lets you drag and drop photos to show up on Instagram and mark on the calendar when you want them published. This is handy for prearranging a product reveal, showing off a new book cover, or for making sure your Instagram feed doesn't lie dormant while you or your staff recharge your batteries at the beach.
If you schedule a post and something's wrong, for example a delay in receipt of your product, you can cancel the post right from your phone! The one-click publishing may not please everyone, but it adds an important element of safety.
Perfect Audience Retargeting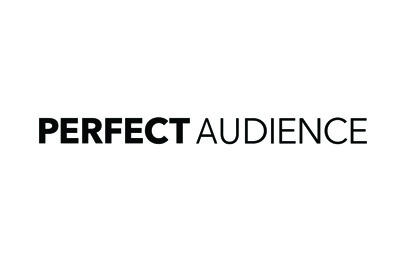 If you've been looking for a way to leverage your visitors, then Perfect Audience may just be the site you've been searching for. Perfect Audience anonymously captures cookie information for users on your website. Your visitors won't be able to tell they have been tracked, and after they leave your site, Perfect Audience has the ability to distribute your ads on Facebook, the web or Twitter, allowing you greater reach with less effort. This is a low hanging fruit you should look into, particularly if you sell products online.
Another cool feature in their toolbox is their email pixel. You can add an email pixel to your email campaign, which allows you to retarget visitors who open the email within browser. This can be extremely beneficial if you have a huge email list.
BlogPros

Having a blog is great. Keeping it filled with content is better. Having a great blog filled with timely, actionable content people want to read? Well, that's a little more complicated.
Most people are not professional writers, which is both a good thing and a bad thing when it comes to generating online content. A regular person, i.e. not a writer, is more likely to write in a conversational, "just us folks" tone that works well for private letters, but may not work so well when it comes to blogs.
BlogPros solves this problem by crafting custom content in-house, in good old American English. Everything they write is created, vetted and edited in-house before it is released. More than this, they also insert videos and images that are interesting, entertaining, and relevant to your content to keep the reader's eyes moving down the page.
Links to authority sites or related offerings on your own site are inserted using organic keywords that flow naturally, rather than some of the tortured renditions of SEO keywords that were so popular three years ago. Finally they check, double-check, and triple-check to ensure the articles are broken up with headers, subtitles, and bold legends where appropriate to make them easier and more fun to read, as well as looking better to search engine crawlers.This helps boost your business by creating useful and timely content that's enjoyable for readers and makes it more likely they're going to buy your company's products.
SocialBakers Analytics
Did you ever wonder why XYZ Site has such a great public profile and yours doesn't? What do they have that you don't, and how do you get what they've got? With SocialBakers Analytics, you can get those answers.
SocialBakers allows you to see who the key influencers are on your and your competitors' sites, helping you not only manage your reputation but work out what these people are doing differently so you can adapt your own marketing strategies.
SocialBaker Analytics gives you access to not only the names and pictures or avatars of the people who are influencing key sites of interest to you, but how many posts, comments, and total impressions they've made and when and in what context their last activity occured. This can give you invaluable information for online reputation management, as well as access to potential influencers your site can benefit from.
With these five simple social media marketing tools, you should notice almost immediate results and a big jump in your ROI. Each tool gives you a competitive advantage. If you have other tools or suggestions, please leave them in the comments below.
Disclosure: The author uses all the mentioned tools for his clients.
Image Credits
Featured Image: iQoncept via Shutterstock
All logos are from their respective company website