In a world dominated by men in nearly every facet of commerce, it is important for women to come together in order to showcase their skills, ideas and growing presence in what was once the old boys' club of business. With the internet still a burgeoning place offering endless opportunities to savvy social marketers, women are quickly emerging as some of the best and brightest minds behind the most popular blogs, websites and products in the world.
Whether you're a female internet professional looking to rub shoulders with and learn from some of the most successful women in social media or a male who knows intuitively that women in business have much to teach, here are five social media events organized by and for women that are well-worth attending in 2012:

Focusing on the role played by women in all aspects of technology and the modern business sector created by the internet, the Women Powering Technology Summit (WPTS) brings together women of all different backgrounds and paths who share a common interest in technology and building businesses upon it.
Speakers will range from powerful CEOs of major companies to social media experts ready to impart marketing knowledge and know-how. Creative workshops offer a fun, easy to enjoy theme while speakers provide knowledge, ideas and inspiration to give you a boost when you get back to business.
When and Where:
2. Bloggy Boot Camp

To be held in Las Vegas on October 25, 2012, the Bloggy Boot Camp offers tickets at impossible-to-beat prices, making this one conference that bloggers and social media enthusiasts simply can't afford to miss! Offering many resources aimed at women and mothers in particular, this social media-centric event welcomes all into its fold, providing attendees with workshops and presentations covering general blogging, social media marketing, search engine optimization and web design with a special focus on creative writing and content creation.
Improve all of your blogging skills, from writing and presenting content in a unique and engaging way to becoming technically savvy about your website and its potential value.
When and Where:
3. BlogHer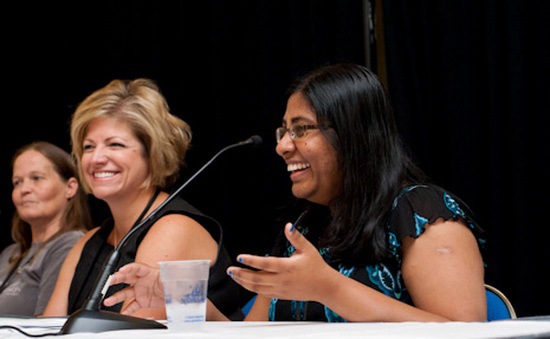 Matching the WPTS conference in its focus on women, the BlogHer 2012 summit is an event geared towards female bloggers and internet marketers with an open invitation to anyone who wants to take in the event.
BlogHer offers workshops on every facet of blogging and online business, from branding to managing accounts, narrowing its focus where appropriate to niche topics aimed at female bloggers. Whether you're a female online professional looking to connect with kindred spirits or a part-time blogger in need of ideas and inspiration, BlogHer 2012 has you covered!
When and Where:
August, 2 – 4 in New York
Accommodation: Book hotel here
4. Evo Conference 2012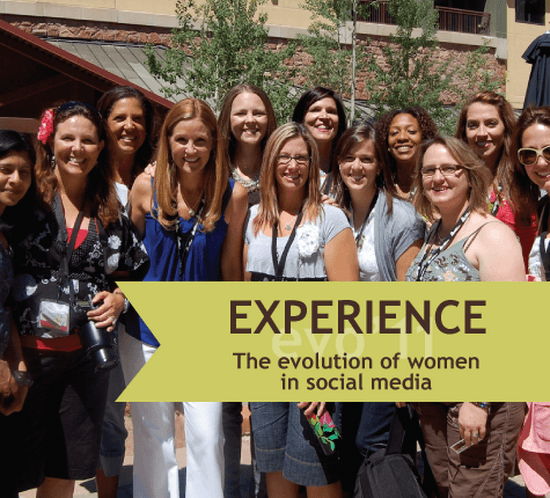 Women have come a very long way in the recent past, overcoming obstacles to become forces to be reckoned with in the world of business and the Evo Conference 2012 is an event dedicated to showcasing the evolution of women in the professional world.
Adding a strong focus on relaxation and social events to the customary workshops and information sessions, Evo Conference offers something for everyone with an interest in social media, from avid social marketers to those looking to break their way into successful online business endeavors.
When and Where:
July, 12 – 14 in Park City, UT
Accommodation: see the official lodging details here
5. Social Media Strategy Workshop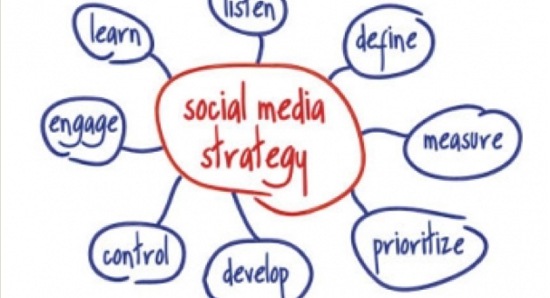 Focusing on the role of women in business but open to all who would like to attend, the Social Media Strategy Workshop 2012 conference offers information on every aspect of planning, launching and managing any successful business endeavor! Striving to be an all-encompassing summit with a light focus on everything from social media marketing to art and photography, bloggers and marketers will benefit by taking part in the extensive events, workshops and keynote speeches by men and women who have found financial freedom through their online business efforts.
Whether you're a part-time blogger or a full-time internet business owner, the Social Media Strategy Workshop 2012 conference has something for you!
When and Where:
May, 15 in Kings Cross, London
Accommodation: no official information, so feel free to book a hotel using Google Maps
Are you attending any of these? Please let us know your thoughts!