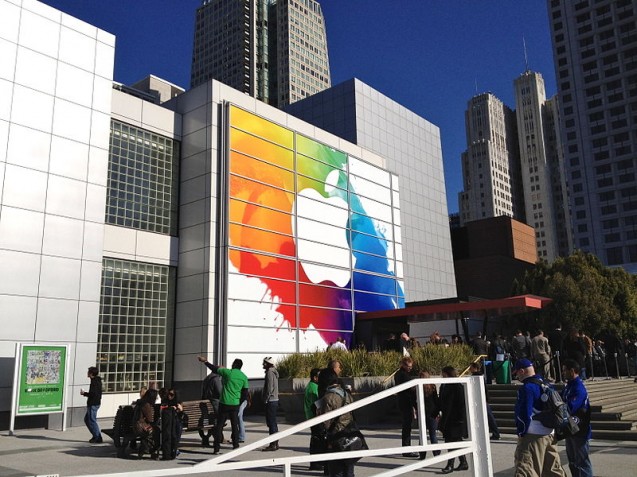 If you thought Apple was going to quietly end the year with just a couple of new iPhones and the iOS7, you'd be mistaken. Invites sent out to the press confirm that Apple will be hosting an iPad and Mac Event on October 22 at the Yerba Buena Center for the Arts in San Francisco. While we know that the event will be focused on the iPad and Mac, what else will Apple unveil? Here are 5 possibilities.
5th Generation iPad
The iPad is expected to get a new design that will make it look like a larger version of the iPhone 5/5s. It will be available in the same colors – silver, gold, and space gray – as the latest iPhone. Word is that the new iPad will also "be between one-half and three-quarters of an inch narrower than its predecessors," which means that it will require a new smart cover. Expected launch date could be October 30 or 31.
Retina iPad Mini
One of the more interesting rumors is that Apple will be unveiling a new iPad mini with an improved Retina display. It's believed that the latest iPad will be doubling pixel density. While some believe that this high resolution gadget could outsell the iPad, supply constraints might hold the product back from being released until sometime in December.
New MacBook Pro
Apple should also be announcing an update to its next generation of MacBook Pro. The new 13-inch and 15-inch models will be powered by Intel's latest Haswell chip, which should boast battery life to somewhere in the 10-12 hour range. These could be on sale as soon as October 24 or 25.
New Mac Pro Release Date
Apple made an unprecedented move back in June when they unveiled the new Mac Pro at the Worldwide Developers Conference. While the features have already been released, such as having a compact cylindrical design, Ivy Bridge E Xeon processors, dual AMD FirePro graphics chips, and fast PCI Express-based flash storage, it's expected that Apple will announce a November 15 ship date.
OS X Mavericks
Availability for Apple's next-gen desktop operating system, OS X Mavericks, is may also be announced during the October 22 event. Recently, Apple sent out invitations to developers to start submitting apps that are fully compatible with the latest operating system. Another unique move for Apple since it usually does this after operating systems are ready to ship.
What Not To Expect
While it's likely that Apple could announce an Apple TV refresh, don't get excited about the long-rumored big-screen version. As of now, Apple doesn't appear to have all of the content-provider support it needs to pull off such an endeavor. Also, don't get hyped about any announcements regarding the other highly rumored Apple gadget the iWatch. While we can expect Apple's smartwatch sometime in the near future, October 22 is too soon.
Will you be glued to your computer screen 10 AM PDT when the Apple's iPad and Mac Event gets underway? Which announcement are you most looking forward to?
Image via Wikipedia