The hashtag: what an incredible invention. Many people credit Twitter with its origination, but that isn't true. It was used on programs like IRC long before, allowing users to switch from room to room on their network.
However, when Twitter needed a way to group conversations and implement and effective, live search feature, they chose the hashtag as their foundation. Not only did they successfully integrate the grouping method, but they made it into something entirely new and innovative.
Now hashtags are everywhere, even being used in popular culture where there is no direct significance. You can use them for any number of things, but you always want to do so smartly. These tools will help you out:
1. Twitter Chat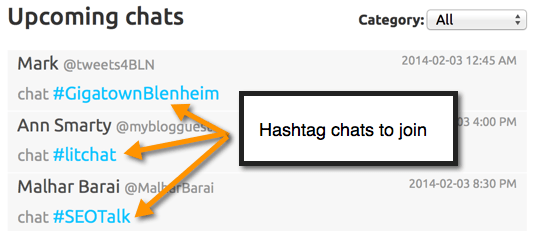 One of the best ways to engage your followers is through a tweetchat. It doesn't just create a dialog one on one, but it starts a conversation with multiple people. You can more easily hold one of these events through TwChat, which turns a collection of hashtags into a chatroom.
They simple put the hashtag into TwChat, and it monitors for it in real-time. So every time someone tweets using the hashtag as part of the chat, it shows up in a more cohesive form. Very simple, free, and no downloads are required: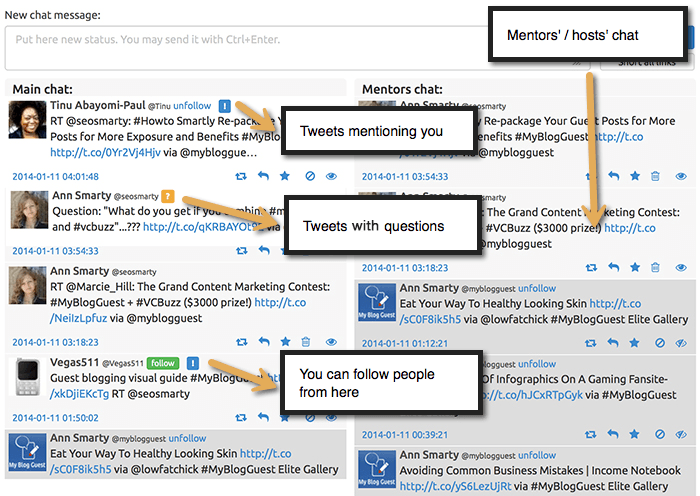 There is a kind of unspoken rule about hashtags that they should be very clean and easy to understand. This is probably the most ignored bit of advice on social media. Not because people don't try, but more due to so many websites and organizations using hashtags to promote themselves. Without context, you just aren't going to understand many of them. This tool lets you search for a hashtag, and then tells you the meaning. If you have created hashtags you can add your own definitions so it is in the database for others.
3. Hashtags

Setting out to organize the world's hashtags, this site has managed to create the largest database on the web. But they have a lot more than that. They have analytics, how to articles, blog posts, a chatroom, a forum, a hashtag dictionary, events, trending hashtags, popular hashtags (long-term), and more. They also organize hashtags into categories.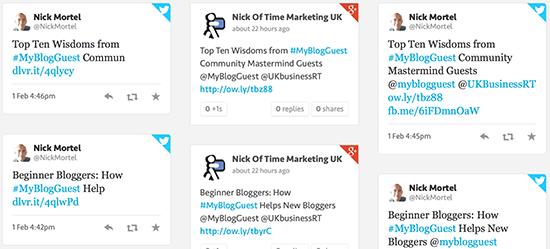 Hashtags are not just on Twitter, they are spread out across many social networks. Facebook, Instagram, Google+, App.net, and Vine are all covered with the cross-network hashtag tool. This tool works by finding a hashtag over the different networks. You add them to your Tagboard, and it monitors them over each site, regularly updating your tagboard feed. You can engage with those posts from your tagboard, using it as a social media dashboard.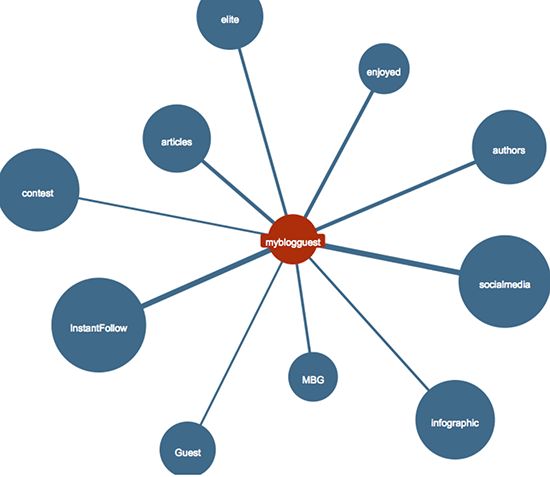 This advanced hashtag search works by showing you related hashtags, top hashtags, usage patterns and in-depth analysis on their pro version. They also have active breakout alerts, so if something suddenly comes into being and starts trending, you will be the first to know.
One of the best features of Hashtagify is their "trending" hashtag section which is gold if you are blogging on hot trends!
Why Go To This Much Trouble?
There are probably some people here who are not quite sure about why they need to care about hashtags. Which is fair enough, social media is still adapting, and some of the applications are newer than others. But hashtags are very much something you want to follow, whether it is for personal reasons for professional ones.
For one thing, they can alert you to topics that you weren't aware of, such as current events that are buzzing around the world. Often a news story will fall out of focus in the media, but the details will continue online, allowing you to learn more with simple hashtag monitoring.
Another reason is the ability to connect with groups of people who have formed a hashtag community. They are generally loosely affiliated with one another, just interacting through searching that hashtag. But you would be amazed by the people you meet this way, and the friendships you can form. Especially if you are doing something such as trying to meet a goal.
Then, there is marketing. Hashtags are the pulse of the social media world, and you need them to properly market yourself, your brand, or your business. Using (yet NOT overusing) relevant hashtags is one of the most effective ways to get retweeted more often and reach a wider audience.
Do you know of any good tools for using hashtags wisely? Let us know in the comments.
Image sources: Screenshots created by the author Feb 2014