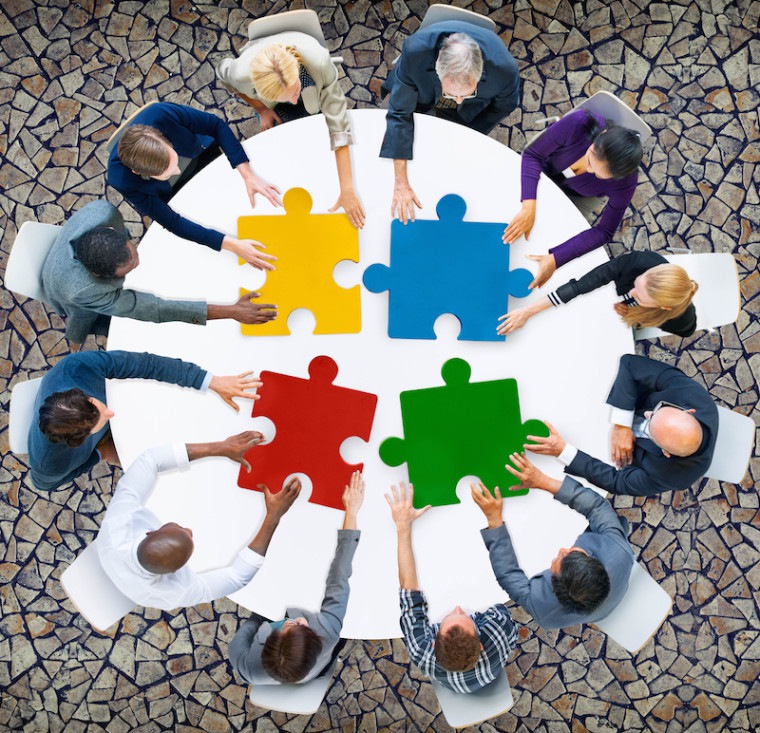 When you are trying to develop a brand as a marketer, you need the help of several different people all working together to make things happen. Developers, designers, and marketers are a promotion dream team and you need cohesiveness to make it all work.
Tips Every Marketer Must Follow For Collaboration
1) Organized Communication
When trying to create a game plan for your marketing strategy, you need to make sure everyone on your team is able to communicate with each other. You also need to know that everyone can follow the conversation easily. That's when you need proper project management software. This is preferable to group emails that tend to get confusing with many different "reply alls" that stack up and then get lost or ignored.
2) Use Proper Visuals
Marketing is inherently a primarily visual activity. Visual aids are useful to help your team work together to toward the same goal. You should have them stored all together in one cloud server that your team can freely access at any time. This makes presentations much easier since everyone can bring up the same information, at the same time.
3) Be on the Same Page (Literally)
When you email documents from one team member to the next, someone may make changes, suggestions, or notes and then pass it around. But sometimes it misses someone who needs to be CC'd and then you end up with multiple versions of the same document. This can be incredibly frustrating, time-consuming, and will impact the productivity of your project. Make sure you pick a cloud storage service that allows for easy collaboration with real-time updates. So you know you are all accessing the same document.
4) Create a Community
When people feel like they are contributing to something bigger than themselves, then they are more likely to do a better job and also be happier. When you have a project that requires collaboration, create a space that coworkers can come together and share ideas and information quickly and easily. When you have a problem that arises, it helps to get a different prospective. This is why collaborative communities are a creative way to solve issues while also maintaining a team atmosphere.
How to Create a Collaborative Community:
Create a collaborative space that makes it easy to contribute.
Ask open-ended questions.
Hold brainstorming sessions with the group.
Compliment members in the group on their strengths.
Assign clear tasks with milestones and check in when milestones are completed.
5) Provide The Right Tools
ITo do all of these things, it is important that you provide the right tools for the job. For proper collaboration you need a program that will allow multiple people not only to talk but also to access files quickly and easily. Luckily there are a few really great tools out there to help be the glue to help your marketing team come together.
Here are three of my absolute favorites:
OurUSB
OurUSB is a socially integrated collaborative cloud. It's a very neat concept with loads of practical applications. It's a secure cloud storage coupled with the powerful platform of social media. Imagine being able to create profiles for your development and design team then pass along project ideas, collecting the input of everyone all in one organized way. It definitely will help with productivity and efficiency and minimize frustration. Not to mention it integrates with Dropbox to make your life all the easier.
Basecamp
Basecamp is a web-based project management tool that allows users to create to-do lists and offers file based organization, time tracking, file sharing, and an in-program messenger service so users can communicate without distractions. It really does a great job at creating a community feel and cohesion amongst a team. However, the monthly fee tends to turn many users away but a great tool nonetheless.
Wrike
Wrike is an easy to use project management system that uses more of a list-based assignment system. Good for those whose brain does better with to-do type organization. It has a free and a premium version which allows users to test before committing to a monthly purchase. Wrike gives a great way to organize but less visually appealing than other programs.
When you put together the right people, the right methods, and the correct tools, you have a powerful problem-solving machine that can make any campaign successful. Marketers have a tough job but luckily there are a multitude of ways to make the job just the littlest bit easier.
Disclosure: My company uses all these tools.
Image Credits
Featured Image: Rawpixel via Big Stock Photo
Image #1: Rawpixel via Big Stock Photo