It takes much more than just building a website for your business to see leads, conversions, and growth. You need to strategize and think about the best way to attract your target audience. Your audience knows the service or product they need. They just want to trust your brand.
How are you going to speak to your customers? How are you going to let your voice be heard?
It starts by putting yourself in your buyer's shoes.
Show your audience you understand what they are looking for, and write content that resonates. Speak the language of your customers, share your passion for your brand. Create objectives and formulate each page of your website with that objective in mind.
Your top objective is to generate traffic and leads from your website, but as more and more content fills up your site, the objective alters slightly. Now, you want to increase your sales, show you are a trusted name in your industry, and create shareable content that is worthy of linking back to your site.
Implementing keywords will help users find your site, and there are a variety of keyword research tools to help you get started. These tools often offer additional features, including helping you place the appropriate text title tags, meta descriptions, alt tags for images, and keywords tags—all integral aspects of your website.
Once your website has all the appropriate factors in place, you can begin to leverage each page to increase your leads, click-through-rate, and conversions.
Five Analytical Tools to Boost Conversions
Like any marketing campaign, you want to track progress and performance of your online strategy so you can adjust on the fly before you miss out on potential leads. To leverage your website for an increase in online conversions and to maximize your marketing efforts, you must understand and track analytical data.
Internet marketing is increasingly a necessity in today's business world, and in turn there are a number of analytical tools available. Mull over the data, look at the search trends, and burrow into your reports to analyze the steps that must be taken to convert online.
When you're utilizing tools like Google Analytics or Google Search Console, reporting offers you valuable insights on your campaign. Use these insights to your advantage.
Click Path Analysis
How are your customers navigating your site? Did you know that you can follow visitors on their journey from the moment they land on your website? Through click path analysis, learn the behavior of your users and adjust your marketing efforts to increase conversions.
You can start your click path analysis through Google Analytics, and once you're comfortable, branch out to other tools for further insights. Additional tools you can use to your advantage include KISSmetrics and HubSpot.
Once you set a marketing goal, gaining the insights of your customer's path will help you reach your goal. You can see answers to all of your questions regarding the navigation of your site's end users. With access to key metrics, use the data to your advantage.
Ask yourself the following questions:
How many visits and page views does it take for your visitors to convert?
Which pages are viewed the most?
Which pages have the highest bounce rate?
Next, gather which pages were shared on social platforms, amount of clicks and page views, page load speed, and buyer personas. After gathering, provide the user experience your visitors are looking for by analyzing click path data. These kinds of metrics open a window that offers unique campaign assessment so you can better understand how your website is performing.
Finally, delve deep into the customer journey. For e-commerce websites, you can see items that were added or removed from a shopping cart, pages in which the user spent the most amount of time, and what items were purchased. Knowledge of the various factors associated with click path analysis will propel your campaign.
Conversion Rate Optimization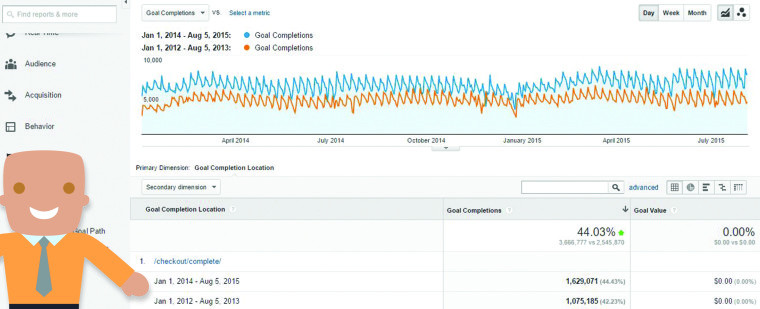 Have a low conversion rate online? For the majority of business owners, your conversion rate is determined by how many visitors take a particular action. Whether filling out a form, calling your company, or making a purchase, conversions are different for every business online.
Improve your conversions and increase your revenue to spend more in advertising and achieve a return on investment. No matter how good you think your conversion rate is, there is always room for improvement.
Through analysis and funnels, find out why your visitors aren't converting. By setting up goals and funnels in Google Analytics, you can quickly determine where you're losing visitors and how to make adjustments for an increased conversion rate.
When you can build your brand authority and improve your credibility online, visitors are more likely to convert. Always run tests on your site to gain additional insights.
Split Testing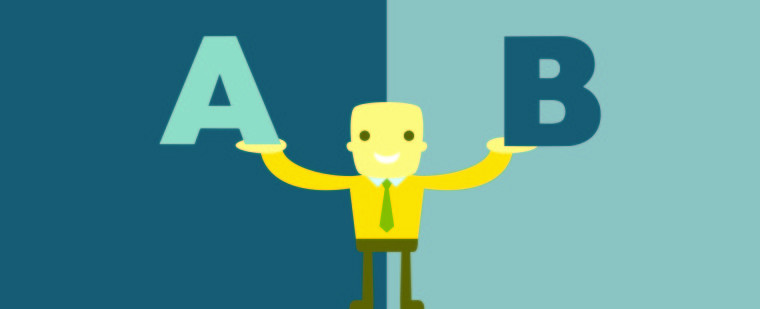 Split testing, sometimes referred to as A/B Testing, is the most direct way to earn higher conversion rates, and you shouldn't overlook this step in your marketing efforts. The more tests you run, the more you'll see a consistent rise in your conversion rate.
Running a split test means that you use multiple strategies and compare results. With different tests, and the more tests that are run, your understanding of user behavior helps to leverage your site over your competitors. CrazyEgg provides an extensive rundown of how split testing will improve the bottom line of your business.
Think about the marketing efforts that have the most impact on your revenue stream. Each visitor to your site becomes part of your experiment, allowing you to determine which aspects need alterations. Keep the tests simple, and focus on one area of your site at a time.
Discover how to meet the preferences of your customers, and propel them to travel from point A to point B on your website. The most practical way to run a test is through email marketing or PPC ads. The goal is to get the click.
After you've spent some time testing the performance of your campaigns, move on to the landing pages. You need that click to turn into a conversion.
Segmentation
Split testing is a technique designed to help you figure out how to market your website. Remember, one size doesn't fit all, and each of your customers are different. Follow distinct funnels that are relevant to unique personas.
Through segmented data in Google Analytics and assorted reporting tools, you can track your visitors. You can see where they're coming from, how often they're visiting the site, and the exact product or service pages they frequent.
Segments allow you to filter your metrics based on demographics, traffic sources, and duration of each visit. Plus, you can discover the funnels and click path of each user that has come from various sources. Compare traffic from different segments, such as Facebook or Twitter, and determine which platform is delivering the most valuable traffic.
In your analytical campaign, you can track and leverage many segments to learn about your audience. Create segments for various age groups, campaigns, traffic sources, or keywords. Plus, see which visitors landed on your site from different devices, browsers, and date of first visit.
Help personalize your campaign and better reach your target audience through Advanced Segments. It's all at your fingertips when you utilize Google Analytics and other associated tools properly.
Flow Reports
Similar to click path analysis, you can easily track how your audience is navigating your site through flow reporting. A step by step flow will allow you to watch the path of your visitors as they make their way through your site and see any roadblocks or detours to help identify issues with content or usability.
The key is to stay organized and keep tabs on your traffic. There are numerous flow reporting measures you can set up in your campaign. When used correctly, the reporting measures can lead to significant growth for your company. You can utilize the Behavior Flow metric, Goal Flow, Events Flow, or Users Flow.
Analytics uses the term nodes, which indicates how traffic flows through your site. The nodes are the steps your users are taking, and you can customize your reporting to analyze the flow of traffic. By analyzing the flow of your visitors, you can see where a user exited the flow, the volume of traffic and users through the path, as well as the behavior of your audience.
Use the flow reporting to monitor your content marketing efforts. Determine how the content on particular pages resonates with your audience and minimize drop offs. Use the information gathered to understand the mentality of your audience, and modify your efforts based on the reports.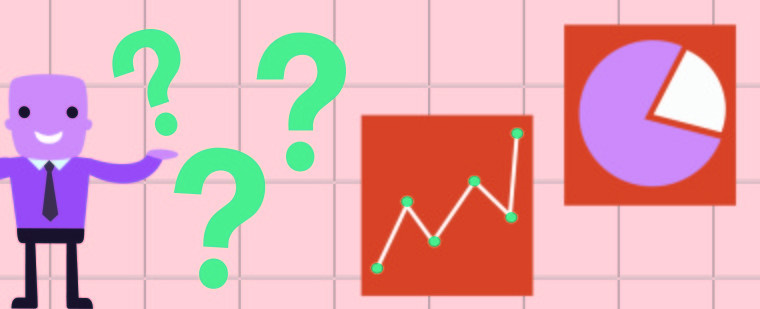 Conclusion
To truly convert online, you must rely on the metrics. They tell you what is performing well in your campaign, and what aspects need adjustments. Having analytical tools at your disposal will save you time and money. The goal is to convert online through organic traffic and links, but it's up to you to make sure that happens. Valuable analytical insight is the key to seeing your strategy through to success.
Image credit: Created by Gabrielle Frake | 1SEO.com Digital Agency (Used with permission)