Content marketing and cooking have a lot in common. You've got the chef (executive editor) who plans, delegates, edits, and manages the flow of the execution. The sous chef (writer) is right-hand man to the chef, following intricate orders of produce the meal (content). Though your dinner guests (readers) of a feast do not see what goes on behind the scenes, they are the ultimate judge. The end product portrays a clear reflection of what goes on behind the scenes.
Like a meal, coordinating content takes strategy, planning, communication, and access to an arsenal of tools. Missing just one of these steps can result in a poor end product.
Now is the perfect time to set the table for success. Here are four steps to master your content workflow:
1. Craft a Clear-Cut Content Strategy
Good content ties back with connecting to your audience on an authentic level. Before you create content, you have to intimately understand your audience. Create a grouping of personas based on age, gender, interests, profession, geographic location, web behavior, and consumption patterns. Leverage tools like Facebook Audience Insights, Google Analytics and Twitter Analytics to get to the core of your current audience.
Develop detailed personas so you can craft your content towards the habits, interests, and consumption patterns of these individuals. Then, map the content themes with buyer personas. Think about how your personas want to be marketed to and create content that supports their needs. Keyword research can help with understanding of how and what your customers or prospects are looking for when they hit Google and social sentiment analysis can determine the attitude of a speaker or a writer with respect to some topic.
Define how you're going to measure the success of your campaign efforts with three to four key performance indicators (KPIs) based on conversion, referral, and share of voice metrics. Measure your campaign through brand exposure, engagement, influence and lead generation metrics.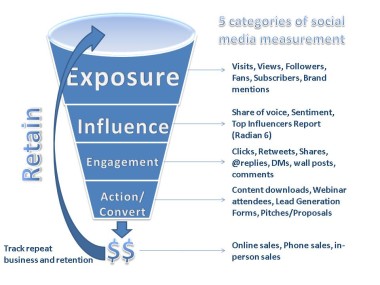 2. Maintain a Calendar
Once you have your strategy identified, now it's time to put it to practice. Creating an editorial calendar can help you stay organized and make sure you are hitting your content themes. Calendaring who on your team is responsible for what piece of content and its routing status helps make all systems run smoothly.
Set deadlines for not only for publishing, but also strategy, drafts, editing, and routing. Use a content workflow tool that allows you to view the content via a color-coded calendar so you can get a good visual of your content. For a free option, Google Calendars work well. If you need an advanced platform with multiple seats (and color coding), use ClearVoice. Then, use tools like CoSchedule, a social sharing option where you can schedule where and when to share your blog post content after it publishes.
Whatever tool(s) you end up going with, plan at least three months at a time.
3. Clearly Communicate
There are many moving parts in content marketing, so it is important to keep the communication lines open between collaborators. Avoid having "too many cooks in the kitchen" through basic face-to-face and digital communication tactics. Here are a few reasons why communication is important:
On deadline
Have questions answered
Uncover new story ideas
Are on the same page
Are maintaining consistent quality
Discuss ways to promote the content
Evaluate performance
What tools should you use? Google Hangout is an easy, free route that enables you to schedule a video conference call for up to 10 devices. If you have 10+ people calling in use Google's Hangout on Air, which live streams the call via YouTube. Yammer is also an option. With Yammer, you can set up a private social network for anytime, anywhere team conversations and collaboration.
If you have a particular CMS or content workflow tool that allows you to converse in real-time, use that. Using the integrated communication reduces overall questions and allows you to communicate informally.
No matter what form of communication you choose, keep the conversations going. Schedule kick-off meetings then follow up with daily or weekly pow wows.
4. Leverage Content Workflow Tools
Up until a few years ago under-one-hood content marketing solutions didn't exist: we relied on a cornucopia of tools. Today there are multiple content workflow right at our fingertips, allowing us to create process, scale our efforts, and create brand consistency with multiple contributors and channels. Content workflow tools are not one size fits all, however. Invest in a content workflow tool that has the following features:
Persona templates and content strategy integration
Real-time collaboration and editing
Editorial calendars
Status tracking
Integration with an external writer marketplace
Team productivity tracking
Publishing integration
Social media syndication
Your content should continually adapt to the challenge of creating efficient processes, integrated technology and an intelligent strategy. With a well-vetted content workflow, your content campaigns will not only fall into place, but will also be extremely successful.
What tools do you use to balance scale and quality in your content? Please share your thoughts below.
Image Credit:
Five Categories of Social Media Measurement by Folk Media