Google SERPs consist of the page titles and search snippets generated based on your search query. The words used throughout the SERPs (excluding the search term itself) are your keyword closest neighbors, its related words that are often used in the same context.
What if we could extract those words? That would open up some very cool opportunities:
Giving us more ideas for new content;
Enriching our keyword lists;
Showing us more ways to optimize our pages, etc.
Now, the good news is that we actually can extract words from search engine SERPs, and here are three tools to help us:
Keyword Finder
Keyword Finder is a new web-based tool that "uses your term to search the web [note: it os not quite clear which search engine the tool uses], extract the relevant keywords from the 50 most successful pages returned and sorts them by frequency." (credits for the find to Andy Murd).
The fact that other sites were successful in getting placed that high in search results should give you a good idea of what to do to get your product up there.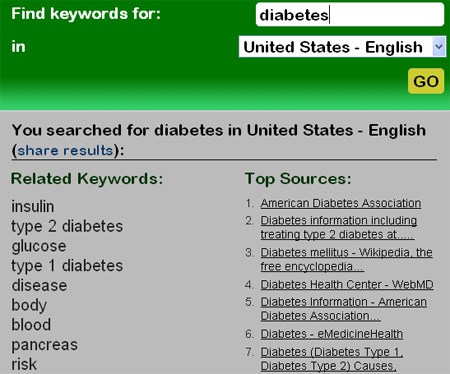 Search Cloudlet
Search Cloudlet (install here) analyzes Google SERPs and extracts most frequent words representing them in a tag cloud based on the popularity of each one. For more accurate results set Google to show 100 results per page (for the tool to have more data to analyze):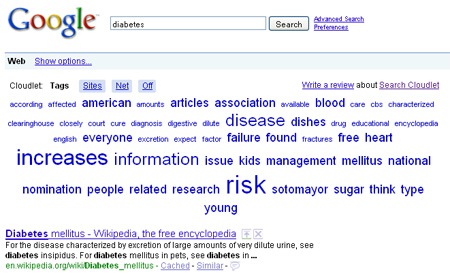 Deeper Web
Deeper web is another FireFox extension that offers to "find better search terms extracted from your search results". It has a couple of cool features you will love:
Refine search results by adding / excluding any term from the tag cloud;
Get the tag cloud of phrases (two-word combinations).