In today's ever-changing, fast-paced digital world, information overload is the name and stress is the game.
When it comes to handling workloads, many of us are faced with a seemingly unsolvable conundrum: How do you complete all of your personal and work-related tasks on time without going crazy?
The abundance of information online that we're drowning in is certainly a contributing factor to our (partially self-induced) stress problems. We are more connected than ever, which often means we can't switch off from the constant stream of tasks that demand our attention.
Yet the internet also offers some solutions to reduce anxiety and beat the ticking clock. From communication, project management, and accounting to keeping your content close at hand and increasing your productivity, there are online tools that can spare you a headache or two. Here is a list of 28 to help you get your workload under control.
Masters of Communication
#1. SaneBox
What's the archenemy of effective communication? Most people would probably vote for email. That's why SaneBox exists. Over time, the service learns what emails are significant to you. Then, it filters out the emails you don't need, so you can focus on the most important communication and get rid of the anxiety that comes from unanswered emails.
#2. Checker Plus for Gmail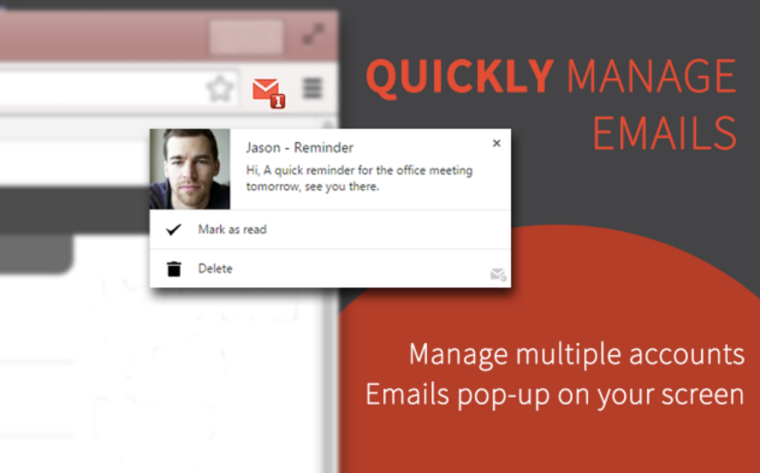 Checker Plus for Gmail substantially expands Gmail's functionality in Chrome by providing not only pop-up notifications when someone opens your message, but also notifications for incoming correspondence. All this means you can sort your mailbox without ever having to open it. The best part is that you can use it with multiple Gmail accounts, so it takes away the strain of switching between different mailboxes.
#3. Followup.cc

Both a Gmail plugin and a standalone app that gives you full control over the timing of your communication, Followup.cc is a salesperson's best friend—and saves you a great deal of anxiety. How? You can take advantage of a variety of easy-to-set-up reminders to follow up with someone, not to mention a bunch of other highly customizable settings (group and personal notifications and cancel-on-first-response are just a few of them).
#4. Slack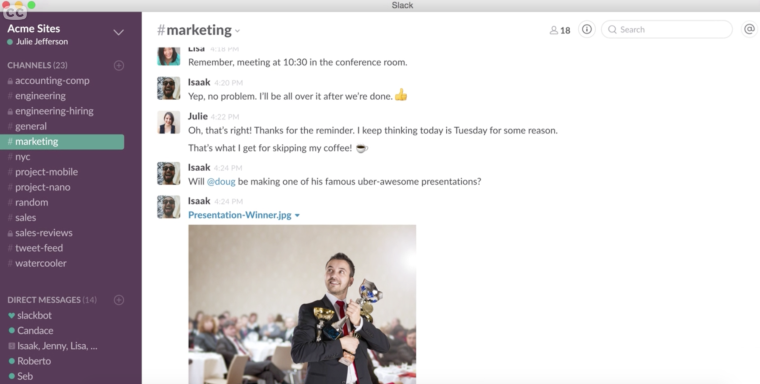 Working within a team can be complicated. Thankfully, Slack takes the pressure out of work-related communication by letting you upload and share documents and organize communication by topical channels. Plus, it integrates with practically all of your work tools.
#5. TeamViewer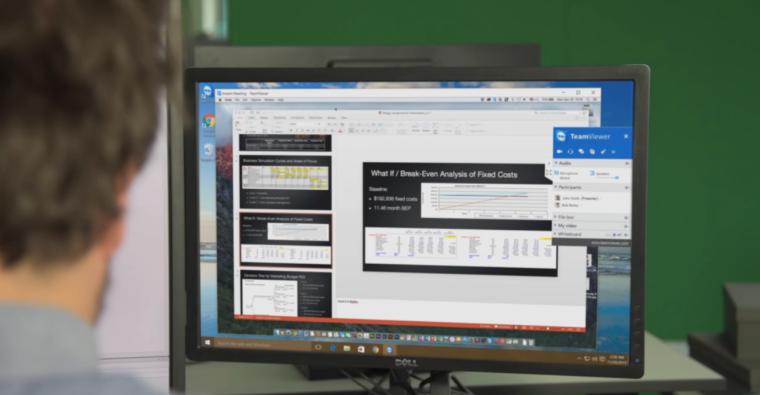 Another great solution for streamlining communication within a team is TeamViewer, which provides remote access and support for online group meetings. You can collaborate via the platform, plus easily transfer files. Access is possible from any browser or device, so it is as stress-free as it gets.
#6. Join.me

Join.me promises better meetings for everyone, and there are good reasons to believe them. The service offers free screen sharing, video conferencing, and team collaboration, and the paid plans add advanced capabilities for an even better experience. Your team meetings will run more smoothly and online talks with clients will be more efficient with screen sharing and audio tools.
Organizing Like a Pro
#7. Asana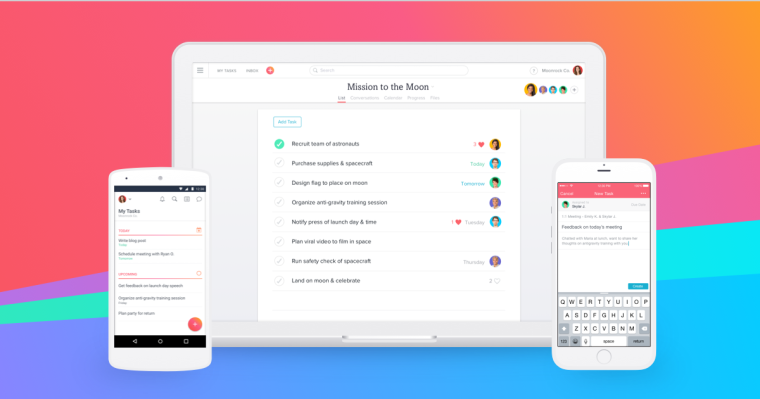 You've taken care of your personal, team, and customer communication, but organizing your work can be twice as hard. Asana is a project management app that boasts a constantly evolving interface. It helps make the lives of you and your team better—and less stressful—by allowing you to track your work and move ahead on projects together.
#8. Wunderlist

What about organizing your own tasks? Well, you don't need to be a wunderkind to use Wunderlist. The easy-to-use app helps manage your tasks, plans, and errands. It has notifications built-in, so you don't need to worry about forgetting crucial tasks. Just write it down in the app, straight from your mobile device.
#9. Thrive Day Planner

How can you organize your day like a pro? The Thrive Day Planner was created for business owners and entrepreneurs to set major goals so you don't get bogged down by day-to-day responsibilities. The Planner promises to help you grow your business while you do the things you love most.
#10. MyLifeOrganized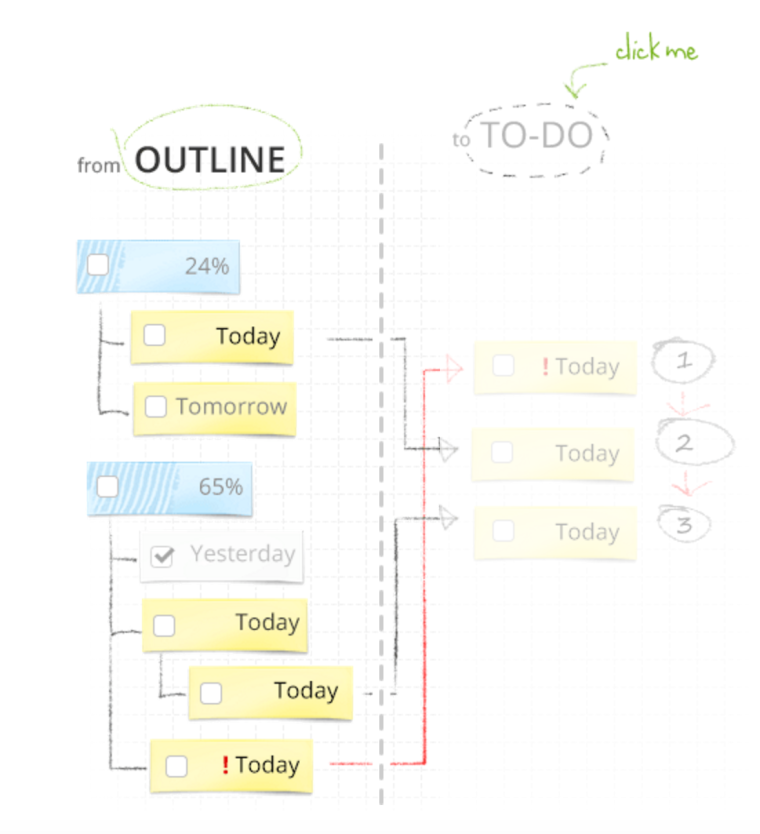 MyLifeOrganized is yet another nail in the coffin of procrastination and ineffectiveness: it claims to be the most flexible task management tool out there. Besides creating to-do lists, you can outline the hierarchies between tasks by breaking them into subtasks. You also get location reminders, plus the app syncs to the cloud.
#11. FullContact Card Reader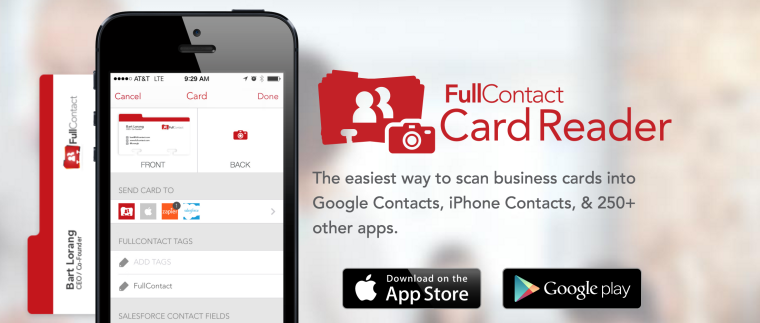 Admittedly, the name FullContact Card Reader is not the most appealing at first glance, but the functionality of the app more than compensates for it. The app allows you to scan business cards and upload them into your Google and iPhone Contacts, as well as to more than 250 other places. If living with a pile of business cars on your desk is not your idea of happiness, it can save you a ton of time.
#12. Teamweek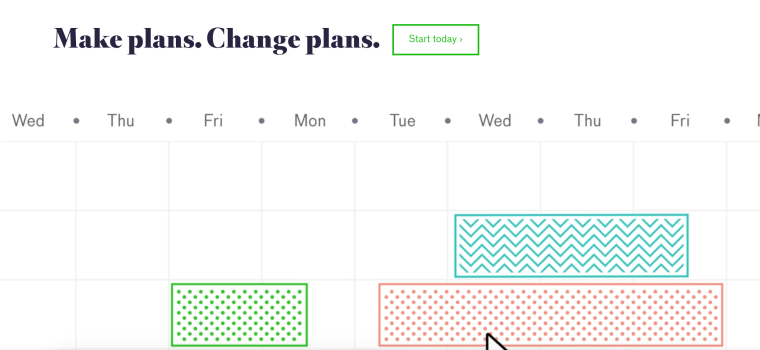 Teamweek is a sweet team project planning tool that adapts to the unpredictability of teamwork. It gives you a clear overview of what different team members are working on this week. This allows you to distribute work evenly among people, which means less pressure and smoother team operations. And let's not forget: it's accessible from any device.
Everything You Need for Your Written and Visual Content
#13. Evernote

Evernote is the king of note-taking for both your business and individual needs. It improves your workflow by giving you a single place to keep all your text-based documents, so you don't need to frantically browse through 10 different places to find that critical report. It is especially useful for taking notes during meetings, since you can easily add checklists and turn notes into tasks.
#14. MiniNote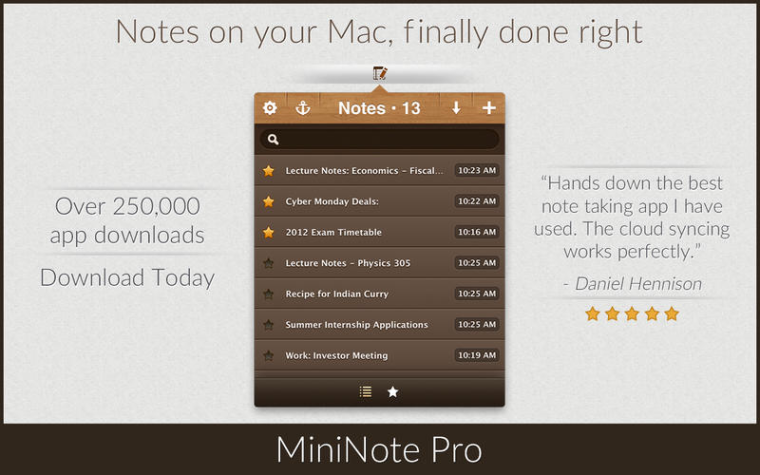 If you don't need extensive note storage, MiniNote is a checklist app that can do a great job for you. Visible yet unobtrusive, it stays right on your desktop screen and nudges you to take care of important tasks, while also protecting any information you input.
#15. Pocket

Ever wanted to save an article to read later? Maybe you even added it to your browser bookmarks, but you never remembered to go back to find it. Pocket is here to change that. This digital library lets you save articles, videos, and whatever else you might find online, so you can view it later (online or offline) on any device.
#16. Hemingway App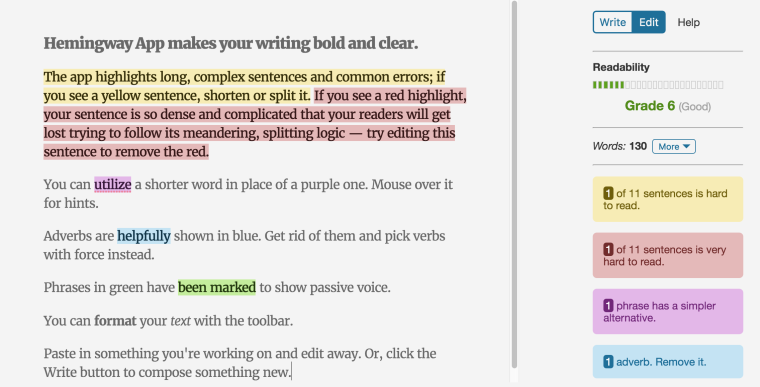 If your daily work involves writing, the Hemingway App is your literary buddy that takes away the stress of sending out an error-filled document. The service identifies typos and grammatical errors, as well as other syntax issues in your content. By identifying phrases that are difficult to read and offering better alternatives, it ultimately makes your writing clearer. You can even see the readability grade of your piece.
#17. Pixlr Editor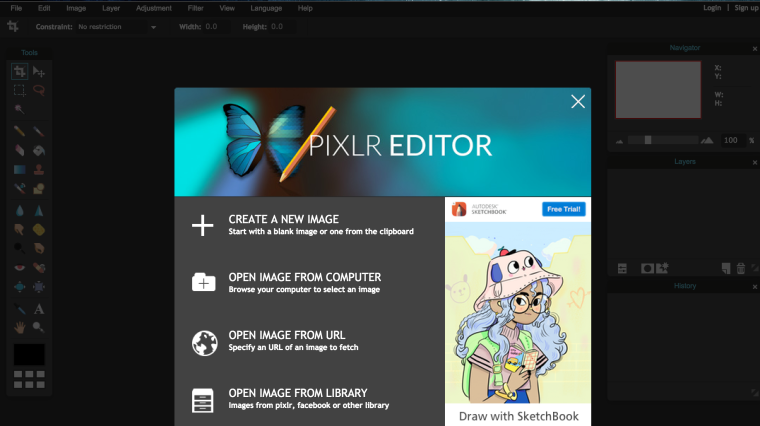 Do you need to quickly brush-up an image? Pixlr Editor is the best online tool for that. It is a browser-based photo editor that lets you create and edit images and optimize them for the web. It works with Photoshop PSD files and supports multiple layers. You can make everything from social media cover images to charts for a blog post in no time. And the best part? It's free.
Accounting and Other Administrative Pains
#18. FreshBooks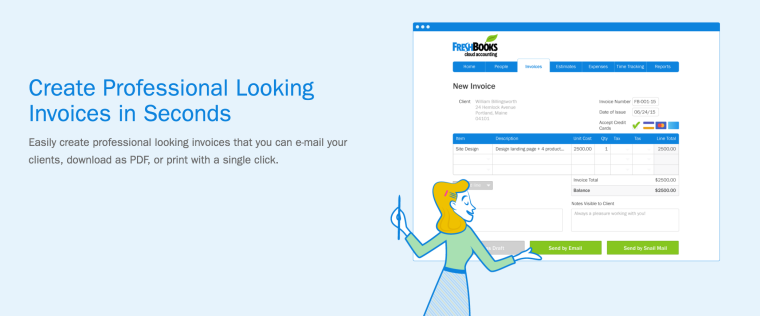 Who doesn't hate accounting? Well, maybe accountants, but even that's not always true. If you have a small business, FreshBooks can save you up to two days of paperwork each month. Also, you can track expenses, log time, and issue invoices. Having all these tools in one place instead of scattered throughout multiple places will reduce your stress.
#19. Freckle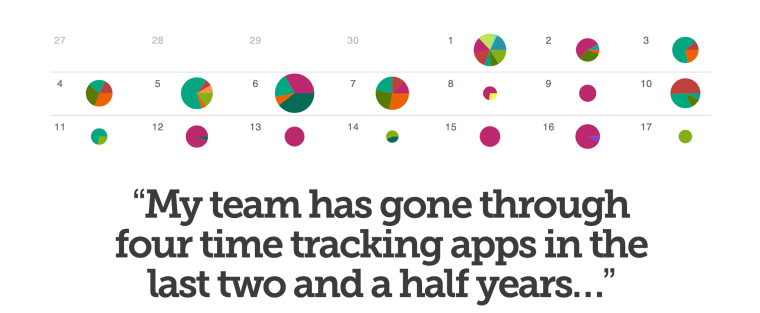 If you can relate to the quote in the image, you might need to look into Freckle. Known for being a "friendly online time tracking software", it distances itself from that unpleasant feeling connected with inputting your work hours for the week. The solution is flexible and saves managers the pain of nagging employees to track their time.
#20. Toggl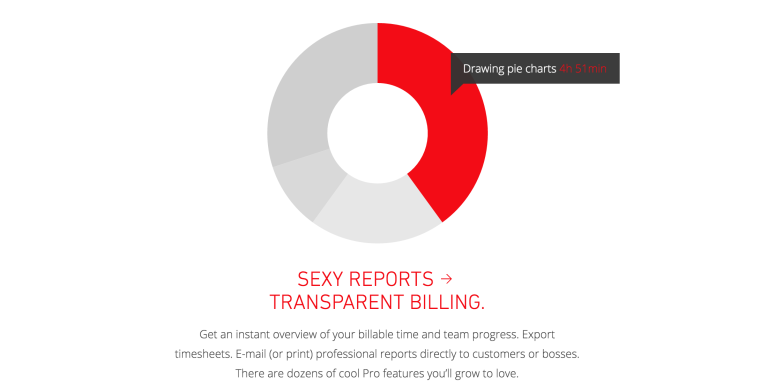 It might be difficult to imagine how "timesheets" and "sexy" have anything to do with each other. But Toggl has achieved that, taking the strain out of time tracking. It claims to be an instant productivity booster, allowing for one-click time tracking for teams. You can even divide teams into separate user groups and color-code your projects.
#21. LastPass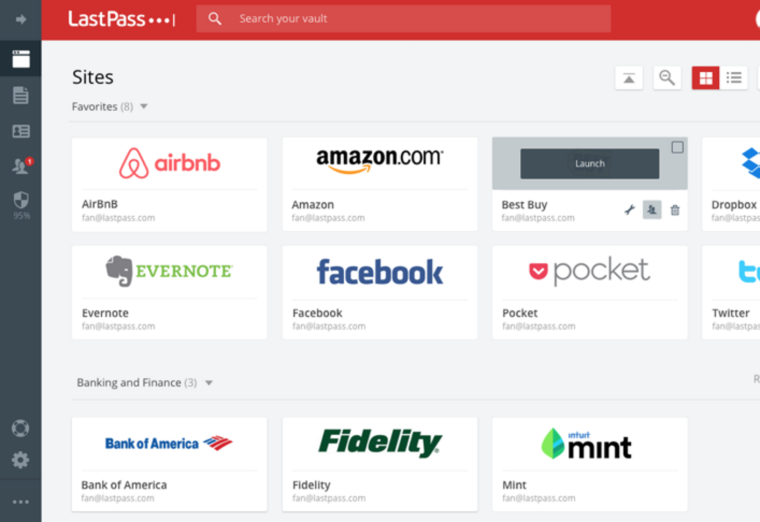 We all know how hard it is to come up with a password that is both unique and strong enough to be secure. Thankfully, LastPass solves all your password problems by remembering them and filling in forms automatically, while keeping your sensitive data safe thanks to an encrypted master password.
#22. Dashlane

Dashlane is another worthwhile solution for your password saving needs. With Dashlane, you can automatically log in to every website you have saved, on any device you might be using. This especially comes in handy for preventing the chaos that managing multiple accounts often leads to. Dashlane also monitors your security to keep your sensitive information safe.
Productivity Boosters
#23. Producteev
Producteev is a task management software to keep your team organized and on the same page, while making sure your overarching goals don't fall by the wayside. Its focus is on tracking the progress of individual tasks completed by different team members, so that overall productivity goes up, while stress levels plummet.
#24. IFTTT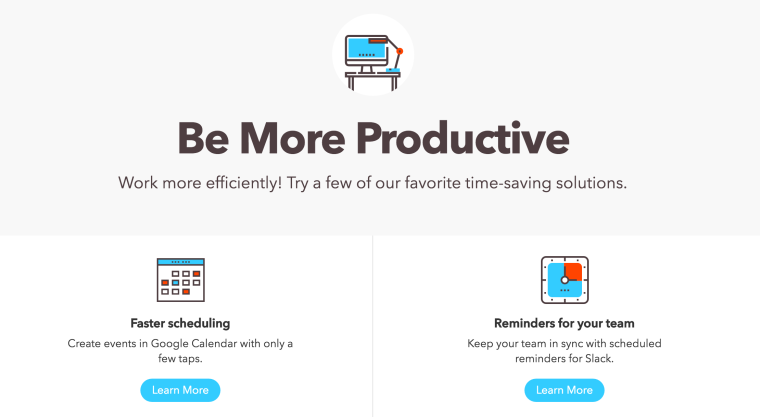 The hardest part of using this tool is guessing what IFTTT stands for: "If This, Then That". IFTTT connects the rest of your apps to ensure they work better together. It's particularly useful for handling recurring tasks, so you can automate your own work processes. Not only will it improve your productivity, but also it will reduce the anxiety of managing multiple apps.
#25. TopTracker

TopTracker is more than just a time-tracking app: it enables you to create projects and track your productivity to see which areas still need work. Although it was originally made for the freelance community, it is convenient for anyone who wants to improve how they handle their workload.
#26. StayFocusd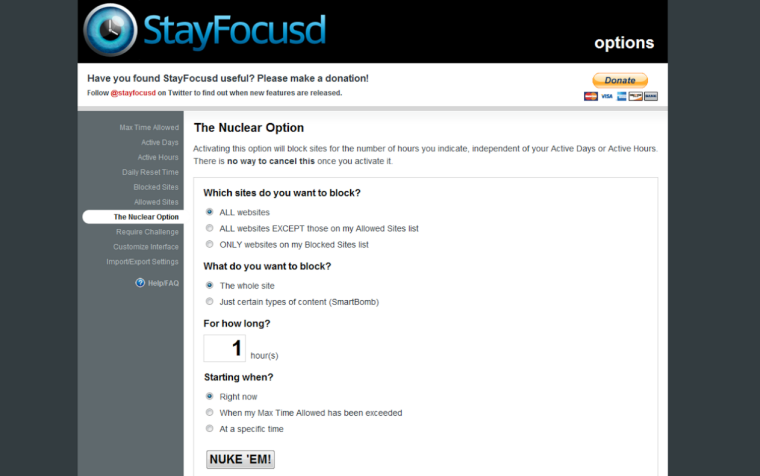 Multitasking may be killing your productivity, but taking a break from work to surf the web always brings temporary (albeit guilt-ridden) relief. Cut away the unhealthy habits with StayFocusd. This Google Chrome extension helps you in the battle with distractions by blocking websites from your browser for certain amounts of time so you can focus on your work. Bonus: there is a "nuclear" option, so you can block the whole internet if the need arises.
#27. RescueTime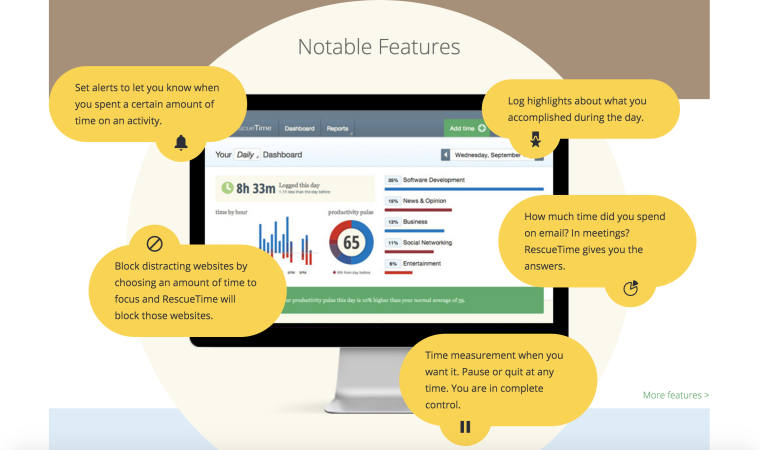 With RescueTime, you can remove the distractions from your day for good, get a better understanding of your own working habits, and take advantage of your most productive times of day. RescueTime gives you a complete picture of your internet usage and work patterns, so you can regain control over your productivity once and for all.
#28. SERPS Redux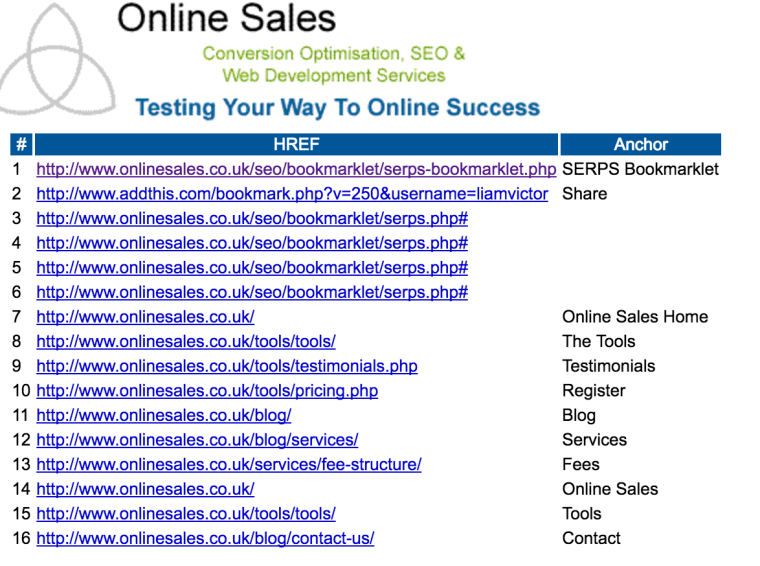 Finally, if you deal with SEO on a regular basis, SERPS Redux will save you a lot of time by giving you links, titles, and HTML listings on your Google searches—and converting URLs from SERPs in a list that is much easier to use. Also, it helps you avoid extra manual work, enabling you to find the titles of pages that rank for your target keywords twice as fast.
So are you ready to cut down the amount of stress in your life? These tools alone can't do it all for you, but they're a great place to start. With their assistance, you can streamline your communication, manage your content output, take care of tedious tasks, get better organized, and boost your productivity. The sky is the limit.
Image Credits
Featured Image: William Iven/Unsplash.com
All screenshots by Alexander Kesler. Taken April 2016.