If you're like me, you may be a little bummed that summer has quickly come and gone. The good news? The end of summer means we're getting close to arguably the most important event of the year: Pubcon!
Pubcon Las Vegas 2015 will once again return to the Las Vegas Convention Center South Halls from October 5 – 8 and will feature keynote speeches from Guy Kawasaki (Canva), Wil Reynolds (Seer Interactive), Gary Illyes (Google), John Brown and Richard Zippel (Google), and Duane Forrester (Microsoft's Bing). Oh yeah, Rand Fishkin is delivering his first Pubcon keynote ever. That's definitely a must-attend.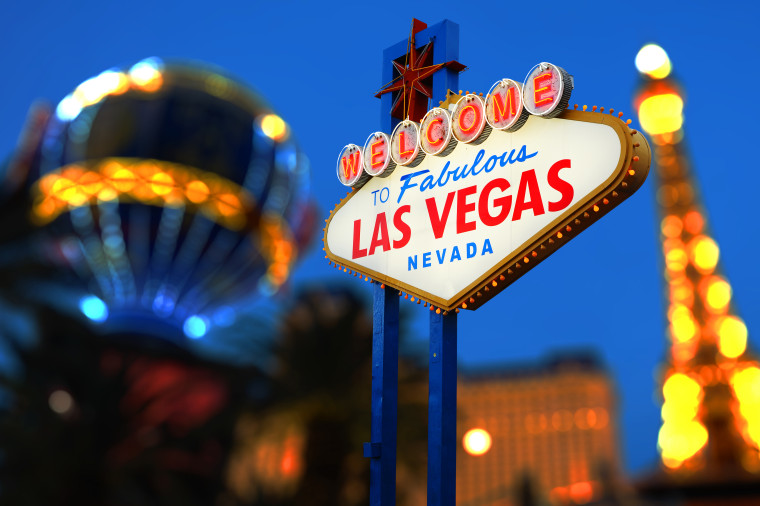 If those speakers weren't enough to draw to the entertainment capital of the world, Pubcon also offers plenty of networking opportunities and over one hundred sessions that discuss everything from search, digital marketing, paid search, social media, and optimization.
To get you even more amped for this electrifying industry event, here are fifteen facts that you may not know about Pubcon.
1. Can be Traced Back to the 1980's
Pubcon founder, and current chief executive, Brett Tabke has been involved with computers for over thirty years, he even programmed Karma 128, which was a leading-edge assembler for the 65816. Tabke, however, has also continually worked on community networking sites since 1984–specifically dial-up bulletin boards like the 300-baud Computer Bulletin Board Systems.
By the time 1997 came around, Tabke launched SearchEngineWorld.com, which became WebmasterWorld.com in 1998. WebmasterWorld.com would go on to become the one of the oldest and most-respected message forums. WebmasterWorld was then acquired by Marketing Ninjas in 2012.
2. The "Pub" in Pubcon
In 2000, there was an informal gathering of search engine optimizers at a London pub, hence the "pub" in Pubcon. The London pub in question was the Cittie of Yorke. This historic pub has been listed in CAMRA's National Inventory of Historic Pub Interiors and is owned operated by Samuel Smith's Old Brewery. Even though the current building was rebuilt in the 1920s, many of the buildings on the site has been in use since the 1430's.
This downtown London pub also held conferences in 2002, 2003, 2004, and 2005.
Today, the "pub" in Pubcon stands for publishing, but the pub gathering tradition remains intact.
3. You'll Run into Celebrities
Pubcon is full of industry celebrities that include Matt Cutts, Rand Fishkin, Chris Brogan, Duane Forrester, Ann Smarty, Jay Baer, Brian Clark, and Larry Kim, to name just a very few. Besides meeting these industry leaders and influencers, you may even have a chance to run into outside of SEO. Over the years, celebrities like late night talk-show host Carson Daly, author Malcolm Gladwell, and CSI Miami's David Caruso have made appearances at Pubcon.
4. Brett Tabke Coined the Term SERPs
You're familiar with the term SERP, which is short for Search Engine Results Page. But did you know that Pubcon's own Brett Tabke coined the term SERP? One of the first known uses of the term can be found on a thread on WebmasterWorld on September 8, 2000.
Tabke has also coined other several SEO staples like "Link Farm" and "SEO Themes".
5. Pubcon Made Its North American Debut in 2002
On February 23, 2002, Pubcon appeared for the first time in North America. The event was held at the Crazy House Lounge in Irvine, CA and was sponsored by FAST (AllTheWeb), PositionTech, Overture, Inktomi, and TopDog Software.
2002 was also an important year for Brett Tabke, since he met his wife when Pubcon returned to London in October.
6. The Original Panel from Boston 2003 Still Show Up
Boston 2003 is remembered for being the first time that PubCon had a major-conference format. The one-day event at the historic Wyndham Hotel had over 300 attendees and sessions from the top search engine panels.
Three of the four original panel members, Google's Matt Cutts, and search pioneers Tim Mayer and Dan Boberg have all returned to Pubcon throughout the years.
7. Home to Major Announcements
If you've attended Pubcon in previous years, then you already know that it's full of actionable "takeaways" that are exclusive to the conference. But, Pubcon is also known for having monumental announcements from brands. in Las Vegas 2004, for example, Google launched AdWords for marketers and Microsoft announced upgrades to its MSN Search Service. In 2012, Matt Cutts unveiled Google's new disavow links feature for webmasters.
8. Pubcon Took Over Vegas for the First Time in 2004
Pubcon 7 wasn't just the first time the conference was held in sunny Las Vegas, it was also the first time that it was held in a major convention center. With 72 speakers, over 25 sessions, 30-plus exhibitor booths, and approximately 1,200 attendees showing up for party hosted by Yahoo!, Pubcon 7 was such a major hit that Vegas became its permanent home in the fall.
9. Named a Must-Attend Conference
Is it really surprising that Pubcon would be included in one of Forbes Magazine's "Must-Attend Conferences For Entrepreneurs" in 2013? Besides being included in that prestigious lists, Pubcon has also been included on Inc.com's "7 Digital Marketing Conferences That Will Grow Your Business This Year" and the "7 Online Marketing Conferences You Have to Attend" according to AuthorityLabs.
10. The Longest-Running Series of Conferences in the Industry Under the Same Name
Even though the meaning of the name has changed since that first meeting in London back in 2000, Pubcon has been able to keep the same name for over the last fifteen years. This gives Pubcon the unique distinction of being the longest running industry conference that is still using the same name.
11. The Exclusive Host of the U.S. Search Awards
Following the success of the U.K. Search Awards and the European Search Awards, which were launched in 2011 and 2012 respectively, the U.S. Search Awards is the largest celebration of search, pay-per-click (PPC) and digital marketing in the U.S. This event is exclusive to Pubcon and will celebrate it's third anniversary on October 7 at the Paris Las Vegas Casino and Hotel.
Bonus fact: Our own Loren Baker and Kelsey Jones are panel judges.
12. The Functional Las Vegas Convention Center
When Pubcon comes to Vegas, it calls the Las Vegas Convention Center home–specifically the Convention Center's South Hall. Located at 3150 Paradise Road, Convention Center is located adjacent to the Las Vegas Strip.
Considered to be one of the most modern and versatile facilities in the world, the Convention Center is approximately 3.2 million square feet and includes two million square feet of exhibit space, 144 meeting rooms, and a 225,000 square feet lobby and registration area.
13. The Largest Optimization and New Media Event
Back on November 8-10, 2011, Pubcon made history by becoming the largest optimization and new media event ever held. The conference achieved this honor by hosting a lineup of more than 100 sessions and 200 speakers in nine full daily sessions. In 2012, Pubcon bested itself by featuring over 130 sessions in a record ten simultaneous topic tracks and keynote speeches.
14. There's a Connection to Spotify
Since 2009, Shakil Khan has been the Head of Special Projects at the popular music streaming site Spotify. Khan also happens to be the personal advisor to Spotify's founder and CEO Daniel Ek.
Before that, Khan was a member of the WebmasterWorld's message forums, he founded the popular "Forum 78" which focused primarily on Google advertising, and early Pubcon supporter. In 2012, he was a keynote speaker at Pubcon.
15. Over 30,000 People Have Attended
Pubcon has grown from a gathering of just 125 WebMasterWorld members in a London pub to a huge annual conference in Las Vegas with more than 3,000 industry professionals. In fact, over the last fifteen years, over 30,000 people have attended Pubcon from 130 different countries.
Are You Ready For Pubcon?
If you're not ready for this year's Pubcon, then make sure you check out their website for more information.
Once you get the lay of the land, don't forget to visit the SEJ team at booth 113 on October 6th and 7th. Besides the booth in the exhibition, Executive Editor Kelsey Jones, Founder Loren Baker, and Chief Social Media Strategist Brent Csutoras will be speaking throughout the week. Feel free to stop by and say hello!
Image Credits: Featured image via Pixabay, In-post Photo: somchaij/Shutterstock.com