Today's internet user is well aware that certain sites may contain information that cannot be trusted—and even, heaven forbid, malware. In fact, many users either actively look for signs that will help them determine whether or not a site is trustworthy or unconsciously decide whether or not to trust a site based on what Malcolm Gladwell calls the Blink effect. Either way, this decision process lasts just a few seconds and is make-or-break: in that short time you can either lose that user forever or gain a loyal customer. This is especially true when it comes to e-commerce sites, where consumers need to feel secure when entering their payment details.
Understanding online users' perception of trust is, therefore, an essential part of a marketing manager's day-to-day activities. Investing the necessary time and resources will help site owners optimize their sites to better align with the visitors' expectations and increase the perceived trustworthiness of the products and services they offer. In this article, we'll review 12 proven tactics for what I like to call STO (Site Trust Optimization).
1. Ads are Best Served With Thought
Popups and in-site ads are a great way to achieve more conversions. Anyone who tells you otherwise has never done marketing for an online B2C business. However, there's always the risk of annoying your visitors or, even worse, reducing their level of trust in your site. For this reason, popups and in-site ads should be implemented only after you've carefully analyzed historical and current data. Analyze your sales funnel and try to determine where and when your ads will best serve your purpose. This will not only help increase your site's trustworthiness, but will also increase your conversion rate from these ads. One thing you should avoid at all costs: NEVER present a popup right when a visitor reaches your site. Not only is it annoying, but it jumps the gun; let your visitors get to know you before popping the question!
2. "What's In a Name?" It Really Does Matter
Good domain names are very hard to come by. This, however, is no excuse for choosing flashy, in-your-face, lengthy domain names that will only make your visitors feel like you're trying to scam them. Domains like 'getnewraybanstoday.com', or 'bigcheaprolex.com' sound like you're trying too hard, which will be perceived as cheap or even as a scam. In both cases, you will lose the trust of your potential audiences even before they reach your site.

3. Malware Scanners
In many cases, a site is determined to be unsafe by its visitors or by automatic tools, without any fault of its own. The simple truth: your site is susceptible to malware and viruses, and you won't always be aware of it the moment there's a problem. By the time you've detected an infection and taken the necessary steps to remedy it, it may be too late; your site will likely have already been relegated to a blacklist of untrusted domains. A good practice that will help you avoid this unfortunate outcome is to regularly check your site using one of the many free Malware scanner tools out there. Google Webmaster Tools is a good place to start. If you do find malware, you can use the guidelines provided by Google to isolate the problem and get rid of it quickly.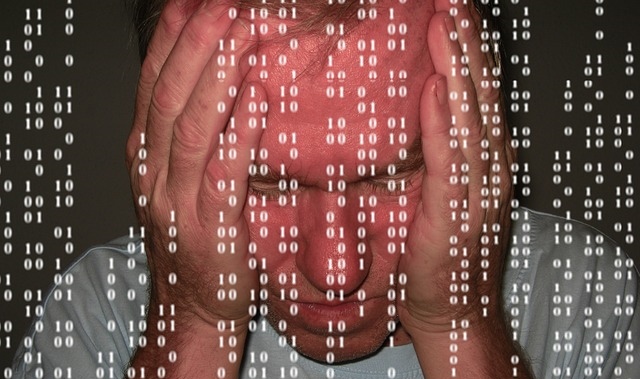 4. Ask for a Second Opinion
There are several communities of people out there who would just love to give you feedback about your site and its level of trustworthiness. MyWOT is one great example of such a community. Established in 2006, its members have since evaluated tens of millions of sites. These endorsements, together with a safe-browsing algorithm, are implemented within a safe browsing extension that can help users determine whether a site is safe. Submitting a request for review to such a community will help you establish your site's trust, as well as provide objective feedback that you can use to further optimize your site. A word of caution: make sure you run a thorough check on your site before submitting it. Reviewers in these communities are quite savvy tend to be very honest.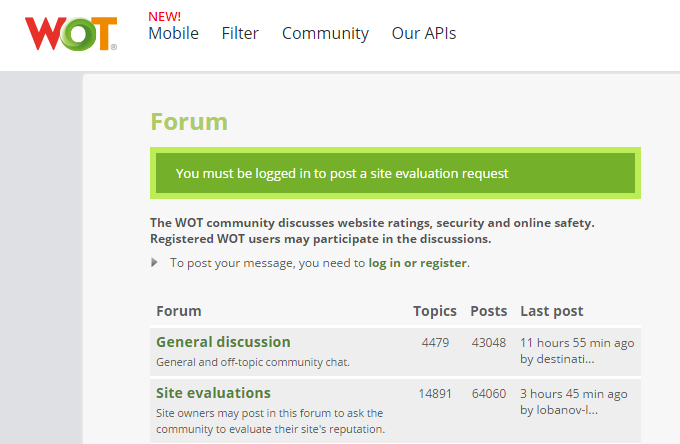 5. The Sheriff's in Town: Trust Seals
There are several well-known trust seals that site owners should consider adding. Tools from TrustPilot.com, Truste.com, and Symantec (confirming your SSL), can go a long way to reinforcing your site's trust, especially at that crucial moment before a purchase.
6. Don't be a Stranger: Make it Easy to Reach You
You may not always have the resources to offer round-the-clock support, but that doesn't justify hiding your 'Contact' page. Because your visitors evaluate your site's trustworthiness within a few seconds, make sure they can easily find a link to your Contact and Support pages.
7. Show Off Your Offered Warranty
Make the fact that you offer a warranty abundantly clear to visitors. It will quickly demonstrate that you do offer a warranty in the first place, helping visitors form a positive opinion about your site while raising their level of trust in your brand.
8. And You Are…?
Invest time in your 'About Us' page to ensure the messaging about your site and your brand is crystal clear. There are so many sites out there that either don't have an 'About Us' page, or have one that includes generic information that doesn't help form an opinion about the site and the company behind it. Your 'About Us' page is not only crucial for establishing trust with your visitors; it's also another great tool with which to market yourself. Once you've solidified your brand's identity, make sure that the design of and the content in your 'About Us' page clearly conveys that message.
9. Reviews and Testimonials
Word-of-mouth is one of the biggest organic distribution channels available today. People naturally feel more comfortable buying products or using services that have already been vetted by others whom they know and trust. For the same reason, reviews and testimonials are a great way to help visitors feel more comfortable with your site and brand.
10. Reliable Site-Search
Using the site-search function to push additional offerings is a common marketing tactic in the online shopping world, which is perfectly fine. The problem arises when you abuse this tactic and start returning results that are only slightly relevant—or have no relevance at all—to the original search query. This outcome will confuse your users, and is also likely to make them lose trust in your site. Make sure you offer the most relevant results possible and take the necessary steps to ensure the other suggested results, such as a product-of-the-week or complementary products, are clearly marked as such. This practice will make visitors feel comfortable on your site and will help increase the chances of them completing a purchase. In this example, only two out of the six results are related directly to the search query.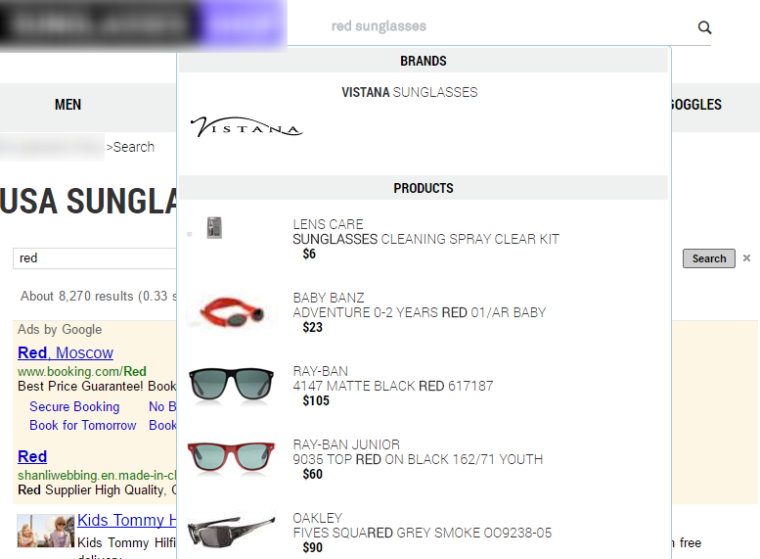 11. Boo! Avoid Ghost Pages
"Launching a blog" and "setting up social pages" often appear at the top of a marketer's checklist when promoting a site. These are certainly important elements in your marketing stack, and they can offer tremendous value to the visitor. However, if you lack the resources to ensure that these two entities are regularly updated with fresh and engaging content, you risk them not only becoming redundant, but also potentially damaging to your site and the brand's perceived level of trustworthiness. There's no harm in waiting to launch the blog and social pages until you know you can post at least once a week on your blog; but having "ghost" blogs and social pages, with six months having elapsed since your last post, will send a negative message that you are inconsistent and unavailable.
12. Don't Bank on Terms & Conditions
This may come as a surprise, but the mere existence of a 'Terms and Conditions' page doesn't have a real effect on the way a visitor perceives a site and whether he or she trusts it. The fact is, 'Terms and Conditions' is probably your least visited page. People rarely check to see if these pages exist, let alone read them—but you still may need them for legal reasons.
Conclusion
If there's one thing you take away from this article, it's this: investing in STO is just as important as SEO and funnel optimization. These three practices are intertwined and, together, will help you improve your site's engagement and conversion rates. Once you've adopted a mindset of trust optimization, you'll start noticing more and more small changes you can make to help you site seem more trustworthy. Not only that, but you'll start realizing how many instant decisions you make about a new site you visit, based on small indicators like the ones we've covered here, along with many others. Just like how any first impression is created—you have just a few seconds to either make it or break it.
Image Credit
In-post Photo: Pixabay.com