As you already know, Twitter is a great tool when you want to socialize with like-minded individuals, promote yourself or your brand, and to keep up with breaking news. It's also the best social media platform to follow celebrities. With Twitter, we can now happily keep with up our favorite celebs while they attend award ceremonies, travel throughout the world promoting a new product or party with other famous people.
While Twitter is a great format for celebrities to interact with fans and others in the entertainment industry, it can also be a hotbed of (often funny!) mistakes. It only takes one inappropriate, ill-advised, or offensive tweet to cause a PR nightmare for a celebrity. You would think after all these years, celebrities would have learned from others mistakes.
Apparently, that's not the case. For example, check-out the following 12 classic mistakes that celebrities have made on their Twitter accounts:
12. Arnold Schwarzenegger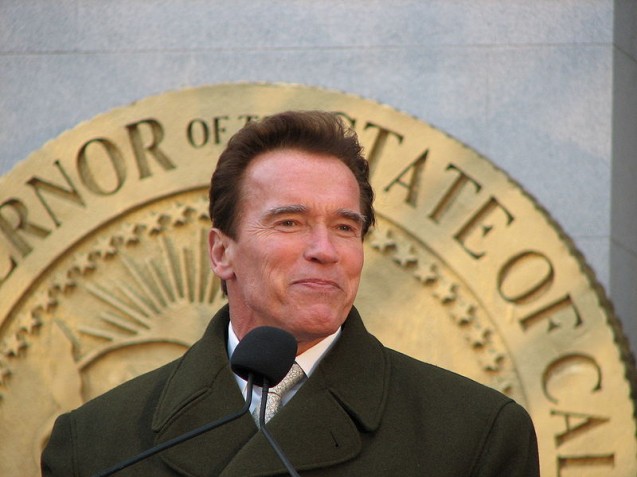 Wikipedia
Back in August 2009, people all over the world had one question on their minds? Why was then California Governor Arnold Schwarzenegger wielding a gigantic two-foot-long knife during a video link posted on Twitter? No. It wasn't for a role either. The 27-second clip was supposed to be a thank you to all of the constituents and their "great ideas" he received for "cutting the state costs," which was at a $26 billion deficit. Holding an enormous knife to address the Twittersphere definitely makes…a little… more sense in retrospect.
11. Bow Wow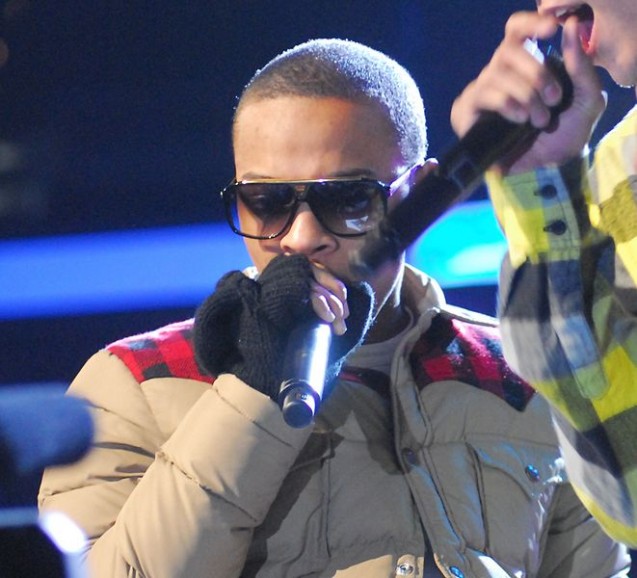 Wikipedia
Rapper, and star of Like Mike, Bow Wow got into a little bit of trouble after going out with fellow Twitter mistake-maker, Chris Brown in 2010. Why? Because he stupidly tweeted about being drunk…while driving his Lamborghini. "Face numb im whippin the lambo. Tispy as f**k. Just left @livmiami. Im f****d up!!! Ohhhh damn. Y i drive the lambo. Chris might have to drive after next spot."
10. Mark Cuban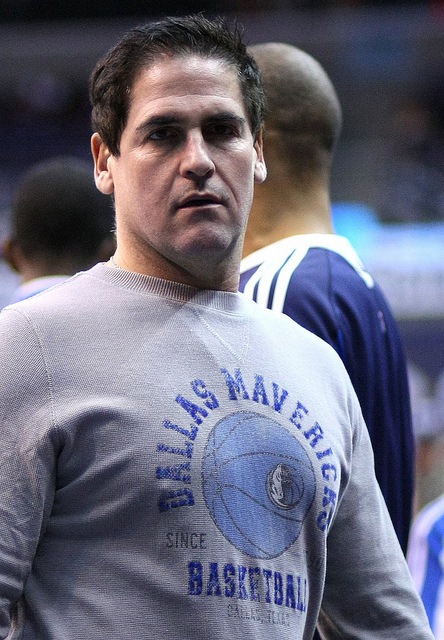 Keith Allison/Flickr
Not only is Mark Cuban the owner of the Dallas Mavericks, he's probably the team's biggest fan. Unfortunately, this has gotten him in trouble several times. In 2009, he was fined $25,000 by the NBA after tweeting: "how do they not call a tech on JR Smith for coming off the bench to taunt our player on the ground ?" Cuban's response was, "can't say no one makes money from twitter now. the nba does." Apparently, Cuban still hasn't learned a lesson. In 2013, he was fined yet again after he tweeted: "Im sorry NBA fans. Ive tried for 13 years to fix the officiating in this league and I have failed miserably. Any Suggestions ? I need help." Most recently, Cuban took a farewell shot at commissioner David Stern.
9. Al Roker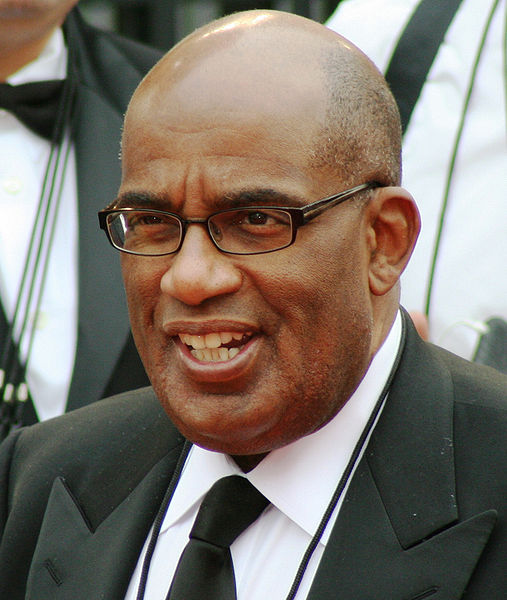 Wikipedia
Either Al Roker was too enthusiastic or wasn't using common sense when he took photos of potential jurors on his iPhone, and, in violation of court rules, posted them to his Twitter page. The "Today" show weatherman quickly apologized to officials at Manhattan's Criminal Court and went on the defensive by tweeting "Folks need to lighten up." He also added, "I'm not breaking laws …just trying to share the experience of jury duty. One that I think is important and everyone should take part in."
8. Kenneth Cole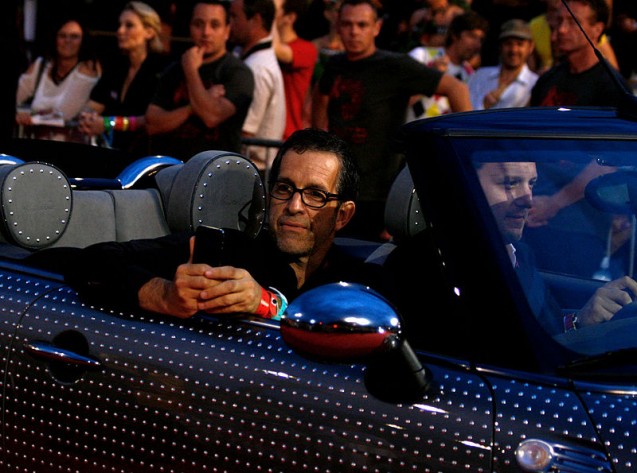 Wikipedia
You can't blame Kenneth Cole for trying to cash in on trending hashtags, but using the uprising in Egypt in February 2011 just seems a bit low: "Millions are in uproar in #Cairo. Rumor is they heard our new spring collection is now available online at http://bit.ly/KCairo." Cole soon removed the tweet and issued an apology on Facebook apologize. That should have been the end of the story, but when problems arose in Syria in September 2013, Cole made yet another insensitive and inappropriate sales pitch: "Boots on the ground" or not, let's not forget about sandals, pumps and loafers. #Footwear."
*slaps hand on forehead*
7. Ashton Kutcher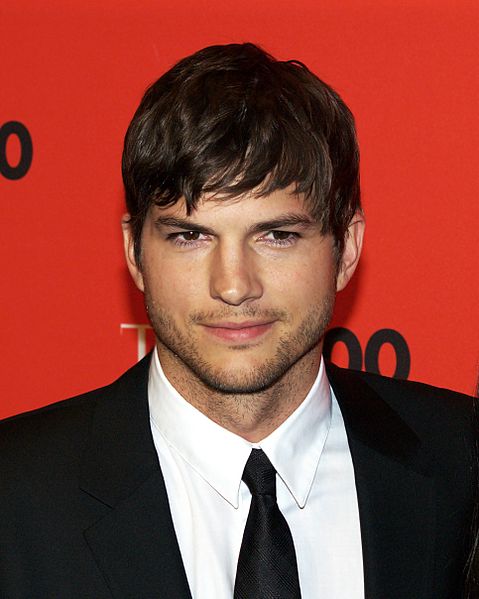 What happened with former Penn State football coach Joe Paterno and the horrible accusations against Jerry Sandusky were more than just a major news story. It was a tragedy that affected the lives of numerous people. So, you would think that someone was a major part of Twitter and current events would check the facts before making assumptions. But, that's exactly what Ashton Kutcher did after he Tweeted this to his millions of followers: "How do you fire Jo Pa? #insult #noclass as a hawkeye fan I find it in poor taste."
It wasn't surprising that the uninformed tweet infuriated people from around the world, which in turn resulted in Kutcher proclaiming "As of immediately I will stop tweeting until I find a way to properly manage this feed. I feel awful about this error. Won't happen again."
6. Paris Hilton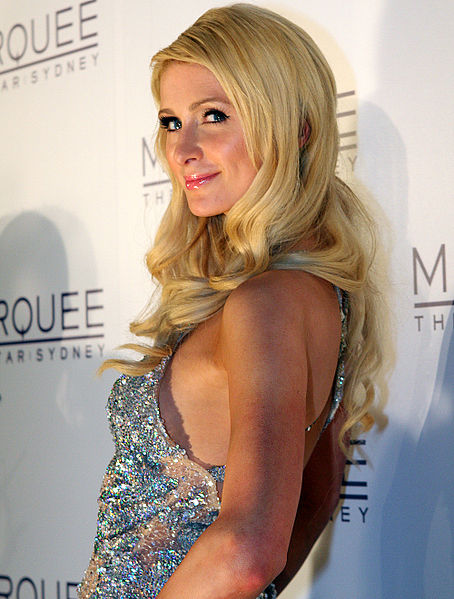 Wikipedia
Back in September 2010, the heiress was arrested in Las Vegas, for cocaine possession, which was found in a Chanel purse. Hilton did what every public figure does. She publicly stated that the purse was not hers, but actually belonged to a friend. But, unfortunately for Paris, she forgot that on the morning of her arrest, she had tweeted, "Love My New Chanel Purse I Got Today!" along with a photo of the purse. Maybe did Twitter just solved a crime…
5. Anthony Weiner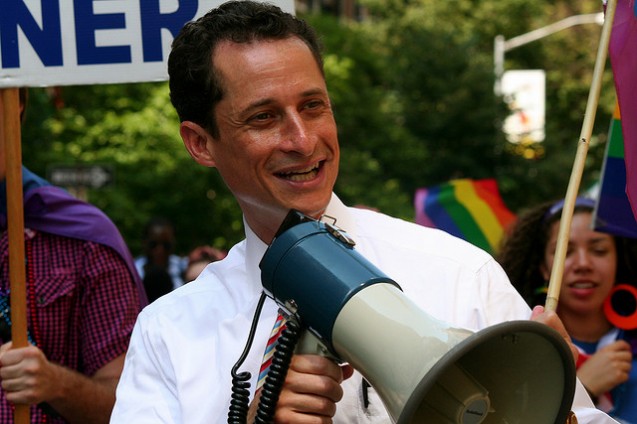 Boss Tweed/Flickr
It was the perfect political scandal: an up-and-coming Congressman with a pun-tastic name,who accidentally tweeted a photo of his nether regions, opened the floodgates for what became known as "Weinergate". The accidental tweet forced Anthony Weiner to resign from Congress in 2011 after it was discovered that he had been sending a woman sexually explicit messages and lewd images. Weiner tried to make a political comeback by running for mayor of New York City, but it turned out that old habits die hard. Even after his fall from grace, Weiner continued to have sexting sessions with women.
4. Amanda Bynes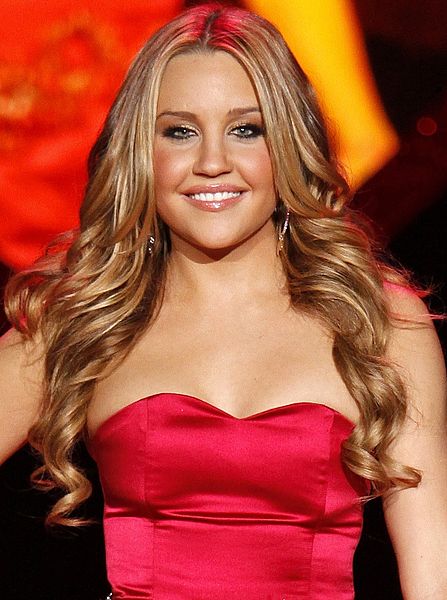 Wikipedia
We could spend an entire article dedicated to the Twitter account of the former Nickelodeon star. Some tweets were hysterical. Others were entertaining. But, there were one too many that proved Amanda Bynes had something wrong going on. For example, after her drunk driving charge in 2012, Bynes sent a tweet to President Barack Obama: "Hey @BarackObama…I don't drink. Please fire the cop who arrested me. I also don't hit and run. The end." There were also the rants against other celebrities, like Rihanna and Drake, and even angry tweets directed at her parents. Hopefully she's alright now, but we'll always have the memories.
3. Alec Baldwin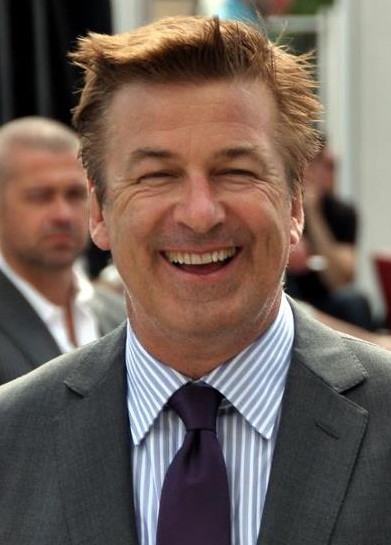 Wikipedia
In case you didn't know, Alec Baldwin really likes Words With Friends. Back in 2011 he was so-enthralled with the game that he was kicked off an American Airlines plane at LAX because he had refused to turn off his phone. Naturally, the 30 Rock actor took to Twitter: "Flight attendant on American reamed me out 4 playing WORDS W FRIENDS while we sat at the gate, not moving. #nowonderamericaairisbankrupt."
That, however, is pretty minor to Baldwin's other rants via Twitter. He attacked journalists who claimed that his wife was tweeting during actor James Gandolfini's funeral and also made homophobic statements, which resulted in MSNBC cancelling his show. PR firms most love Alec Baldwin.
2. Gilbert Gottfried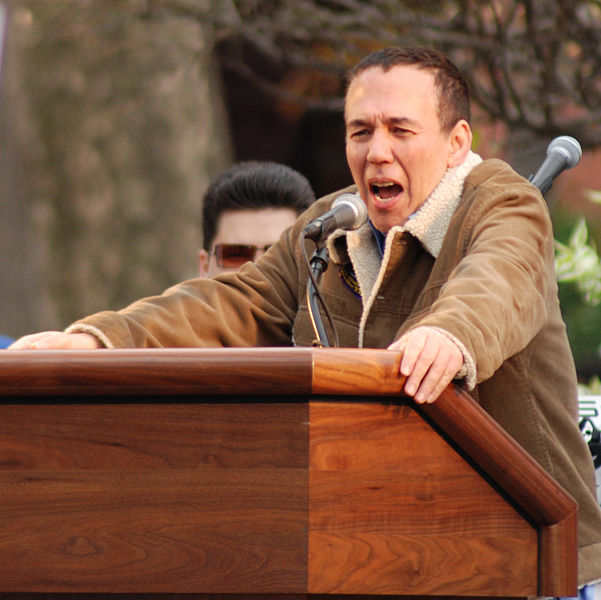 Wikipedia
Unless you were a fan of Problem Child or enjoy dark humor, you probably know Gilbert Gottfried as the voice of the Aflac duck, which he had been doing since 2000. But, he was replaced after the comedian tweeted several jokes regarding the earthquake and tsunami that devastated Japan and claimed hundreds of lives in March 2011. Obviously, Gottfried apologized, but the damage was already done. The company, which does 75 percent of its business in Japan, had no choice but to severe ties with Gottfried after the inappropriate tweets.
1. Charlie Sheen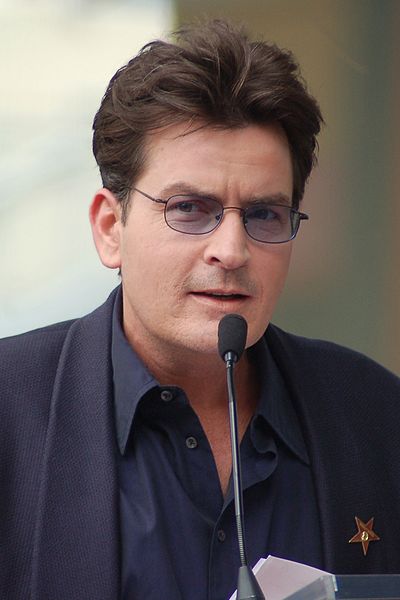 Wikipedia
Much like Amanda Bynes, we could spend an entire article reliving the infamous tweets of Charlie Sheen. Whether it was attempting to get back at the bullies who had been picking on his daughter, mocking Ashton Kutcher or sending nasty messages to his exes, the former Two And A Half Men is no stranger to twitter controversies.
However, perhaps his biggest mistake came when tweeted his personal phone number to his over five million followers while trying to send a direct message to Justin Bieber, for some reason, in 2011. Because of the thousands of texts and calls, Sheen had no other choice but to disconnect the number. Glad he's still winning.
Which celebrity do you think has had the biggest Twitter mishap?