It can feel like a constant uphill battle to both attract new customers and keep the current ones happy. There's only so much time in a day to interact, and so many new features you can roll out.
However, we're all just human. We polled a group of entrepreneurs from Young Entrepreneur Council about the small, surprising ways to make a big difference to your repeat customers. Their best answers are below.
Offering Thought Leadership

Repeat customers are obviously satisfied with the work your company produces for them, but one way to go above and beyond that can surprise and delight these customers is to offer complimentary thought leadership that is helpful to them in their businesses. This shows you're providing value-add advice all along the way, and helps to establish your reputation as a great service provider.
Checking In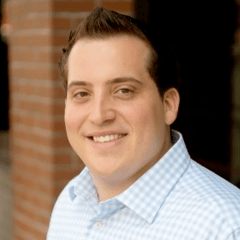 Our customers really appreciate how often we reach out to them, whether it's a phone call or an in-person meeting. When we have an ongoing project with a client, we make sure to check in and touch base at least once a week.
– Simon Casuto, eLearning Mind
Remembering Their Tendencies

One surprising way to delight repeat customers is to remember their day-to-day tendencies. From specific protocol to ideal working hours, keeping in mind a client's personal preferences shows that you not only appreciate the relationship, but you are actively working to make their day-to-day experience with you easier.
Sending Them Anniversary or Milestone Gifts

When clients get an unannounced flower arrangement because it's our working-relationship anniversary with them, they are stunned. Plus, it reminds them that we appreciate our ongoing relationship.
– Beck Bamberger, BAM Communications
Asking Them for Help

Have a mastermind group among trusted repeat customers. Say, "Hey, I need your help, do you have a minute?," and then ask a question that allows them to give feedback that matters. I have a group of repeat customers that I test new ribbon designs on before going public with them. These customers are our biggest brand advocates and love sharing that they had a part in the development of a design.
– Alisha Navarro, 2 Hounds Design
Remembering Small Details

Remembering small details is often overlooked, but can make a huge impact on repeat customers. Whether it's their anniversary, their child's name or remembering their last purchase or upcoming annual trade show — knowing and bringing up unexpected things makes a huge impact on their perception of how much you care about them and their business.
Showing You're Willing to Go Above & Beyond
We keep our clients' best interests in mind at all times, and this has served us really well over the years. If we don't think something is a good idea, we tell the client. This also means coming up with new ideas. If you think something will do well for a particular client, let him know. This tells the client that you are always looking for opportunities that might help him.
– Justin Beegel, Infographic World, Inc.
Targeting Your Email
Marketing

We use a tool called Retention Grid to measure customer activity for the purpose of increasing repeat purchases. The Grid measures the length of time from a purchase as well as the number of purchases they made. Each customer segment of The Grid has their own monthly email marketing strategy. We've seen incredible results by targeting our emails and not treating each customer the same.
Explaining Challenges the Business is Facing

Asking for customers' opinions on specific issues related to their customer type has helped us in terms of humanizing the business while helping building a different relationship with our business beyond just customer. I think it elevates people's connection with our company and has been the source of new ideas and initiatives from customers.
Responding Quickly

Being "on" all the time is super important to me. I love to respond to customers when they don't think I will. It could be after hours or on the weekend and they'll get my response. It not only makes them feel important, it shows that I'm willing to take our relationship where others won't. They'll remember that and you'll see more business because of it.
– Mark Samuel, Fitmark
Making Communication More Personal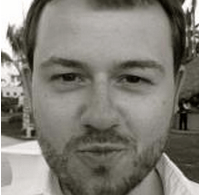 As easy as technology has made communication, I always marvel at how powerful one phone call, handwritten letter, or visit can be. Of all the options available to me, I'll take a personal meeting or chat over anything else to increase the likelihood of a customer coming back for more business.
Featured Image: Sergey Peterman via Shutterstock